Witnesses' U-turn in Assam Kargil War veteran case
We did not record any statements, say trio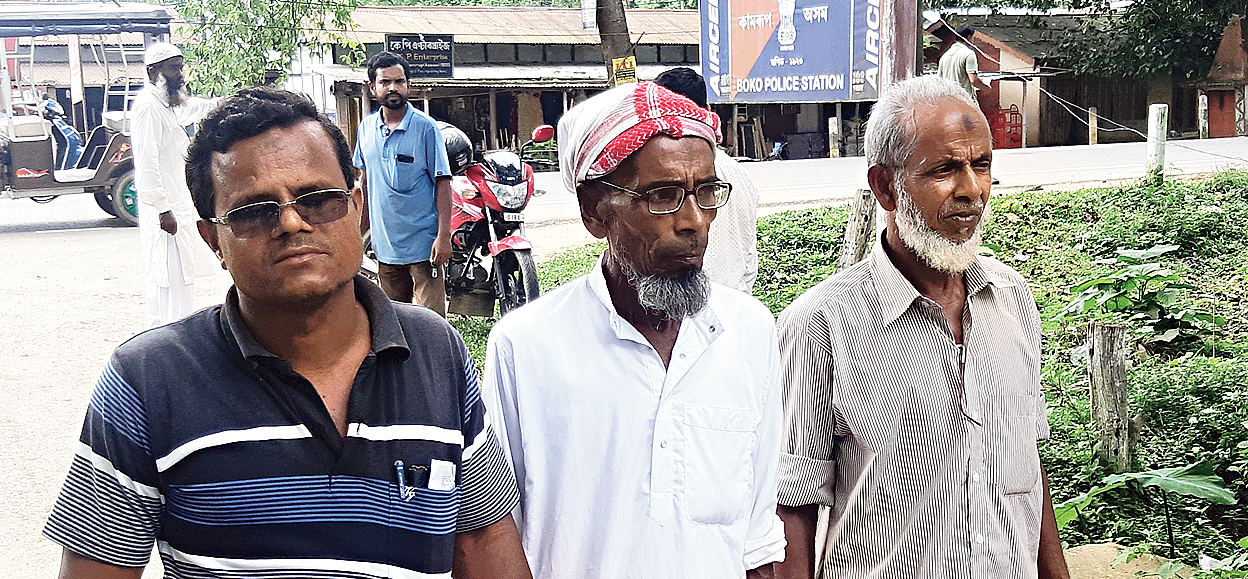 ---
|
Boko
|
Published 02.06.19, 08:10 PM
---
The three witnesses in the case of sub-honorary lieutenant Md Sanaullah, a Kargil war veteran who was declared a "foreigner", on Sunday filed cases against sub-inspector Chandramal Das of Assam border police alleging that they learnt about their involvement through media and WhatsApp.
The trio claimed they did not record their statements in the case. On the other hand, the inquiry officer of Sanaullah's case claimed that he never met him and the person he questioned was somebody else.
Family members of Sanaullah along with the witnesses blamed the Assam Police Border Organisation for allegedly conspiring against genuine Indian citizens in the name of detecting D (doubtful)-voters.
Md Kuran Ali, of Koloikash village, said Das had never been informed about Sanaullah's case. He alleged that the statement about Sanaullah was false and his signature was also fake as he had never given any statement nor signed as a witness. He also prayed in the FIR for punishment to Das for criminal conspiracy against the ex-soldier.
The other two witnesses, Md Suwahan Ali and Ajmal Ali, also from Koloikash village under Chaygaon revenue circle, also filed separate FIRs in Boko police station, alleging that though their names are mentioned in the case number 1978/16/FT, they had not given any statement nor signed it. They alleged that their signatures are also forged.
Sanaullah was discharged from service as sub-inspector of the Assam border police after the foreigners tribunal at Boko in Kamrup district declared him a foreign national on May 23, an official source said. The verdict of the Boko foreigners tribunal on Mohammed Sanaullah was challenged by his family members in Gauhati High Court.
The order to discharge him from service and deprive him of all facilities offered to government servants was issued on May 29 by the office of the special director-general of police (border), Assam.
The director's letter dated May 31 suggests that there is confusion over his identity and the record held with the National Register of Citizens (NRC).
Sanaullah's advocate Aman Wadue said, "In the foreigners tribunal, we have already contended the case against him is fabricated and holds no truth as the time when the police claimed to have taken his statement, he was deployed for counter-insurgency operations faraway in Manipur."
"He has been falsely implicated in the case and he is not a foreigner. The inquiry was only being made on the basis of names and other details in the voter list which was not fully reliable as it had many errors. The thumb impression on the statement taken by the police is of a different person with the same name. We have approached the high court," said Mohammad Azmal Haque, a retired army officer and family member.
Boko police station officer-in-charge Jogendra Barman said he would personally handle the case.