Vandalism slur on Biplab Kumar Deb
Manik Sarkar said BJP-RSS do not have the guts to do something for the welfare of the people, except destruction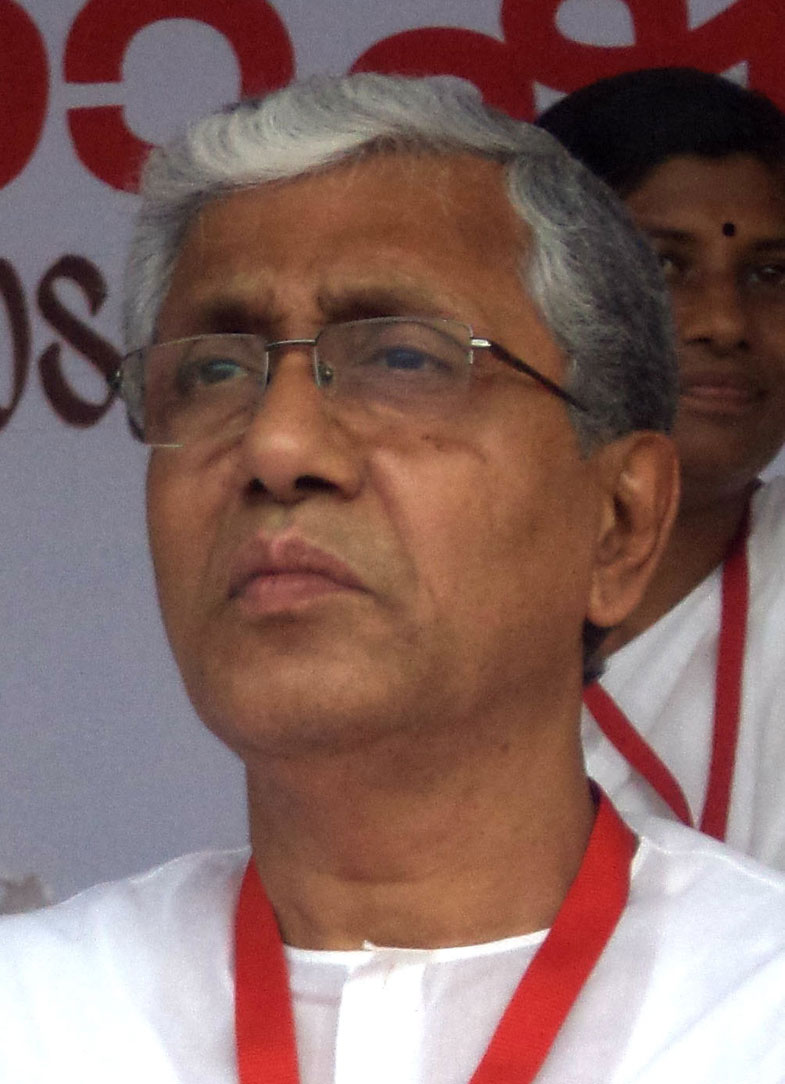 ---
|
Agartala
|
Published 09.01.20, 07:52 PM
---
The Opposition CPM on Thursday alleged that "goons, backed by the ruling BJP", set fire and vandalised a number of its party offices across the state on the "instigation of Tripura chief minister Biplab Kumar Deb".
Unidentified men set ablaze a CPM local committee office at Badharghat near here in the wee hours of Thursday.
After visiting the office, leader of the Opposition and former chief minister Manik Sarkar, said, "This is all they can do. The BJP-RSS do not have the guts to do something for the welfare of the people, except destruction."
On Wednesday, Sarkar had visited another local committee office at Dhaleswar near here, which was burnt in the wee hours of the same day.
State CPM committee secretary Gautam Das told reporters here on Thursday that "the ruling BJP backed goons had again started attacking its party offices across the state".
"There was no such incident in Agartala for a few months but the ruling BJP cadres have started again and the attacks have increased. Chief minister Biplab Kumar Deb has instructed them to carry out such attacks. Yesterday, a local committee office was burnt by the BJP cadres and today another local committee office was set ablaze. Around noon, BJP goons set fire to the office and many tables, chairs, almirah, books and other items turned to ashes," he alleged.
Das said when locals spotted the flames, they informed fire services, which brought the blaze under control.
"On Wednesday, they also vandalised two of our party offices in Narsingarh near here and in Kailasahar of Unakoti district, during the strike. Such incidents are occurring in front of police but they are silent spectators during these attacks. We condemn such fascist-like attacks," he said.
BJP spokesperson Nabendu Bhattacharya denied the allegations and said they were all baseless.
"No supporter or worker of our party are involved in such incidents. These allegations are fake and are being made just to malign the name of BJP. These incidents occurred owing to internal clashes," he said.