Tea working hours decried
Inhumane, autocratic: students' association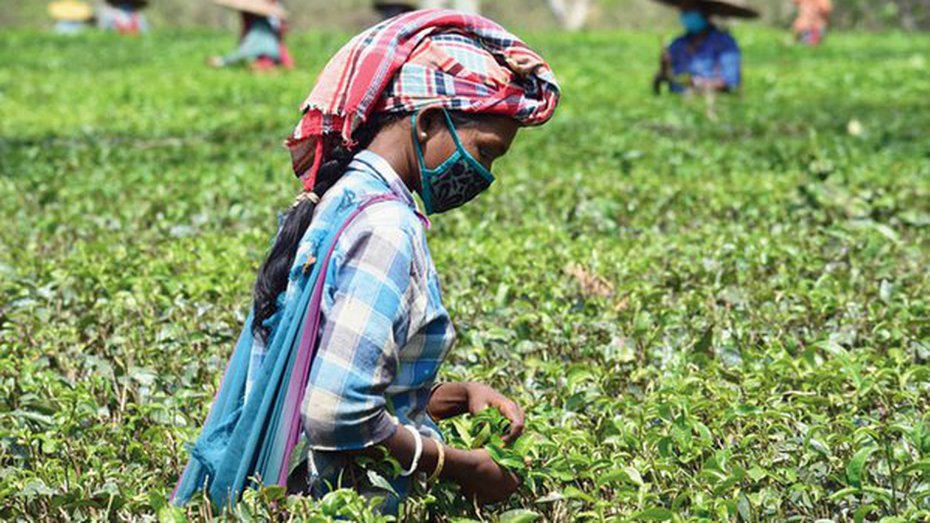 The Assam cabinet on May 8, following other BJP-ruled states, approved changes in labour laws in a bid to boost the economy which has come to a grinding halt because of the lockdown. The measures include introduction of fixed-term employment and increase in shift duty of tea garden workers from eigh
(File picture)
---
Udalguri
|
Published 21.05.20, 11:27 PM
|
---
The All Adivasi Students' Association of Assam (AASAA) on Thursday denounced the state cabinet's decision to increase the working hours in tea gardens from eight to 12 hours, terming it "inhumane", "autocratic", "arbitrary" and "pro-management".
AASAA president Pradeep Nag told reporters at Tangla in Udalguri district, "The draconian and arbitrary changes in working hours by the government undermine the fundamental human rights and basic dignity."
Nag alleged that the stakeholders of Adivasi society like trade unions, social organisations and student bodies were never taken into confidence while formulating such a decision. "If it is not rolled back, we are prepared to carry out massive protests and seek legal recourse simultaneously," he said.
The Assam cabinet on May 8, following other BJP-ruled states, approved changes in labour laws in a bid to boost the economy which has come to a grinding halt because of the lockdown. The measures include introduction of fixed-term employment and increase in shift duty of tea garden workers from eight to 12 hours.