Prime Minister Narendra Modi's call to preserve biodiversity
Mann Ki Baat mentions discovery of fish in Meghalaya cave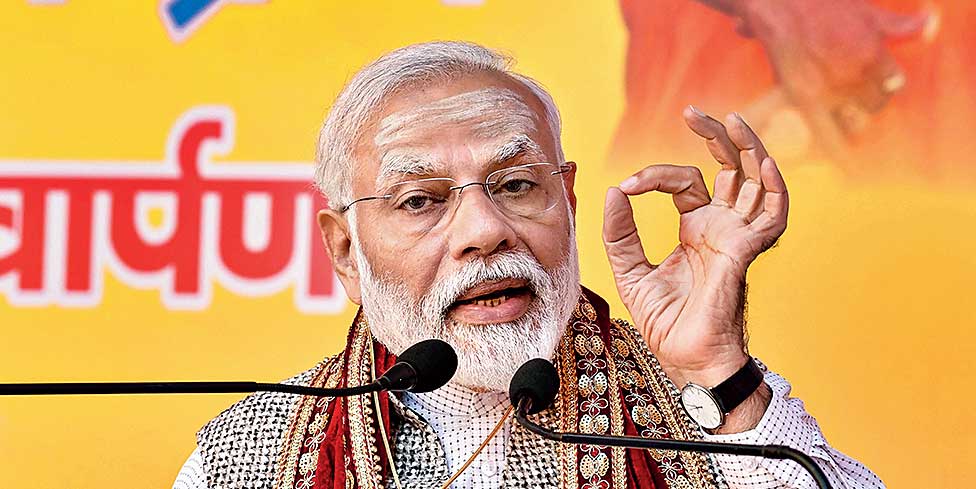 ---
|
Shillong
|
Published 23.02.20, 07:25 PM
---
Prime Minister Narendra Modi has called for preservation, conservation and exploration of India's biodiversity as he referred to the discovery of the largest fish among aquatic species found under the surface of caves.
In his Mann ki Baat address on Sunday, he said the country is bestowed with great traditions.
"The legacy that we inherited from our ancestors, the knowledge and values that have permeated entail compassion towards each and every living being and boundless love for nature. All this is a part of our cultural heritage," Modi said.
To partake of this culture of hospitality in the Indian ethos, he said every year, numerous species of birds from across the world come to India. Throughout the year, India is home to many migratory species.
"We are told that more than 500 varieties of birds fly in. Recently, Gandhinagar was host to the COP-13 convention where this phenomenon was mulled, discussed and deliberated. India's efforts concerning the subject were lauded too," he said.
He said it was a matter of pride that for the next three years India would chair the COP convention on migratory species.
"Do send in your suggestions on lending more substance to this opportunity, making it more useful," Modi asked citizens.
It was while discussing about the COP convention that Modi shared the news connected with Meghalaya.
"Very recently, biologists have discovered a new species of fish whose habitat is within the caves of Meghalaya. It is believed that this fish is the largest among aquatic species found under the surface of caves. It lives in deep, dark underground caves with little chance of light reaching in," Modi said.
He said scientists are perplexed at the ability of this large fish to survive in such deep caves. "It is a matter of joy that our India, and especially Meghalaya, is home to a rare species. It lends a new facet to India's bio-diversity. We are surrounded by many such mysteries, which are still undiscovered. To discover such a phenomenal enigma calls for fierce detective passion," Modi added.
In his address, he quoted Tamil poetess Avvaiyar who had said: "What we know is but just a handful of sand; what we do not know is like a universe in itself."
Similarly, he said, it was the case with the biodiversity of this country.
Recently, it was made known that researchers have discovered a cave fish that was nearly a foot-and-a-half in length and weighed about 10 times more than any known species at the Um Ladaw cave in Meghalaya. The cave is over 300 feet below the surface.