Nagaland skipper bags T20 reward
Jonathan Rongsen emerged the highest run-scorer among the Northeast teams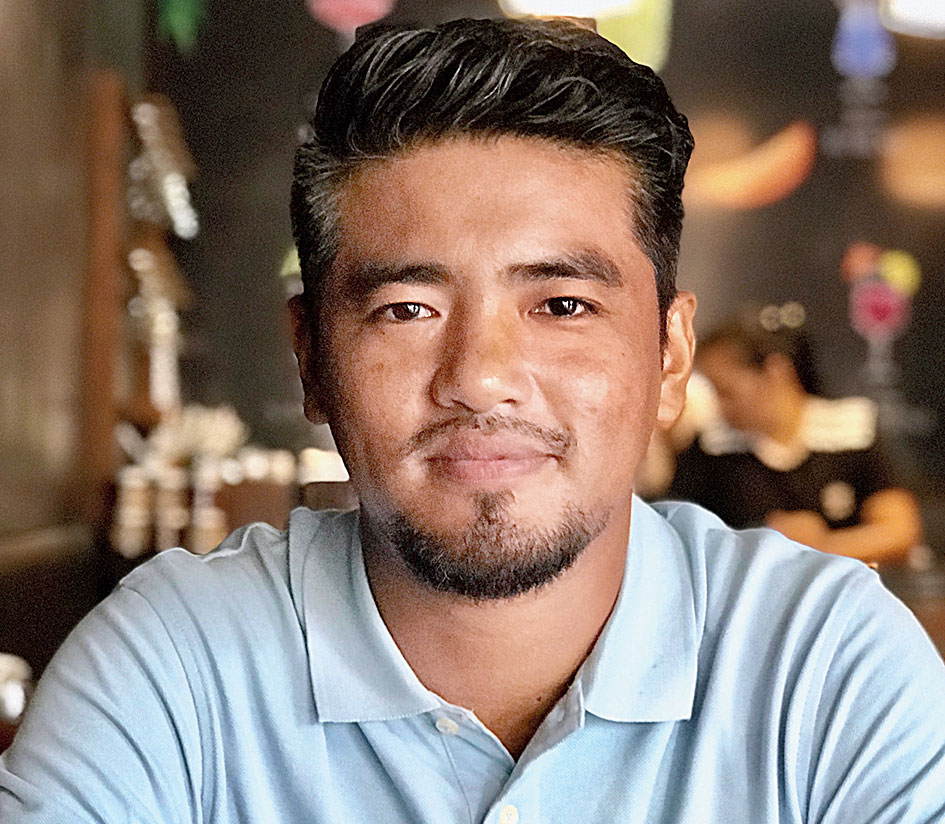 ---
|
Guwahati
|
Published 01.08.19, 07:36 PM
---
A successful Ranji Trophy season for Nagaland captain Jonathan Rongsen fetched him a bid of Rs 6 lakh in the 2019 season of the Karnataka Premier League, a T20 tournament launched in 2008.

The 32-year-old, who opted to play for his native state in its maiden Ranji season and was offered the captaincy for his experience, Rongsen emerged the highest run-scorer among the Northeast teams, fetching him the highest bid of Rs 6 lakh from Bengaluru Blasters. His side will open the KPL campaign against Mysuru Warriors at Chinnaswamy Stadium in Bangalore on August 16.
In his maiden season with Nagaland, the top order right-hand batsman scored three centuries and six half-centuries, to finish the season with 809 runs from eight matches. Rongsen also helped Nagaland win five out of eight matches in the Vijay Hazare Trophy limited-overs tournament.
"I feel really good and satisfied with my performance because I was the highest run-getter among all the Northeast players," Rongsen told The Telegraph.
He also welcomed the BCCI's move to allow nine new states play Ranji Trophy. "The competition becomes more tough as we have nine new teams, including six northeastern states. It is physically challenging because more matches are played. More people from the Northeast are also becoming aware of the sport and that helps the growth of cricket in India," he said.
Born in Mokokchung, Rongsen moved to Bangalore in 1997 at 11 years because his father was pursuing a PhD in theology. He stayed on though his parents returned to Nagaland five years later.
He was spotted at Karnataka Institute of Cricket and represented Swastik Union Cricket Club in the first division. He represented Karnataka in one-dayers and T20s for three years. Growing through the ranks in the Karnataka circuit, he made his first class debut for Railways in the 2013-14 Ranji Trophy.
In the KPL, Rongsen was bought by Belagavi Panthers for Rs 20,000 in 2015. He was picked up by Shivamogga Lions in 2017 and 2018 for Rs 5.1 lakh and 5.45 lakh respectively. He is the second batsman to score 1,000 runs in the KPL after Mayank Agarwal.
"KPL is the most competitive league other than the Indian Premier League and playing in such a prestigious and highly challenging tournament helps me tune for the season ahead. Playing in the KPL gives me a platform to showcase my worth and get recognised," Rongsen said.
Asked about switching from the T20 format in the KPL to four-day games in Ranji Trophy, he said: "Since I have been playing cricket for so many years, I'm already used to playing different formats. I can switch on and off whenever I am required to. Putting that aside, we get a month or two to set our mind for a particular format."
On the Nagaland Cricket Association's support, Rongsen said: "The association has been very supportive and hands-on to help us prepare for the next season. They are doing everything that they can to accommodate all our needs."