Mizoram CM writes to PM after CEO crisis
Lal Thanhawla wants Shashank removed, says there is no threat to the Brus for casting their votes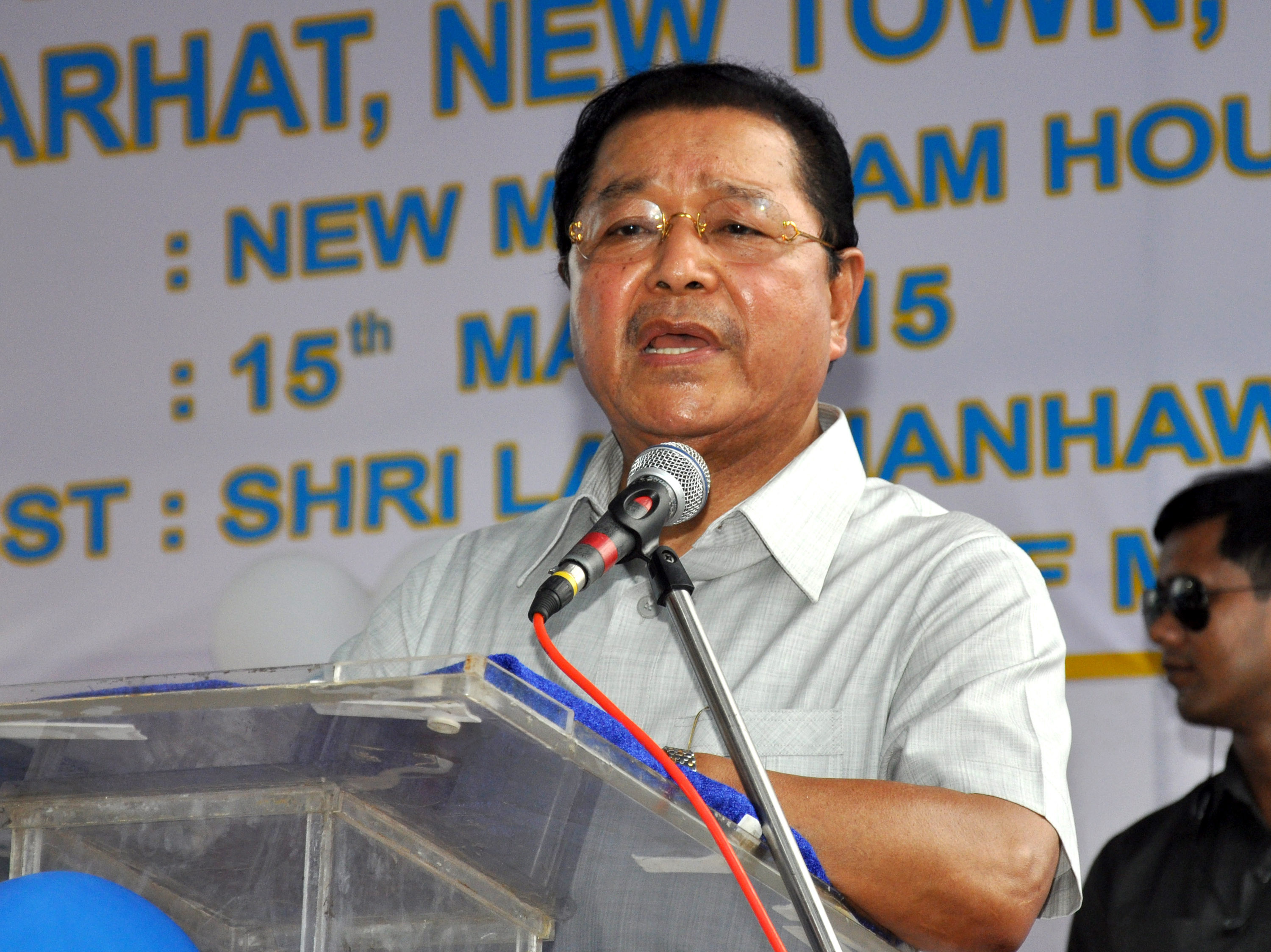 ---
|
Aizawl
|
Published 05.11.18, 08:03 PM
---
Veteran Congress leader and Mizoram chief minister Lal Thanhawla has written to Prime Minister Narendra Modi and Union home minister Rajnath Singh "to restore status quo" after the Election Commission removed Mizoram's principal secretary (home) Lalnunmawia Chuaungo for obstructing displaced Brus from voting.
The poll panel had acted on a complaint by chief electoral officer S.B. Shashank. "With the complete loss of confidence in him by the people, the only solution for smooth conduct of Assembly polls now would be removal of the CEO from his office forthwith," Lal Thanhawla wrote to the Prime Minister.
The chief minister stressed "there is no threat whatsoever to the Brus for casting their votes in Mizoram."
In his letter to the Prime Minister on Monday, Lal Thanhawla said the inept handling of election process by Shashank and his complete failure to take his own colleagues into confidence and his style of functioning had led to this impasse.
Lal Thanhawla told The Telegraph, "One would think that there was some sort of emergency imposed in Mizoram, but for the simple fact that an incompetent officer has bungled up the election process."
After Shashank complained to the Election Commission that Chuaungo interfered in the roll revision of the Brus and the deployment of troops, the latter was removed by the commission on Friday. The most influential civil society conglomerate — NGO Co-ordination Committee — called for Shashank to leave the state by on Monday. His news conference in Aizawl was boycotted in the morning and chief secretary Arvind Ray held talks with civil society, including a body of churches, the Mizoram Kohhran Hruaitute Committee.
The poll panel wrote to principal secretary Lalram Thanga in reply to a letter from him on November 3 to Chief Election Commissioner O.P. Rawat. Deputy election commissioner Sandeep Saxena on Monday cited two notes from Chuaungo as reasons for his removal. First, his order on October 13 to district election officers of Mamit, Kolasib and Lunglei that identification slips issued to Brus in the camps "be used solely for the purpose of repatriation and rehabilitation."
The second was his letter to Shashank seeking clarification on the number of central police personnel to be deployed for the polls.
Saxena termed this as "blatant interference in the working of the chief electoral officer."
He added, "The Election Commission recognises the tradition of peaceful polls of Mizoram and is confident that the state government will take all possible measures required to assist the Election Commission in maintaining that tradition, so that all voters are able to exercise their franchise in a peaceful manner."
Around 30,000 Bru tribals, in Tripura camps since ethnic clashed in 1997, have not returned to Mizoram despite a repatriation pact in July. So far, around 11,000 registered voters in these camps in the Jampui hills have voted through postal ballot, a process opposed by Mizo groups, who have demanded that voting only be allowed within the state.
In his letter to Singh on November 3, Lal Thanhawla expressed "shock and surprise" over Chuaungo's replacement with disaster management secretary Lalrinliana Fanai.
He wrote, "….It is the inept handling by an inexperienced and incompetent chief electoral officer (CEO) that prompted the Election Commission to take this drastic action. Never have we seen such extreme action in Mizoram's election history.
"The civil society does not take this lightly and we in the government also fully support their longstanding demand that the Brus now living in Tripura transit camps should come and cast their votes in Mizoram like every other Mizo does from outside the state…".
Chuaungo is a Gujarat cadre officer on inter-cadre deputation, whose brother, Lalthara, retired as Nagaland chief secretary in 2013 and went on the serve as chief minister Neiphiu Rio's adviser. Shashank is under additional pressure to perform as he was promoted to the IAS in 2016.
A home ministry official declined comment. The Election Commission is yet to respond to queries from this paper.