Manipur extra-judicial killings case on track
Supreme Court rules out recusal of judges hearing case against army, policemen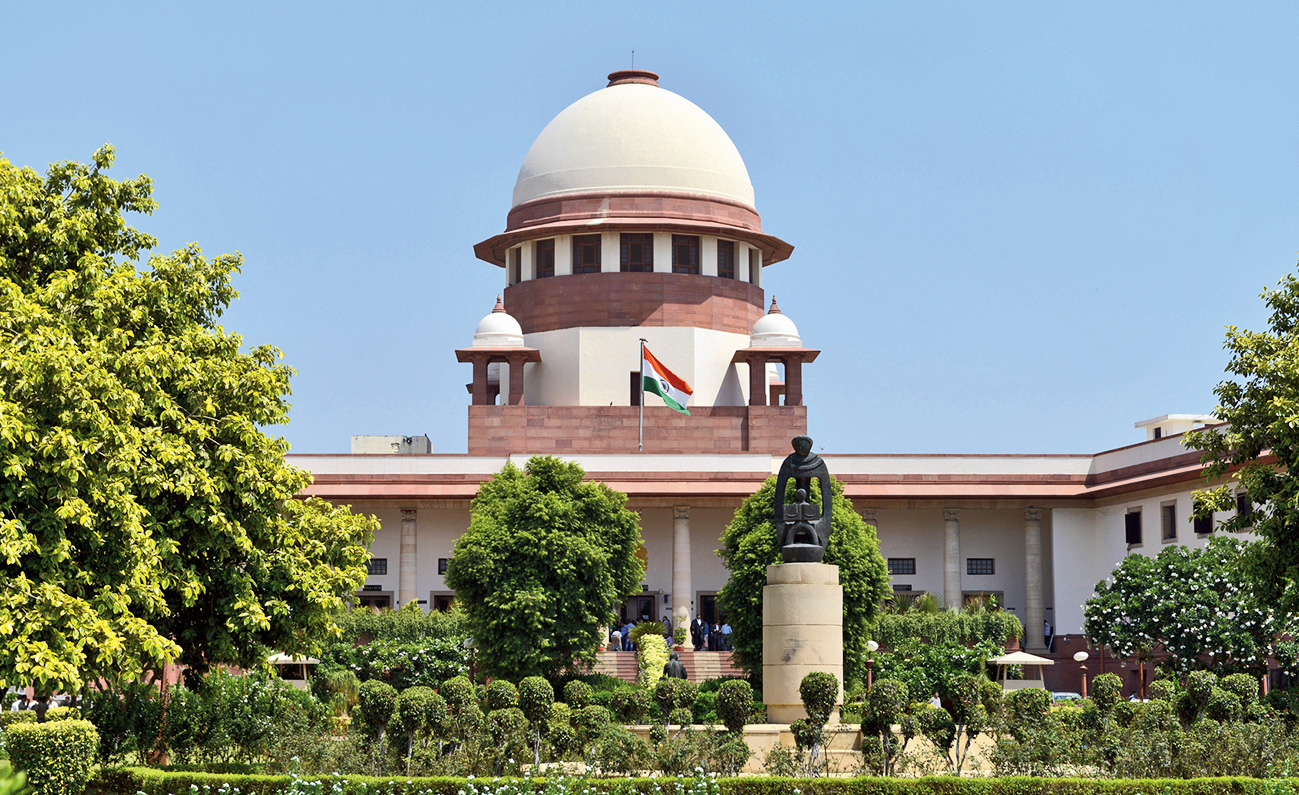 ---
New Delhi
|
Published 12.11.18, 07:23 PM
|
---
A Supreme Court bench of Justice Madan B. Lokur and Justice U.U. Lalit on Monday turned down the plea of more than 100 army officers and Manipur police personnel for recusal of the two judges from hearing the matter relating to the alleged extra-judicial killings by security forces in the state.
Manipur police officers Lourembam Deben Singh and Raj Kumar Brojen and several army officers who are under scrutiny for their alleged role in the extra-judicial killings had earlier moved applications seeking recusal of the two judges from hearing the matter.
They put forward the reason that certain observations made by the bench on July 30 asking some of the officers accused of the alleged murders had not been arrested so far, had prejudiced the trial against them.
On July 30 the bench had asked CBI chief Alok Verma why some of the accused security personnel were roaming in the city without being arrested.
The security personnel claimed that this observation had created serious apprehension in their minds about the fairness of the trial.
According to them, the apex court's observation was bound to influence the trial judge against them.
The officers wanted the case to be heard by another bench, which does not comprise Justice Lokur and Justice Lalit.
The court said there was no reason for these policemen to doubt the special investigation team and the probe conducted by it in these cases.
The court, hearing a PIL seeking a probe into 1,528 cases of alleged extra-judicial killings in Manipur, had on July 14 last year constituted the SIT and ordered lodging of FIRs and probe into them.
The bench said the institutional integrity of the judiciary and the CBI must be maintained.
In a detailed judgment on Monday, the apex court dismissed the plea saying their apprehensions were unfounded as the country has an independent judiciary and disciplined army/police force.
"…in our opinion, it should be clear to everyone that officers and personnel of the Indian Army, paramilitary forces and the state police are made of much sterner stuff than is sought to be projected and they can hardly be demoralised by observations said to have been made by anybody. It is unfortunate that a bogey of demoralisation of the Indian Army, paramilitary forces and the state police is being raised. We are unable to comprehend the reason for this…To contend that some observations said to have been made by this court have demoralised the army, the paramilitary forces and the Manipur police is suggestive of a weakness in them," the court judgment said.
"There is no material to support the theory of the army, paramilitary forces and the Manipur police being demoralised. It is only a submission made for some unfathomable reason," said Justice Lokur, heading the bench.
The court has scheduled the next hearing on the case for November 26 at 2pm.