JE outbreak curbs on doctors' leave
Himanta warns workers of penalty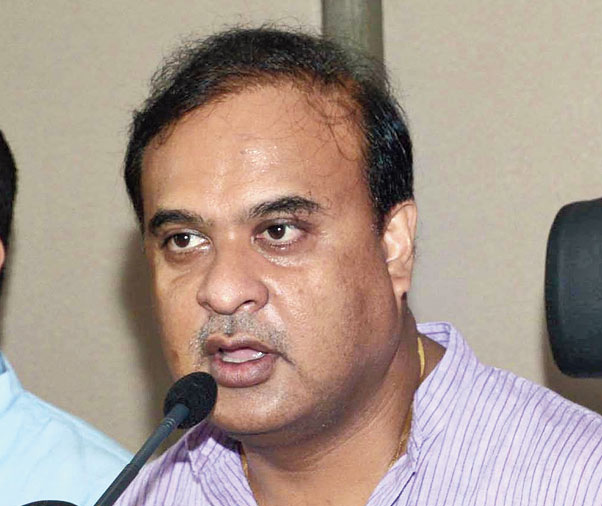 ---
|
Guwahati
|
Published 06.07.19, 06:57 PM
---
The Assam government on Saturday cancelled the leave of all government doctors till September 30 due to an outbreak of Japanese Encephalitis (JE) in the state.
"Leave of all doctors and paramedical staff, including surveillance workers, will be kept on hold. Unauthorised absence from the place of posting even after duty hours will be treated seriously, amounting to criminal dereliction of duty and FIRs will be lodged," health and family welfare minister Himanta Biswa Sarma said.
He added that any kind of emergency leave in extraordinary circumstances would be granted only with the approval of the deputy commissioner of the district.
Till Friday, 49 people had died of JE in Assam, 190 cases have been detected and 1,094 villages affected.
"All districts, except Kokrajhar, are currently under the influence of JE," the minister said.
He said all JE/acute encephalitis syndrome (AES) confirmed patients who reach any government hospital or community health centre by their own means of transport due to non-availability 108 Mrityunjoy or 102 inter-facility transfer ambulances, will be paid a consolidated transport allowance of Rs 1,000 by the hospital management society.
"To ensure that AES/JE patients needing an intensive care unit get timely medical treatment, cost of ICU care, including medicines and diagnostics, will be made free in all government hospitals having ICUs," Sarma said.
"AES/JE patients admitted to ICUs in private hospital in the state due to non-availability of ICU beds in a government hospital will be paid a consolidated ICU treatment allowance up to Rs 1 lakh per patient directly to the private hospital," he said.
He said a special incentive of Rs 5 per blood slide collected would be paid to health workers to boost collection and testing of blood serum of fever cases for JE/AES.
"Vaccination for JE through routine immunisation for children is under way. Adult vaccination was done in 20 districts during 2016-17 where the coverage was about 68 per cent," Sarma said.
"There is a need for more adult vaccinations. The Centre has agreed to support adult vaccination programmes in the state this year and it is likely to start from November," he said.
According to Sarma, the Centre has agreed to support human resources for five years for the 60-bed JE Hospital at Assam Medical College and Hospital in Dibrugarh, which is to be operationalised.
He said a central control room (number 6913347770/1/2/3) has been set up to monitor the situation on a 12-hourly basis, along with all kinds of patient support and feedback.
"The situation in the state is under close watch and all preventive measures are being taken," Sarma said.