IITG moots sustainable goals class
In 2015, world leaders agreed at the United Nations General Assembly to implement 17 sustainable development goals (SDGs) that are meant to transform the world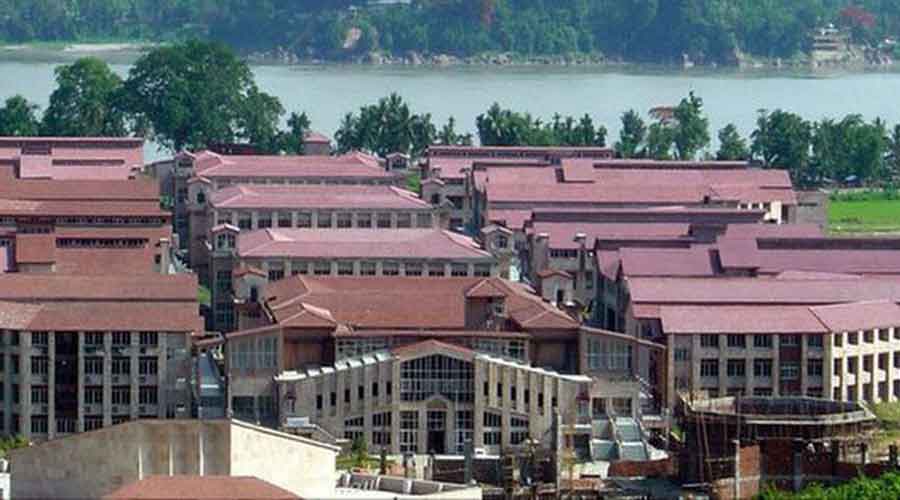 ---
|
Guwahati
|
Published 07.07.20, 02:23 AM
---
IIT Guwahati has become the first such institute in the country to introduce a course on UN-Sustainable Development Goals (SDGs) 2030 from the 2020-21 academic year. It intends to "reorient" the thinking of young and dynamic individuals towards "building" a better and inclusive society.
This is a compulsory four-month course for all undergraduate (BTech) students to be offered in the second year. The academic year usually starts in July but this year the date has not been finalised because of the Covid-19 pandemic.
Prof. T.G. Sitharam, director, IIT Guwahati, said there is an urgent need to adopt these 17 SDGs as part of the curriculum. "With only 10 more years remaining to fulfil these objectives, it becomes very vital that the students are taught about the goals of inclusive and sustainable growth and through this course, offered by faculty members from across engineering, science and humanities departments. IIT Guwahati wishes to prepare the students to play leading roles in 'Transforming the World," he said.
In 2015, world leaders agreed at the United Nations General Assembly to implement 17 sustainable development goals (SDGs) that are meant to transform the world, building upon the principle of "leaving no one behind".
These 17 goals aim to create a better world by 2030, by ending poverty, fighting inequality, hunger, addressing issues related to climate change, good health and wellbeing, quality education, gender equality, clean water and sanitation as well as affordable and clean energy.
The other goals include decent work and economic growth; industry, innovation and infrastructure; sustainable cities and communities; responsible consumption and production; life below water, life on land, peace and justice strong institutions, and partnerships to achieve these goals.
Professor Anamika Barua, course coordinator from the department of humanities and social sciences, IIT Guwahati, revealed that this would be the first time the nine departments of IIT Guwahati have joined hands to offer a course at the undergraduate level. This is based on the realisation that sustainability challenges and inclusive growth go hand-in-hand and have to be understood at the crossroads of science and society through an interdisciplinary lens.
"The students, through this course, would be educated to critically evaluate the idea of sustainability as an emerging discipline and have an opinion on the role for India, as a nation, in the successful implementation of the new SDGs," she said.
Asked whether any other institution in India or abroad offers this course, Barua said none of the IITs has so far floated such a course. There are 23 IITs in the country.
"In other institutions in India, too, the focus has been on sustainable development where SDGs are a part of it, but in this course, the focus is entirely on SDGs and how can these goals be achieved. What kind of technological, social, and political interventions are needed to achieve these goals. Hence, interdisciplinary lens have been adopted. Abroad, there are some institutions where such courses are taught, but not as a compulsory course," Barua said.
Professor Vimal Katiyar, involved in designing the course and from the department of chemical engineering, said that with this course, IIT Guwahati intends to nurture budding technocrats through sustainable technological practices to achieve an environmentally benign, safe and inclusive industrial ecosystem and foster innovations for the development of a sustainable society.
Established in 1994, IIT Guwahati is located on the north bank of the Brahmaputra, around 20km from the heart of the city.