IIT Guwahati hand in new grid to boost LEDs
Outcome of research conducted by the institution and Imperial College, London, could help curb global warming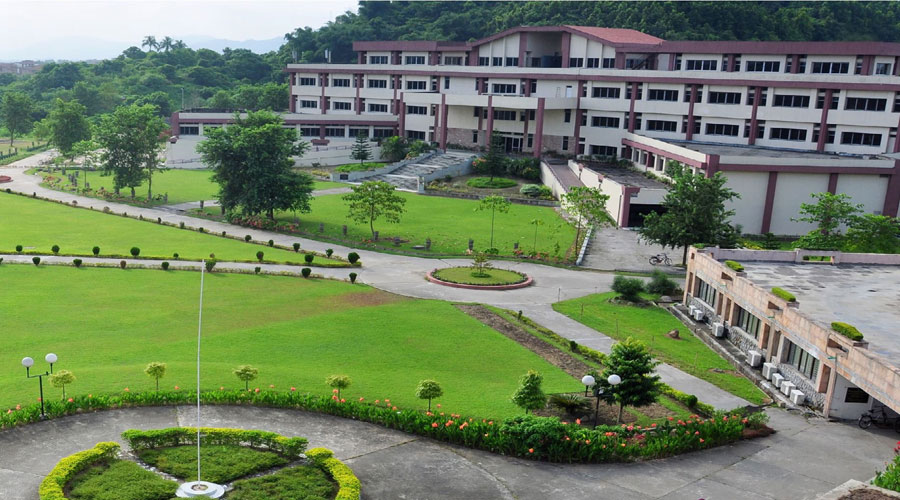 IIT Guwahati campus
Picture: iitg.ac.in
---
Guwahati
|
Published 08.08.20, 12:53 AM
|
---
Light-emitting diodes or LEDs are set to become brighter, energy-efficient and durable, a development that could significantly reduce energy needs on a large scale and contribute towards curbing global warming and climate change, IIT Guwahati said on Friday.
Researchers from IIT Guwahati and Imperial College, London have joined hands to develop a tailored 'meta-grid' of nanoparticles that could make LEDs more efficient.
The development is significant because LEDs are deployed almost everywhere — from traffic lights to backlighting for electronic displays, smart phones, large billboards, decorative lightings, water purification and decontamination of infected surfaces. An increase in LED light output would significantly reduce energy needs on a large scale.
The findings have been recently published in Light: Science & Applications journal of the Nature Publishing Group. While prescribing minimal changes to the manufacturing process, the research team has developed this novel scheme of boosting transmission of light generated inside an LED chip across the LED-chip/encapsulant interface.
Debabrata Sikdar, assistant professor at IIT Guwahati, Prof. Sir John B. Pendry and Prof. Alexei A. Kornyshev from Imperial College London, have developed the nanoparticle 'meta-grid' or 'metamaterial grid' (a specifically patterned array of nanoparticles acting as metamaterials), capable of exhibiting extraordinary optical properties, the IIT statement said. The research team plans to fabricate a prototype device within a year and corroborate their theoretical predictions with experiments.
Sikdar said the team had collaborated for more than a year on the project. He also said mass production of the new chip will bring down cost and its durability is expected to be 4-5 times more.
Prof. Pendry, from the department of physics, said, "The simplicity of the proposed scheme and the clear physics underpinning it should make it robust and, hopefully, easily adaptable to the existing LED manufacturing process."
"It is obvious that with larger light extraction efficiency, LEDs will provide greater energy savings as well as longer lifetimes of the devices".
His colleague, Prof. Kornyshev, is from the department of chemistry.
The research team believes that the work will definitely have a global impact on the versatile LED-based applications and their multi-billion-dollar market worldwide, IIT-G said.