Gauhati High Court eviction order stirs emotions
The Bodoland People's Front is yet to held its meeting regarding the court verdict: BTC executive member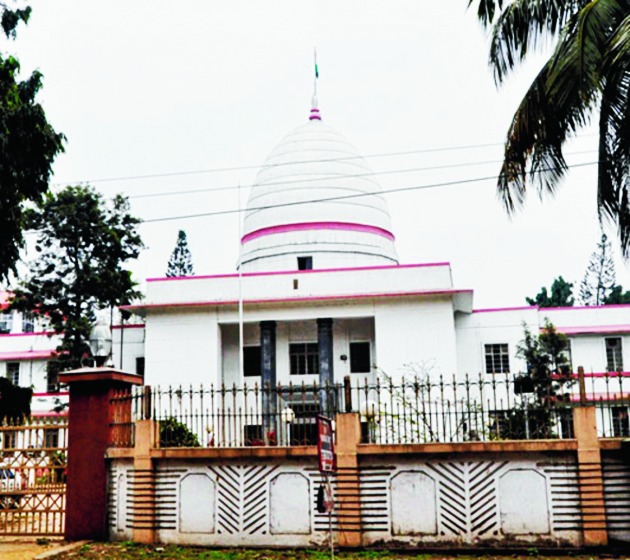 ---
|
Udalguri
|
Published 01.01.20, 09:59 PM
---
The Gauhati High Court's order to evict non-tribals and other persons "not eligible to possess land" in the tribal belts and blocks protected under Chapter X of the Assam Land and Revenue Regulation Act, 1886, has been regarded as "significant" by the political and social circles of the Bodoland Territorial Council (BTC)-administered four districts of Bodoland Territorial Area Districts (BTAD) viz. Kokrajhar, Chirang, Baksa and Udalguri ahead of the BTC polls scheduled to be held in the first quarter of this year.
However, Sailen Kumar Sarmah, a member of the Gana Suraksha Party (GSP), echoing the concerns of the indigenous non-tribals in the BTAD, said: "Our party's main agenda is to protect non-tribals who have been pushed to the edge in the autonomous council where the political aspirations and equal rights of the non-tribals shattered by those in powers. The woes of the indigenous non-tribals living for decades in these protected areas also have to be taken into consideration. Where will they go if the eviction is carried out?"
"Its high time the government replaced the colonial laws with more contemporary, progressive and comprehensive ones, carrying the provision of Chapter X of the Assam Land and Revenue Regulation Act, 1886. The new land policy of Assam will not serve the purpose as the laws need to be amended keeping pace with the changing needs of society," he added.
BTC executive member Doneswar Goyary said, "The Bodoland People's Front is yet to held its meeting regarding the court verdict."
Kokrajhar-based social activist Pratibha Brahma said, "The successive governments failed to curb influx in the protected areas. The court's verdict has brought a relief to the indigenous tribals."
Working president of the Bodoland Janajati Suraksha Mancha Daorai Dekhab Narzary also welcomed the verdict. "The tribal people who are the indigenous sons of the soil have lost their lands in non-protected areas. Their rights should be safeguarded."
A BJP legislator from Upper Assam said, "The tribal belts and blocks in Assam is a product of the colonial policies that had created special provisions for various protected groups, including the tribes such as the plains tribes, hills tribes, tea garden tribes, santhals, Scheduled Castes and Nepali cultivator graziers. Later, indigenous Koch-Rajbongshis of Goalpara, Dhubri, Kokrajhar and Bongaigaon districts were added under this category. It is a misnomer to use the phrase 'tribal belts' because other groups, including the non-tribals, are also included."
"The court order to evict the illegal settlers encroaching over the land of the belt and block is a normal course of action," he added.