Tarun Gogoi for all-party meet
Gogoi's statement comes days after CM Sonowal called him up to take suggestions to fight the Covid-19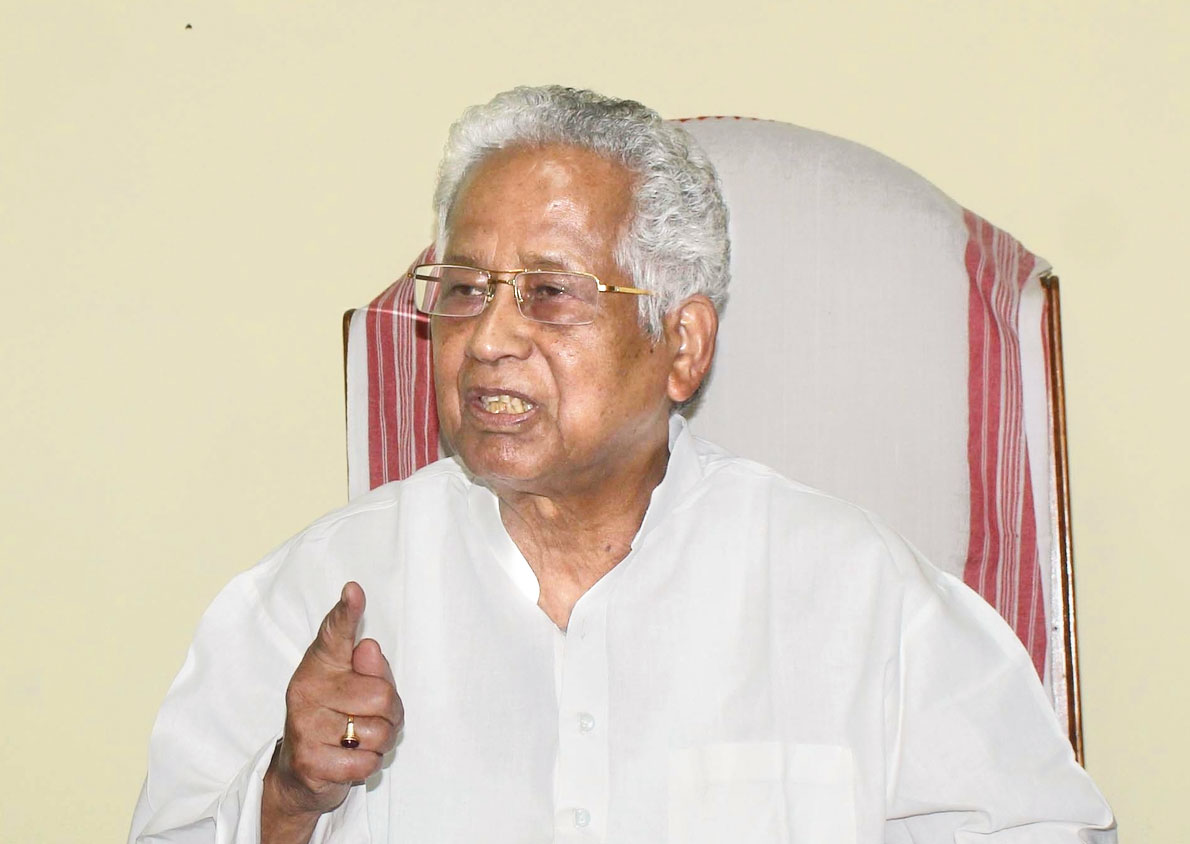 Tarun Gogoi
Picture by UB Photos
---
Guwahati
|
Published 10.04.20, 06:53 PM
|
---
Former Assam chief minister Tarun Gogoi on Friday demanded that the state government call an all-party meeting to find means to fight the Covid-19 pandemic and help the poor during the lockdown period.
"Considering the urgency of the matter, the government should have held an all-party meeting by now. I am hurt to see that no such meeting has been called so far," said Gogoi.
The former chief minister's statement comes days after chief minister Sarbananda Sonowal called him up to take suggestions to fight to Covid-19, which has infected 29 people so far and claimed one life on Friday.
Gogoi admitted that the state government had taken a number of initiatives to tackle the pandemic but complained it had failed to give sufficient safety kits to the doctors and health workers, who are at the forefront in the battle against coronavirus.
Gogoi said the poor people are going through a hard time during the lockdown period and alleged that the state government had not taken sufficient measures to help them. He, however, admitted that many people have voluntarily come forward to assist the poor and the needy. "We want that the government should liberally help the poor in this time of distress. Many farmers had taken loans. But now they are unable to sell their farm produce. They are going through a hard time," he said.
Gogoi advised the state government to take a cue from how the Congress had assisted flood-affected people during its rule.
Nagaland status
Nagaland principal secretary (home) Abhijit Sinha on Friday said the state government is awaiting the result of the sample of a suspected Covid-19 case.
In his statement, Sinha said 70 samples of suspected cases were sent for testing. The results of 69 samples have been received and they are negative. The result of the remaining one sample is awaited. Altogether 5,317 persons have signed up till now in the ncovid-19 Nagaland app.
Additional reporting by Bhadra Gogoi