Food stocks sufficent in Assam: agriculture minister Atul Bora
'Till now, 87% free rice has been distributed among the people under the National Food Security Act'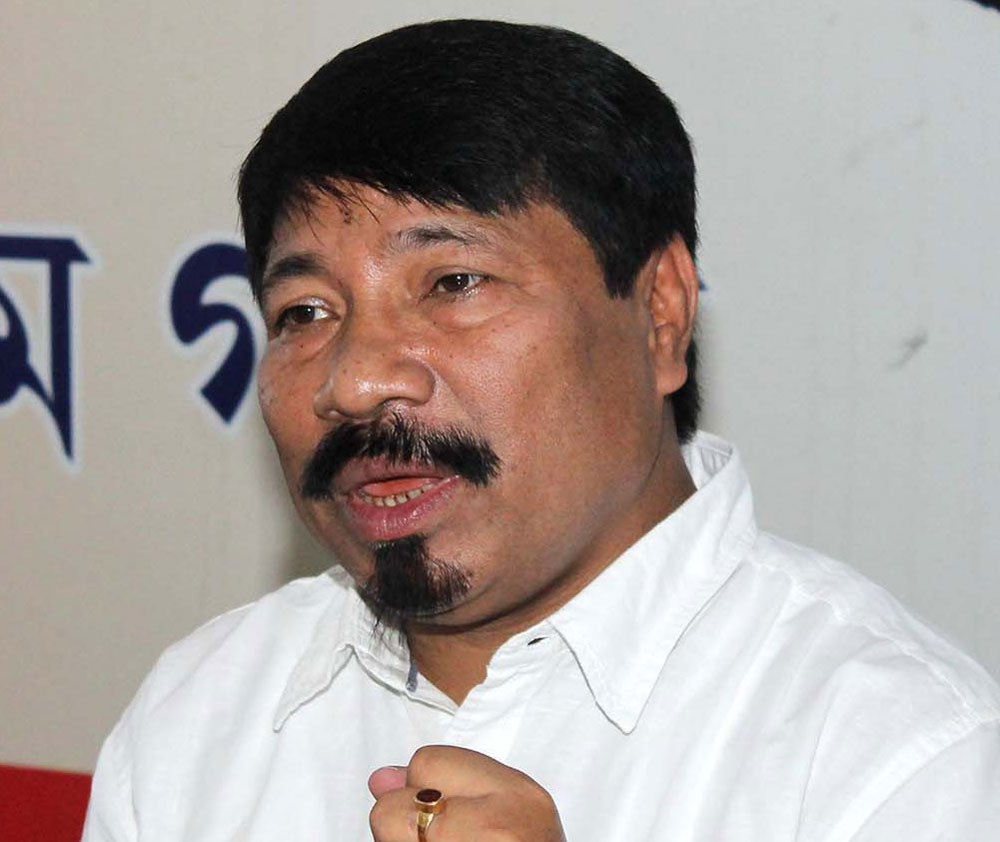 ---
Dibrugarh
|
Published 16.04.20, 09:49 PM
|
---
Assam agriculture minister Atul Bora on Thursday said there was no scarcity of food stock in the state due to the Covid-19 pandemic.
Addressing a news conference at circuit house here, Bora said, "There is no shortage of essential commodities in the state and in coming days during the lockdown we will not have any problem. Today, we held a meeting with traders where all the persons concerned from the department were present and a discussion was held regarding the smooth running of essential commodities in the state."
The agriculture minister said they were looking into the matter so that no middlemen can harass the farmers.
"Till now, 87 per cent free rice has been distributed among the people under the National Food Security Act. In this crisis, all our departments are working in total coordination for the smooth supply and distribution of essential commodities in the state," Bora added.
Asked about the losses in the agriculture sector of Assam because of the lockdown, Bora said, "Under the Pradhan Mantri Kisan Samman Nidhi, Rs 2,000 and under Mukhya Mantri Krishi Sa-Sajuli Yojana or CM Farm Tool Scheme, Rs 2,500 was released for the poor farmers of the state. We are concerned about our farmers and they are the backbone of our economy," he added.
A review meeting was held at Dibrugarh circuit house regarding the stock of food in the state.
Minister of food and civil supplies and consumer affairs, Phani Bhusan Choudhury, said they were sure that there wouldn't be any shortage in the state.
On the alleged black-marketing by the traders during lockdown period, he said, "The district administration has been looking into the matter and if anyone is found hiking prices during the lockdown, then strict action should be taken."
Assam chief minister Sarbananda Sonowal on Thursday tweeted, "I have directed the district administration and agriculture department to send officials to the villages and meet the farmers so that they can explain the processes of farming and how to maintain social distance while doing it after April 20."
Sanjay Kishan, the minister for tea tribe welfare (independent charge) and labour welfare (minister of state) and Jogen Mohan, the minister for revenue and disaster management (independent charge) and PWD (minister of state), Lahowal MLA Rituparna Baruah and Naharkatia MLA Naren Sonowal were also present at the news conference.