Century-old Jorhat horse race sputters on
The three-day heritage event kicks off on Friday at Jorhat Gymkhana Club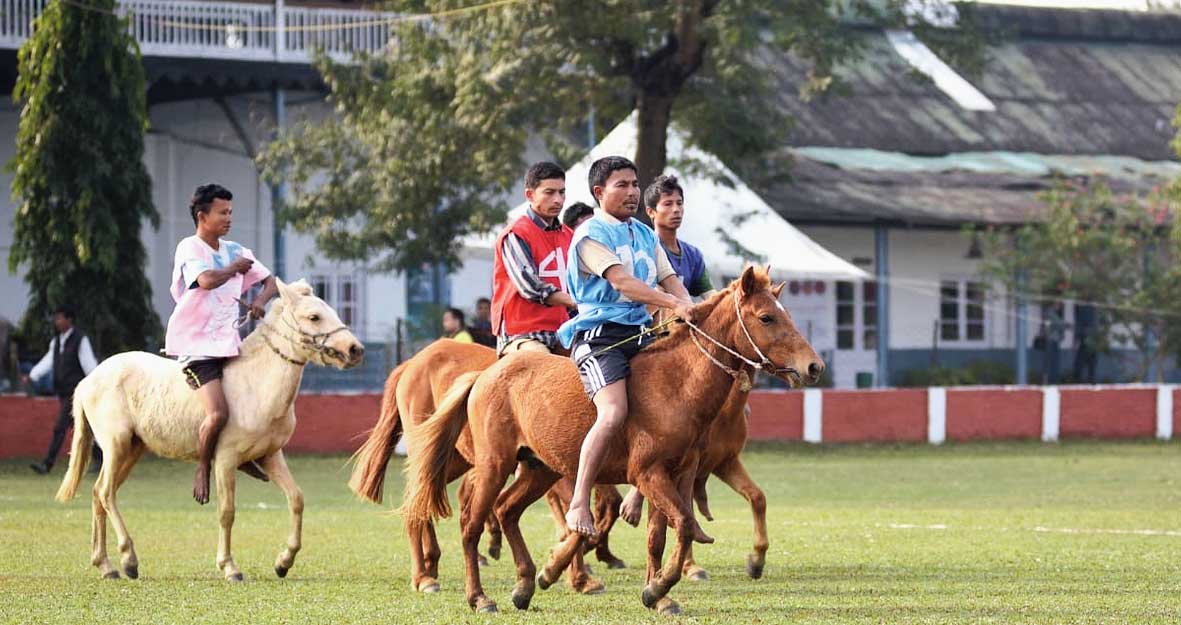 ---
|
Guwahati
|
Published 14.02.19, 07:53 PM
---
The tradition continues despite hiccups.
Prabhat Bezboruah, president, Jorhat Races, said the 139th edition of the event was in danger of being cancelled but with support from Mising horse-owners and riders who also pitched in with suggestions to make it more leaner, it survived for another year.
The Jorhat Races will be organised in association with The Telegraph.
"The tea industry, which has been the mainstay of corporate support to the races, is passing through a very difficult period and literally undergoing huge downsizing, with prized assets being hived off. It was Mising riders and horse-owners who persuaded us to continue with the tradition, arguing that once closed, it would be even more difficult to achieve the required momentum to restart. The majority of the members of the race committee agreed, and committed to organise this year's event on a shoestring budget," he said.
Bezboruah said as a result of parallel efforts to cut costs and attract new sponsors, the race survived for another year.
The three-day heritage event kicks off on Friday at Jorhat Gymkhana Club. There would be races from noon to 4.30pm on the first day. On Saturday, there would be a car rally, games and a dog show. On the concluding day, there would be tennis and races. Apart from this, there are evenings with unplugged music and live band race ball.
Hardeep Matharu, treasurer of Jorhat Races, said it should have been a big event since it is moving towards 140 years and the tourism department should also take an interest in it.
Officials said the first horse race began on January 16, 1877, under the first club secretary C.I. Showers. The Governor's Cup is the major trophy awarded here every year presented by the Assam governor. It is considered one of the oldest sporting events in Assam.
The idea behind the races was to display planters' equestrian skills in a carnival-like atmosphere where all workers in plantations could be thoroughly entertained. The spin-off would be a small surplus from the weeklong festivity, which would go towards the welfare of the weaker sections.
In the mid-1900s, planters stopped using horses for "kamjari" (work) and the very existence of the races came under threat. Mising riders and ponies from the Brahmaputra bank were invited. Tea garden horses were replaced with Mising ponies and the races continued. The ponies are ridden bareback, without saddles and stirrups.
The Royal Calcutta Turf Club helps Jorhat Races by providing technical guidance and ensure the smooth running of the heritage event.