Guwahati protests over scribe's death
Assam dead scribe's last report: BJP leader attack
The party leader had 'flaunted her proximity' to chief minister Sarbananda Sonowal, the report claimed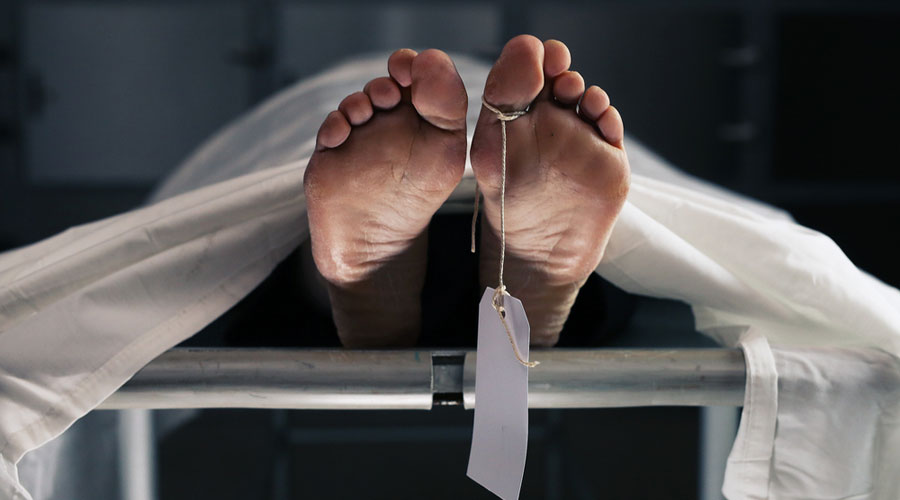 ---
|
Guwahati
|
Published 14.11.20, 02:55 AM
---
The last report of senior Assam journalist Parag Bhuyan, who died under disputed circumstances on Wednesday night, had been on a BJP leader's alleged assault on a policeman and her flaunting her "proximity" to the chief minister.
There have been protests over Bhuyan's death and the demand for a CBI inquiry. The state government has already ordered a CID probe into the death of Bhuyan in a road mishap after his family, acquaintances and employers suspected foul play since he used to "fearlessly" report against "illegalities and corruption".
TV journalist Bhuyan's last report had been on Assam BJP executive member Dipanjali Kakoty for allegedly assaulting Kakopathar police sub-inspector Apurba Das and forcibly freeing her driver Srikant Phukan who had been called to the police station for questioning in connection with an assault case filed by a woman.
In the FIR against Kakoty on November 8, Das had alleged that the BJP leader had "flaunted her proximity" to chief minister Sarbananda Sonowal, threatened to get the officer sacked and "assaulted" him, matters that Bhuyan had reported.
Kakoty is on the run. Kakopathar OC Biraj Kumar Das told The Telegraph that the police had registered a case against Kakoty for abusive behaviour, physical assault and obstructing a public servant from carrying out his duty.
Bhuyan's cremation took place around 6am on Friday. The driver and handyman of the vehicle that hit him were arrested from Namsai in Arunachal Pradesh on Thursday and remanded in police custody for eight days on Friday.
Dipen Lahkar, a journalist from Kakopathar and an acquaintance of Bhuyan, said: "He was uncompromising and fearless in his reporting. His reports used to affect people involved in illegal activities. His last report was on a woman BJP executive member who is still at large. We want all angles to be thoroughly probed because most here suspect Bhuyan's death was a planned murder."
Congress leaders and workers staged a protest in Guwahati, demanding a CBI probe into Bhuyan's death. They were taken into preventive custody. Bhuyan's colleagues at Pratidin Time too protested, wearing black badges and displaying placards seeking justice for Bhuyan.
Asked if action had been initiated against Kakoty, a BJP leader said he would have to check with the state leadership.