Tokyo Olympics: Assam celebrates Lovlina's bronze
The 23-year-old girl lost her welterweight (69kg) semi-final bout to reigning world champion Busenaz Surmeneli on Wednesday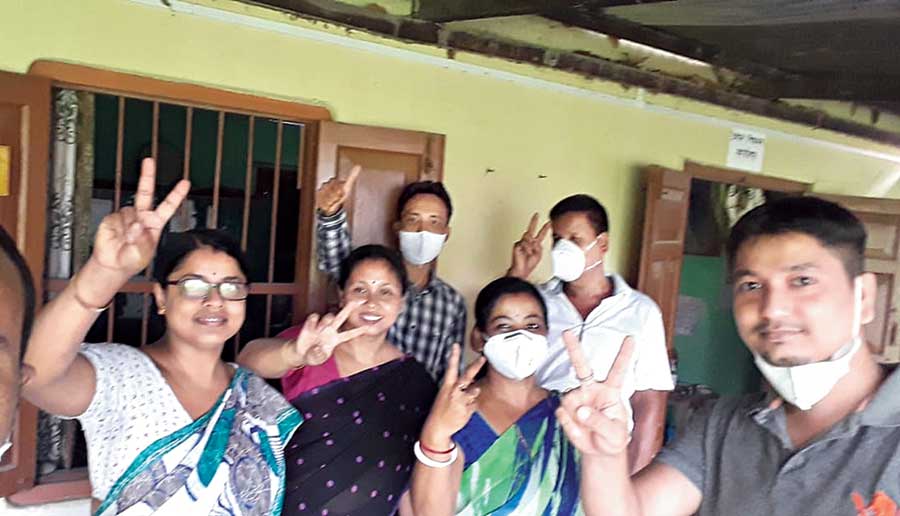 ---
Guwahati
|
Published 05.08.21, 12:23 AM
|
---
The "collective" dream of Assam lay shattered as Lovlina Borgohain lost her welterweight (69kg) semi-final bout to reigning world champion Busenaz Surmeneli of Turkey at the Tokyo Games on Wednesday morning.
But her backers and supporters picked up the pieces pretty quickly because it was a time to celebrate the achievement of a 23-year-old girl instead of drowning in sorrow of what could have been.
"There is nothing to feel disappointed about. We are very happy and satisfied with her achievement even if it is a bronze. We all wanted her to qualify and then wanted her to win a medal. After she achieved both, we wanted her to win the gold, which she too wanted badly. It was our collective dream. We need to celebrate her journey. And hope she does the golden turn in Paris 2024," said Devojit Phukan, a family friend of the Borgohains who, many say, shared Lovlina's inspiring story with the world —14 articles on Facebook — before her Olympic debut.
He is also the man who broke the news of Lovlina's defeat to her parents like the earlier two bouts she had won because her parents do not watch her matches.
"Her father is happy but a bit tired because of all the people who dropped in to extend their wishes and later commiseration. Her native village, her native town (Borpathar) ... our state was hoping and praying for a win but it was not to be. Everyone has come to terms with the loss and looking forward to her next Olympics," Phukan said after visiting Lovlina's residence.
The build-up to the semi-final bout back home in Assam was much like what's seen only during important cricket fixtures like the World Cups.
On Tuesday, there were cycle and car rallies in several places extending morale support to Lovlina. There was lighting of diyas and offering prayers at the Nehru Stadium in Guwahati. In her native town Barpathar, locals danced to Bihu beats in expectations of a gold.
Subhash Basumatary, a former SAI official who had played a huge part in unearthing the raw talent of Lovlina in 2012, told The Telegraph after the bout that he had messaged Lovlina, congratulating her — and to concentrate on Paris 2024. "She still has age on her side, at least two more Olympics," he said.