wear
Wear a hint of retro with a pop of colour this winter
Handmade and made to order, this coat is a winner!
Published 07.12.22, 06:58 AM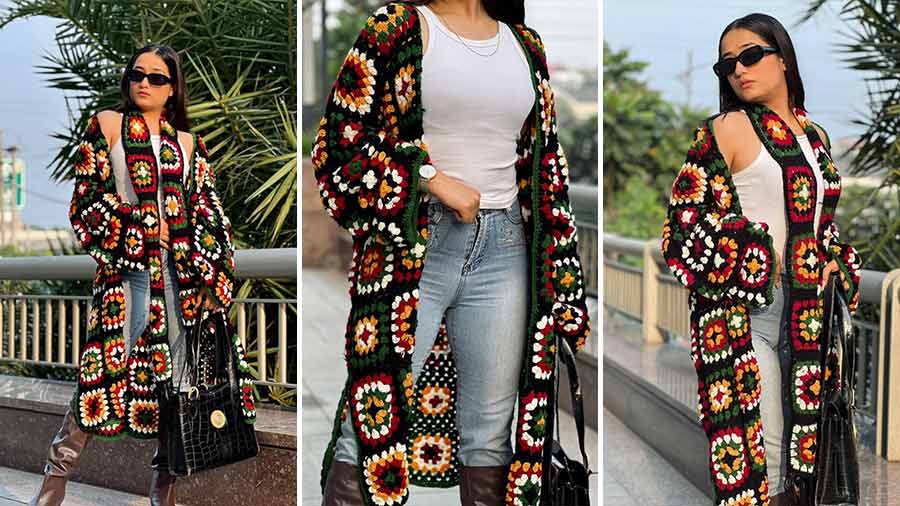 Image courtesy: Instagram
What happens when you combine a classic retro pattern with the suave of high-fashion? You get this crochet trench coat that will keep you warm and make you look so cool this winter. The granny square pattern is evergreen (ask any crochet enthusiasts!) and being used in a trench coat makes it so Gen-Z friendly. The colour pop from the red, green, yellow, white and black makes it a piece that can easily be styled with all outfits. The matching muffler is also a great piece to pair with this. If you want the coat to shine, wear a neutral minimalistic fit under it with knee-high boots and you'll be the best it-girl on the block.
— Aatreyee Mohanta