wear
This oversized white shirt is a classic, for sure!
Flaunt craftsmanship and design together in this anti-fit attire
Published 28.11.22, 06:19 AM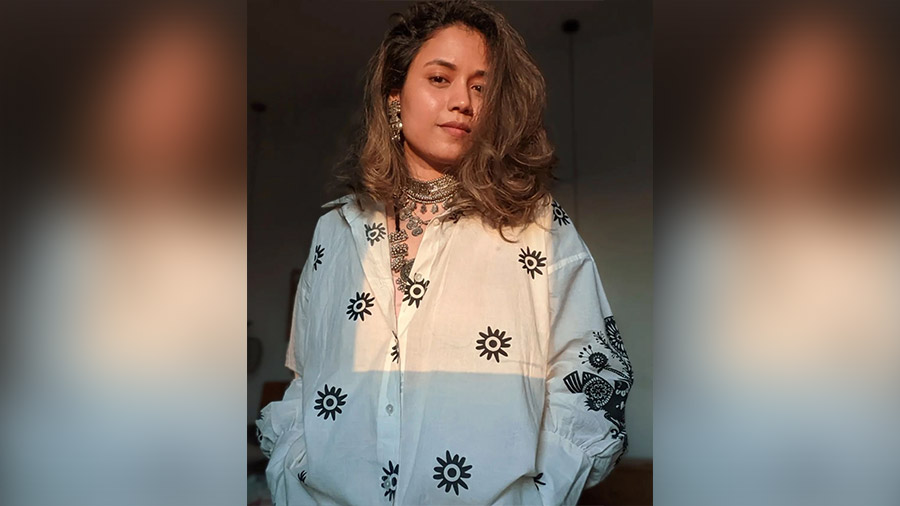 Image courtesy: Instagram
Minimalism is a vibe that everyone is getting comfy with and we're not complaining. This oversized shirt is a great amalgamation of craftsmanship with the handblock prints and design with the structure of the shirt. The white acts as a great canvas for the block prints to shine. The oversized fit of the shirt embraces the anti-fit aesthetic perfectly. The over-exaggerated balloon sleeves add drama to the fit while the broad cuffs on the sleeves accentuates the shape of the shirt. This made-to-order shirt will be a great pick to wear at work or even to a casual day out. Pair it with juttis and lots of boho chunky silver jewellery and you've got yourself a perfect outfit.
— Aatreyee Mohanta