watch
Saswata plays Uttam Kumar in this Atanu Bose film
The audacious biopic is scheduled to release on July 22
Published 04.07.22, 08:37 AM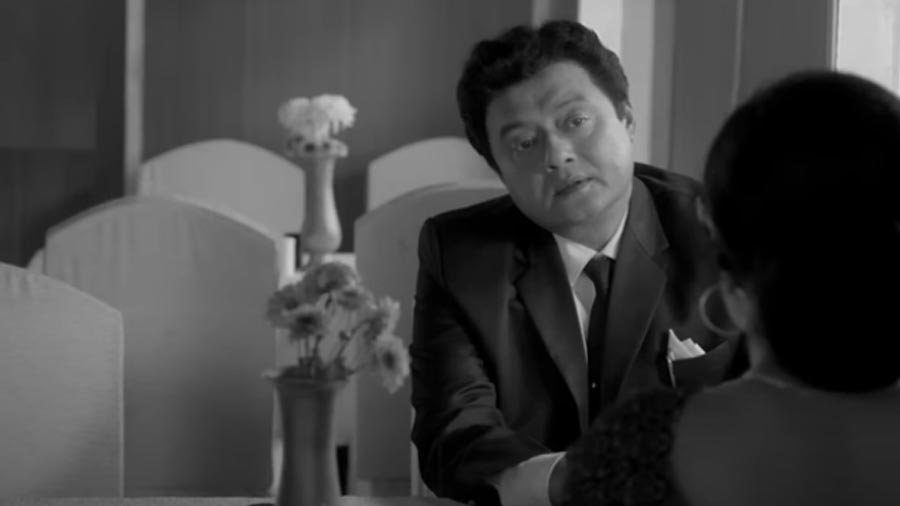 Image courtesy: YouTube
Atanu Bose's next film will chronicle the life and work of Bengal's biggest star, Uttam Kumar. Achena Uttam will feature Saswata Chatterjee in the role of Uttam Kumar, while Tirtharaj Bose will be seen as a younger version of the actor. The film also stars Rituparna Sengupta as Suchitra Sen, Srabanti Chatterjee as Gouri Debi, Ditipriya Roy as Sabitri Chatterjee, Sayantani Ray Chaudhuri as Sumitra Mukherjee and Biswanath Basu as Tarun Kumar.
The film also features Priyanshu Chatterjee in the role of Satyajit Ray, who cast Uttam Kumar as Arindam Mukherjee in his film Nayak, often considered to be the actor's best work. The 2:54-minute trailer teases the ups and downs in the late icon's life and a glimpse into his professional relationships.
Atanu Bose revealed on Instagram that the film is scheduled to release on July 22.