social
Nandana's emotional homage to her late cousin, Samantak Das
The author recently talked about her late cousin at a book event
Published 25.07.22, 05:29 AM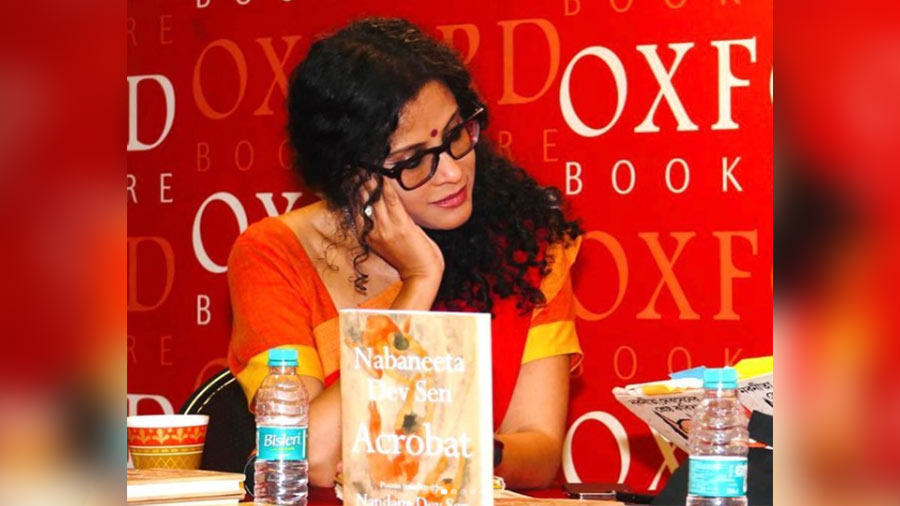 Image courtesy: Instagram
Celebrated academic and JU Pro-VC Samantak Das passed away early this week, in Kolkata. The late professor's demise was mourned at a recent book event by his cousin, Nandana Dev Sen. The author and translator who was scheduled to appear at Park Street's Oxford Bookstore for a book event received the news of his passing shortly before the event began.
"I got the terrible news as I walked in & could read only poems Pupu had loved & questioned me on, #poetry that felt like prayer. A moving, heartbreaking evening," Nandana wrote on Instagram. During the event, Nandana addressed the death of her cousin and expressed grief.
"We were just taking a moment earlier to absorb the fact that even though this was meant to be a joyful occasion, a celebration of my mother's poetry, a tribute to her work, we have all got some very heartbreaking news. We are still processing it a bit. We are still trying to absorb this devastating news of losing Samantak who was my cousin, a friend to most people in this room, a teacher, a really beloved person in our community," she said.