social
Sreenanda Shankar's latest Instagram reel has us craving Chicken Kosha
We know what to cook this weekend!
Published 06.11.22, 10:13 AM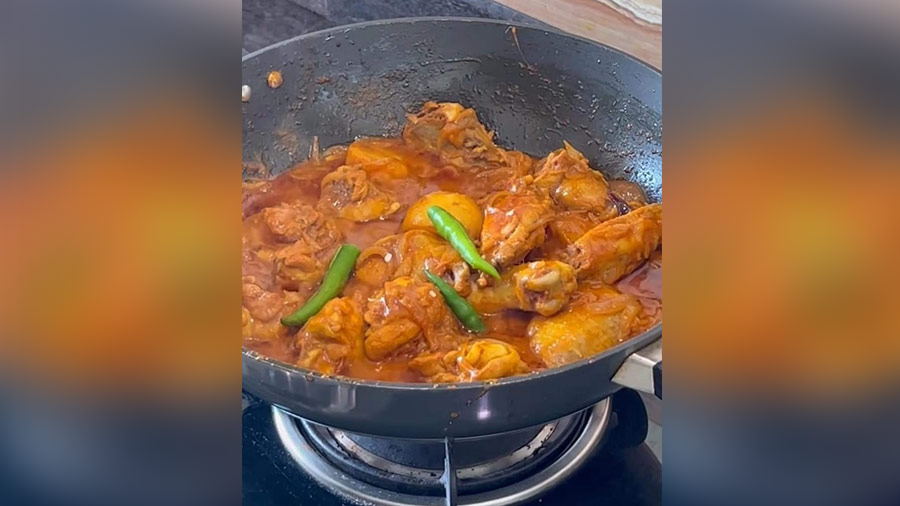 Image courtesy: Instagram
Who doesn't love to cook once in a while, right? Danseuse Sreenanda Shankar recently donned a chef's hat to cook chicken kosha at home. Sreenanda, daughter of renowned dancer Tanushree Shankar and musician Ananda Shankar, posted an Instagram reel, where she is seen preparing the dish and it seems like a super easy recipe too. Those fragrant spices in sizzling oil, the simmering gravy and those perfect drumsticks will surely leave your tummy growling! Sreenanda captioned her reel "Comforting chicken kosha" and we couldn't agree more. All we need is a couple of keema porotas, and we are all set to dig in!
— Sohini Dasgupta