cook
Beat away winter blues with lip-smacking 'keema porota'
It's easy to make and tastes delicious too
Published 02.11.22, 05:48 AM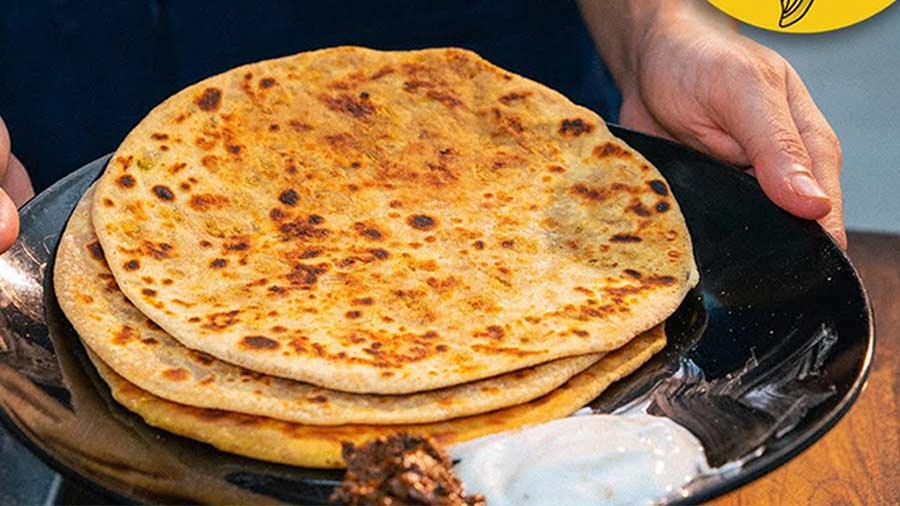 Image courtesy: Bong Eats/YouTube
Durga Puja and Kali Puja are over, but the season of pet pujo has just begun. As we step into the winter months, every Bong foodie knows that the best way to beat the chill is by having mouth-watering comfort food — hot and crispy porotas. If you think we just read your mind, here's a recipe you can bookmark. To make the perfect keema porota, you will need:
300 gm chicken mince
Onions
Ginger
Garlic
Green chillies
Coriander leaves
Black pepper
Red chilli powder
Garam masala
Coriander powder
Turmeric
Ketchup
Atta/maida wheat flour
Ghee/oil for frying
Method:
Make the dough for your porota with your preferred flour and let it rest. Meanwhile, dice some onion, garlic and ginger.
Heat oil in a pan, add onion, then garlic and ginger and sauté for a few minutes. Add minced chicken (or a meat of your choice) to the pan and cook well. Add all the spices and condiments one by one, and salt and sugar to taste.
Once the mixture is well cooked, squeeze some lime juice into it and turn off the gas.
Leave the keema in a bowl to cool. Then mash the mixture with your hand or a masher.
Portion your dough into small balls, stuff them with the keema and roll them out. Fry the porotas and serve hot with a bowl of kosha mangsho. Dig in!
— Sohini Dasgupta