shop
Ward off 'buri nazar' with these evil eye crochet bags
Don't miss out on this fashion trend!
Published 25.11.22, 06:20 AM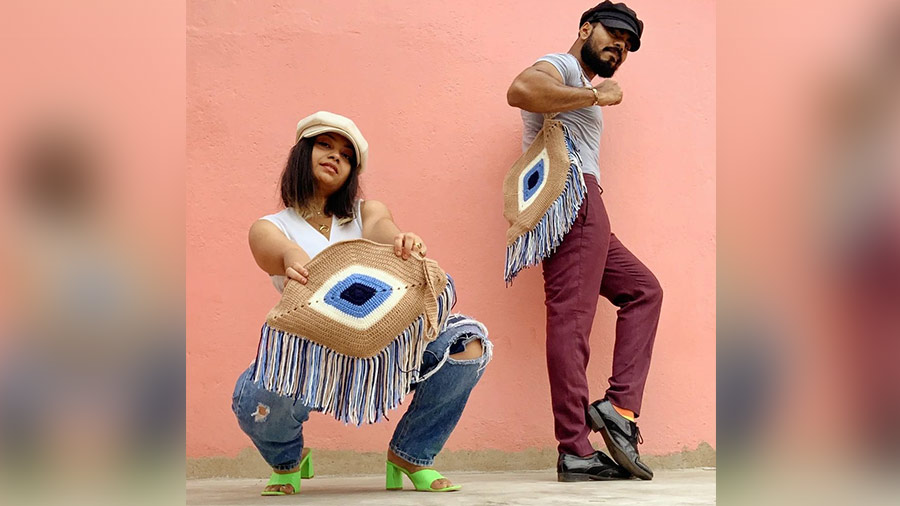 Image courtesy: Instagram
The evil-eye motif is all the rage now in the fashion world. From earrings and bracelets to flip-flops and outfits, you can frequently spot this ancient motif on a variety of goodies. This time, we spotted it on a cute and trendy crochet bag by Dorii Calcutta! With the evil-eye motif at the centre, the bag has been crocheted into an eye shape. Adding a dash of playfulness are the tassels that hang from the bottom of the bag. Pair the bag with some baggy jeans and a crop top and you are ready for a day out with your girl gang.
— Sohini Dasgupta