shop
These hair colour bombs make our DIY dye jobs so much easier
Drop, dip and dye is our new hair colour mantra!
Published 19.05.22, 06:00 AM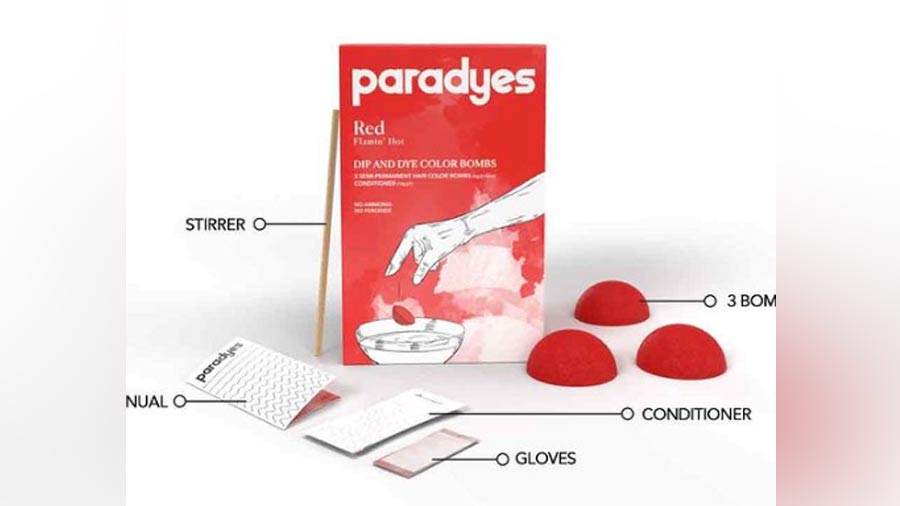 Image courtesy: Instagram
Homegrown semi-permanent hair colour brand Paradyes has come up with a line of hair colour bombs that lets you blend two or more colours! The colour bombs come in three shades, namely Yellow Champagne Fizz, Blue Ice Burst and Red Flaming Hot. Each kit comes with three colour bombs, a conditioner, gloves, a stirrer and a helpful manual.
The colour bombs are ideal for colouring the tips of your hair. Simply drop the bomb(s) in a litre of water and dip the tips of your hair for 2 mins or more. You can mix two or more primary colours to come up with an unusual colour blend.