shop
Parama's mulberry silk saris are so chic!
Your Puja list needs these ASAP!
Published 27.08.22, 05:47 AM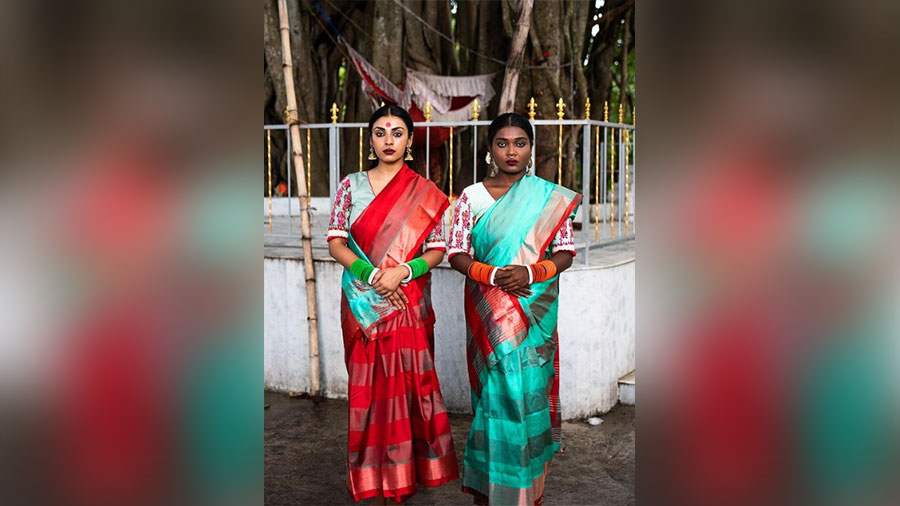 Image courtesy: Instagram
Shopping drapes for Puja? Don't miss out on Parama's new line of mulberry silk saris that feature some contemporary elements. The saris have been handwoven in Murshidabad and feature some distinct colour palettes. The series introduces modern striped patterns in the traditional Gawrod saree, along with some quintessential colour pairings, such as white and grey, red copper mint, red and white and more.