shop
Do you spot your favourite city in these Indian city-themed planters?
Artcycle has won our hearts the 'desi' way!
Published 04.02.23, 07:07 AM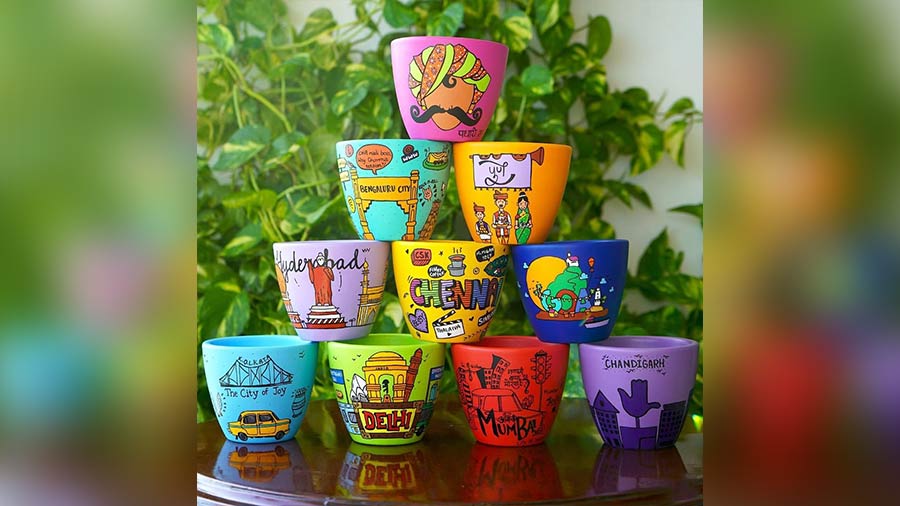 Image courtesy: Instagram
Planning to give your home a quick and easy makeover? Small pots of plants can lend a beautiful touch of greenery, creating a cosy and warm interior. And, if you wish to go a step further, Artcycle's 'Cities of India' planter collection is exactly what you need. Each planter heroes an Indian city with the artwork, and all the pretty pots are absolute statement pieces. From the iconic yellow taxi and Howrah bridge on the Kolkata planter to the iconic India Gate on the Delhi-themed one, these planters win our desi hearts with their hatke designs. Whether you are planning to make a plant corner on your balcony or just want an excuse to add a pop of colour to your living room, Artcycle's 'Cities of India' planters have got your back.
— Sohini Dasgupta