read
Sunday Classics: 'Chowringhee' by Sankar
The legacy of Shahjahan hotel steps into its 60th year
Published 17.10.21, 12:11 AM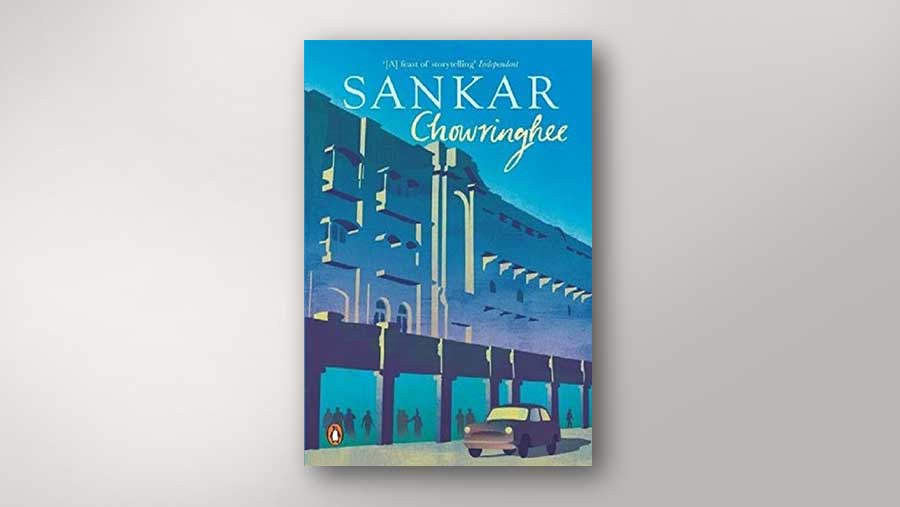 Sankar's most famous work is a quintessential Kolkata novel set in a fictional hotel amidst the bustle of Chowringhee in the 1950s. Through his sharp observations and memorable characters like Sata Bose and Marco Polo, Sankar creates a microcosmos inside the walls of the five-start Shahjahan hotel that is reflective of the cosmopolitan city around it, and the world beyond. The stamps on the cover, in fact, represent all the countries from where guests would come to Shahjahan, the author had once revealed.
Chowringhee gives us a glimpse into the lives of its affluent guests alongside the staff of the hotel, often revealing how passion, tragedy, unfulfilled ambitions and hope simmer just below the surface of an otherwise shiny exterior.
The story first appeared in serialised form in the Desh Magazine in 1961, before being published as a novel the next year. (Read more about serialised novels here)
Originally published in Bengali, the English translation by Arunava Sinha was released in 2007 and won the Vodafone Crossword Book Award for that year. Boasting two film adaptations, Chowringhee is today regarded as one of Bengal's most popular contemporary novels.
Did you know? While readers had speculated for decades that Shahjahan hotel was based on Kolkata's Grand Hotel, Sankar only revealed the real inspiration behind his fictional hotel on the 50th anniversary of the publication of Chowringhee!
The answer? The erstwhile Spence's Hotel, established in 1830.
- Upasya Bhowal