move
Why's everyone talking about the Hot Girl Walk?
Care for a self-affirming walk?
Published 27.05.22, 06:04 AM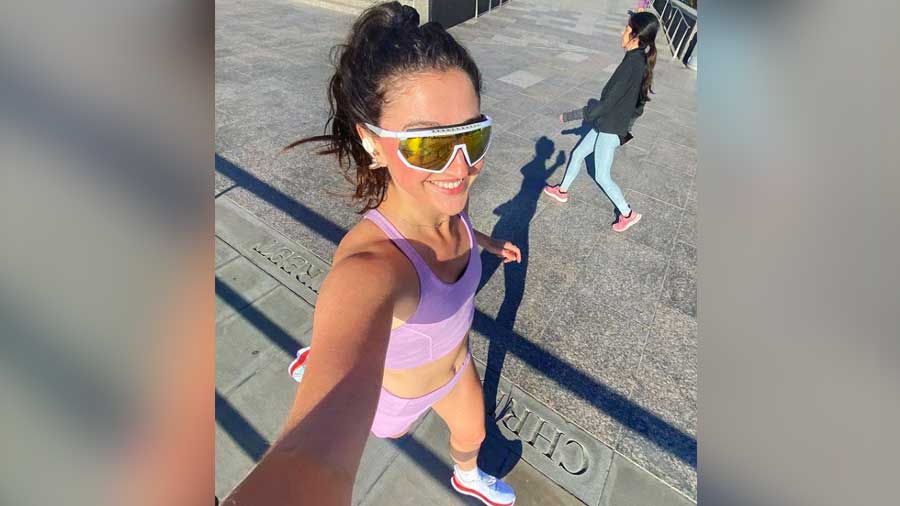 Image courtesy: @kateglavan/Instagram
We're all for workout trends that balance wellness and self-love but the Internet's newest obsession has us curious. The viral Hot Girl Walk, redefined by TikTok user named Mia Lind, who goes by the handle @exactlyliketheothergirls, has got everyone talking. The walk features three basic tenets — three things you should think about when you're out walking:
- What you're grateful for
- Your nearest goals and what you need to do to achieve your dreams
- And there's no other way to say this… but how hot you are (or maybe some nice things about yourself?)
The idea is to anchor your workout in a realistic way, to help you connect personal wellness to the accomplishments that you're proud of. On paper, it certainly makes sense. "There are several health benefits I could reference of walking, weight loss included, but the mental benefits and self-care aspect is the biggest change or growth I have seen from the HGW," Lind said in a recent interview.