eat
Have you tried Bunzara Cafe's Mango Thai Salad yet?
That bowl is just so pretty!
Published 26.05.23, 09:12 AM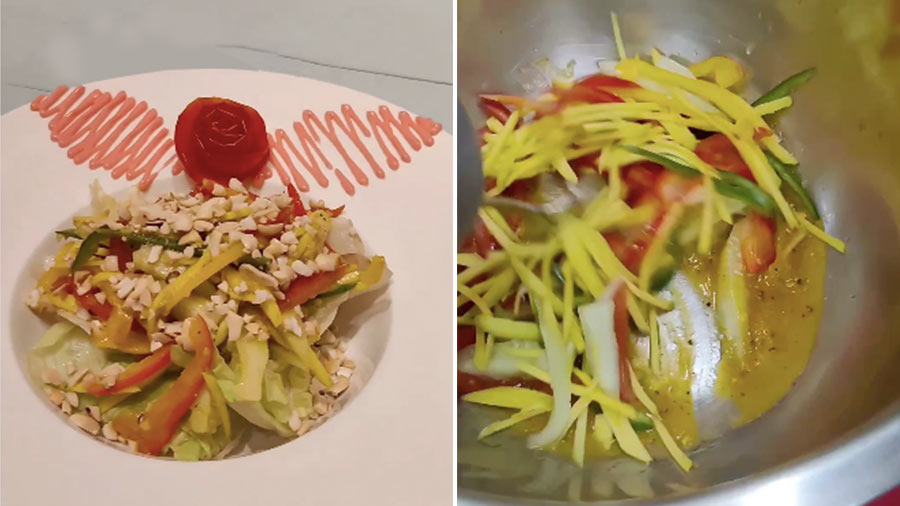 Image courtesy: @bunzaracafe/Instagram
It's the mango season, and it's time to have them in salads, curries, desserts, smoothies, pickles, chutneys, sorbets, sherbets or just like that — with some black salt and red chilli powder sprinkled on it. Mangoes in salads are a huge rage, and if you love salads and looking for something new to try, Bunzara Cafe has a Mango Thai Salad bowl, which looks really yummy. It's a part of their Mango Festival. The other delectables that are a part of the food festival are Grilled Fish with Mango Slaw, Stir Fried Mango Chicken Strip, Himsagar meets Italian Risotto, Mango Mojito and Mango Kulfi to name a few.
Weekend looks really good, no?
— Pooja Mitra