shopping
Your MK guide to the best accessory shopping in New Market
Silver and junk jewellery lovers can check out these buys for the festive season
By
Lygeia Gomes
| Published 07.10.21, 07:09 PM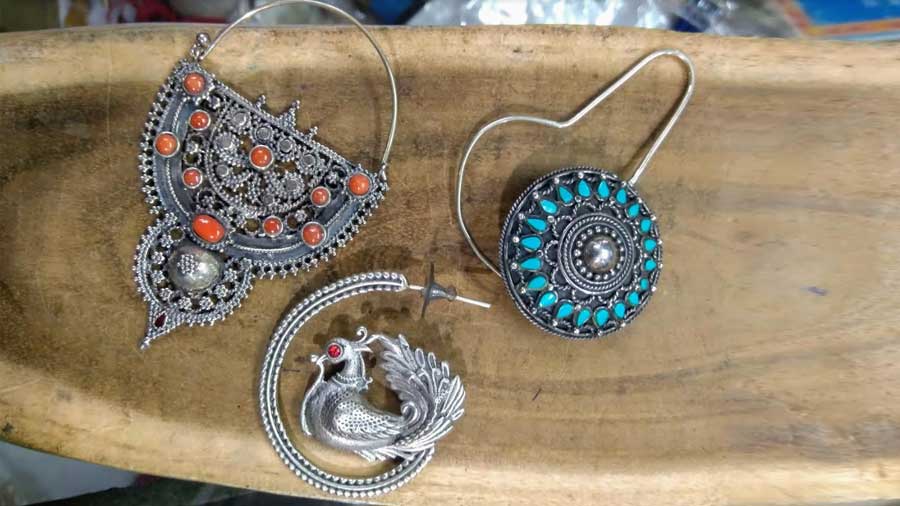 Make a style statement in silver with these large earrings from Chamba Lama. Studded with gemstones in turquoise, burnt orange and crimson to match your festive wear. Prices range between Rs 1,000 and Rs 2,500.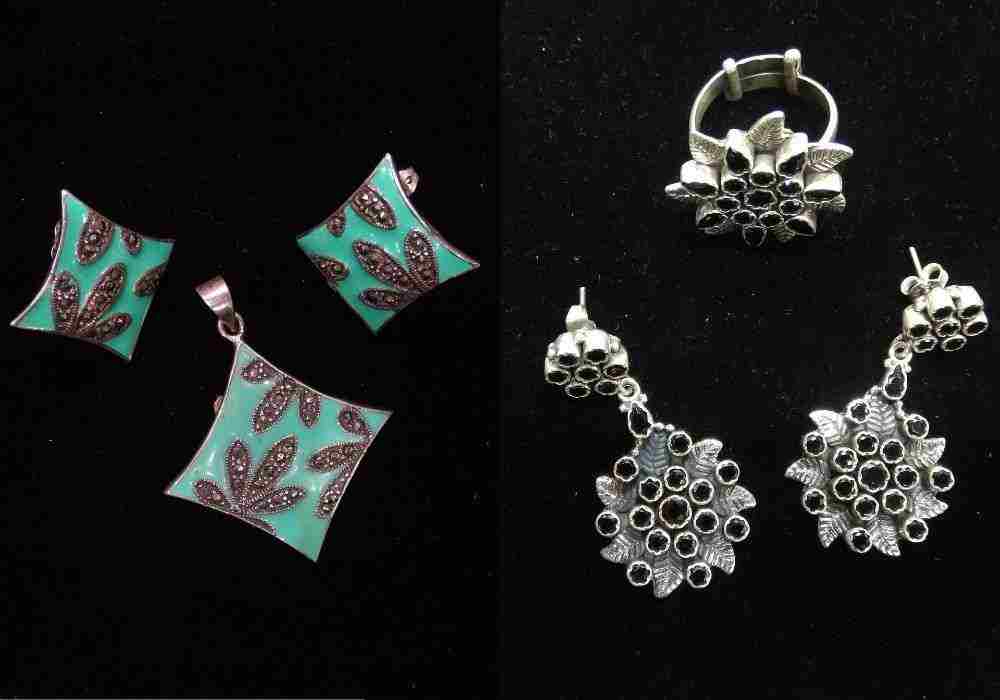 Add a hint of glamour to your OOTD with leaf-inspired jewellery sets from Karishmaz...The Silver Story. The teal set comes with matching earrings, all sporting intricate marcasite work, priced at Rs 3,500. The oxidised silver set (Rs 3,600) comes with earrings and a ring for a muted look.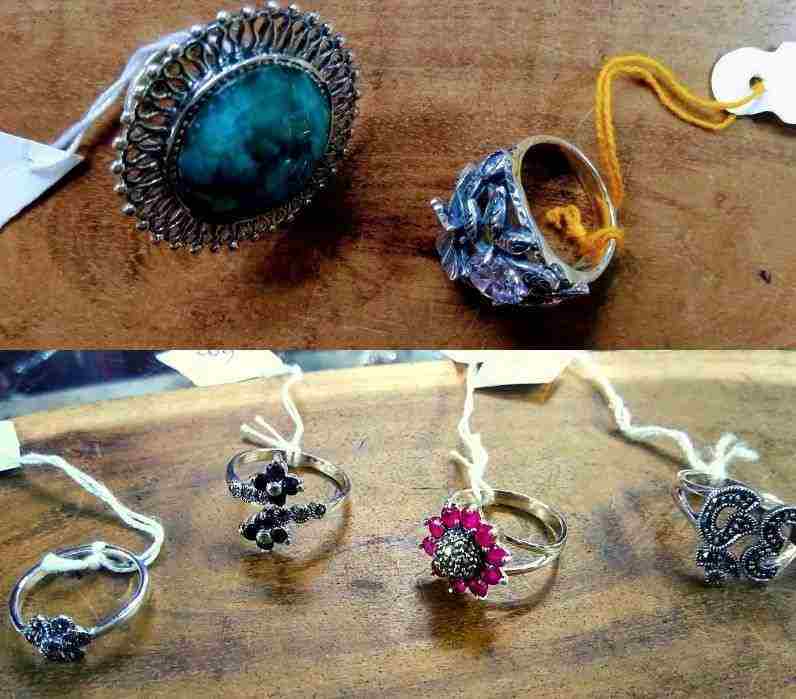 Here's an alternative: Skip the earrings and pendants and put a ring on it! The collection of rings at Chamba Lama is extensive and exquisite, ranging between Rs 400 and Rs 2,000. From flashy stones and artificial diamond-studded pieces to minimal designs, the collection caters to everyone's taste.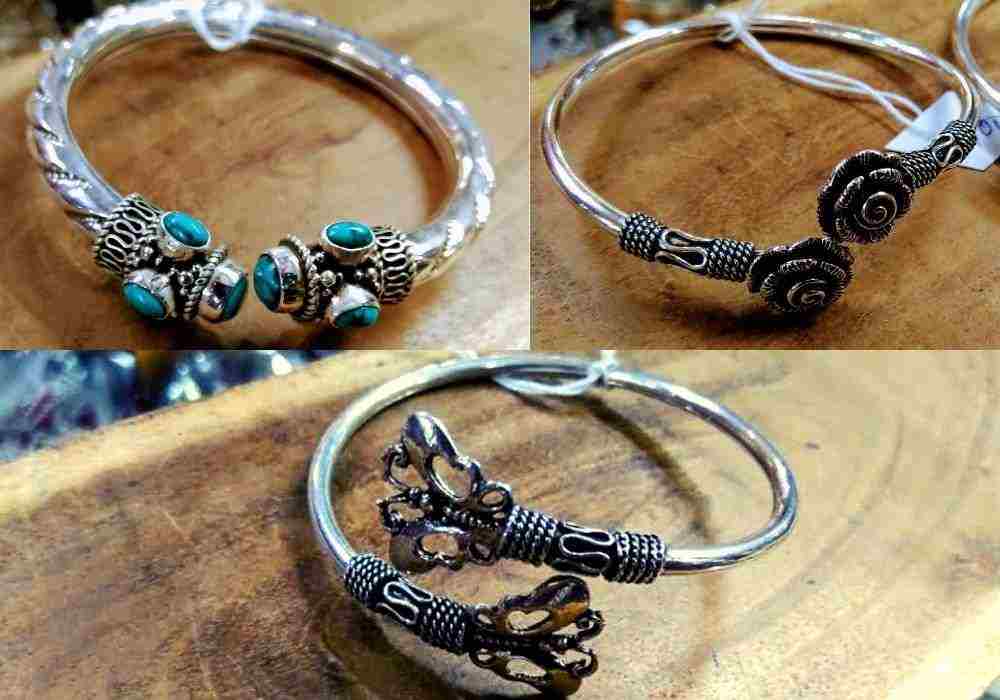 These bracelets from Chamba Lama are just the right accessory to glam up a Western look or balance out a traditional Indian outfit. Pure silver yet lightweight, these come with butterfly, rose and petal designs and are priced between Rs 500 and Rs 1,500. Pair these intricately designed Rajasthani bracelets with any outfit to lift it instantly.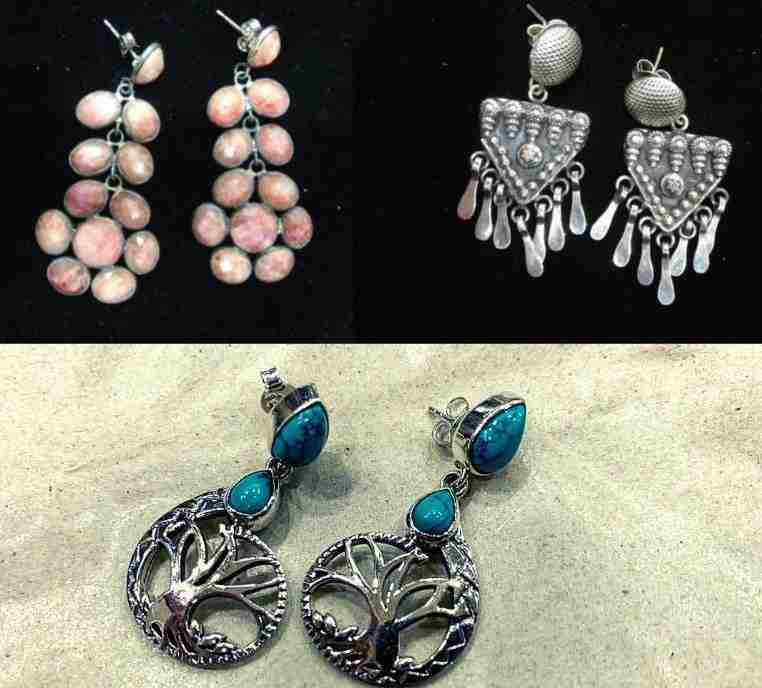 Clockwise from top left) Go modern-chic with these salmon-coloured stone earrings (Rs 1,800) or keep it traditional with silver Rajasthani earrings (Rs 2,500) from Karishmaz...The Silver Story. You can also pick these marble stone teal danglers from Asian Arts (Rs 1,950).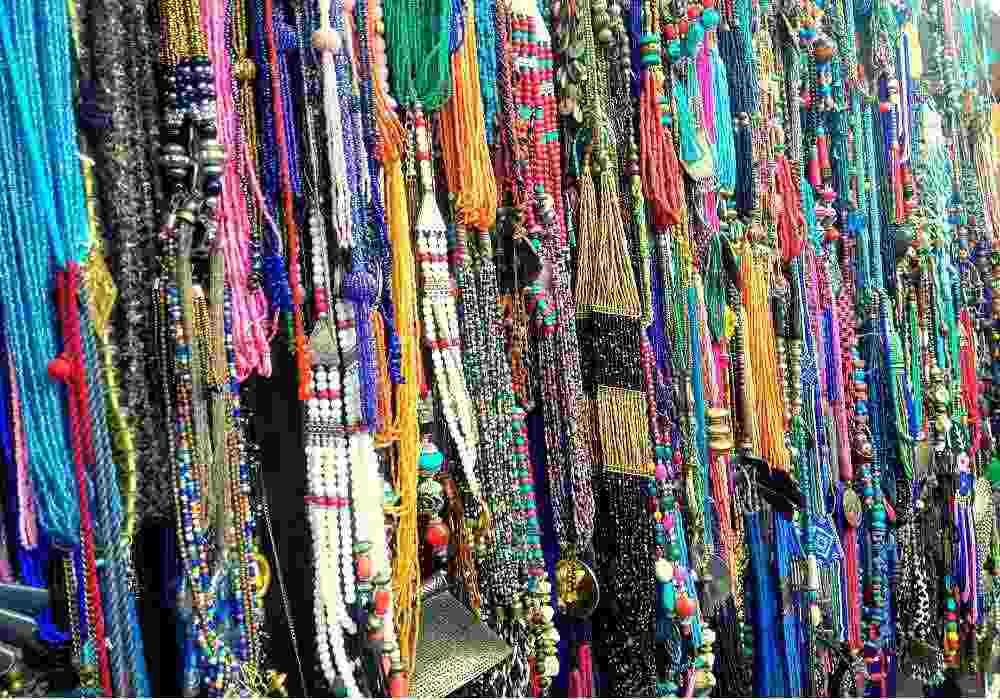 Boho-lovers, rejoice! Go nuts at Chamba Lama with their variety of junk beaded chains, starting at Rs 300 and going up to Rs 1,000. Colourful and trendy, these chains will have you looking smart, stylish and sophisticated!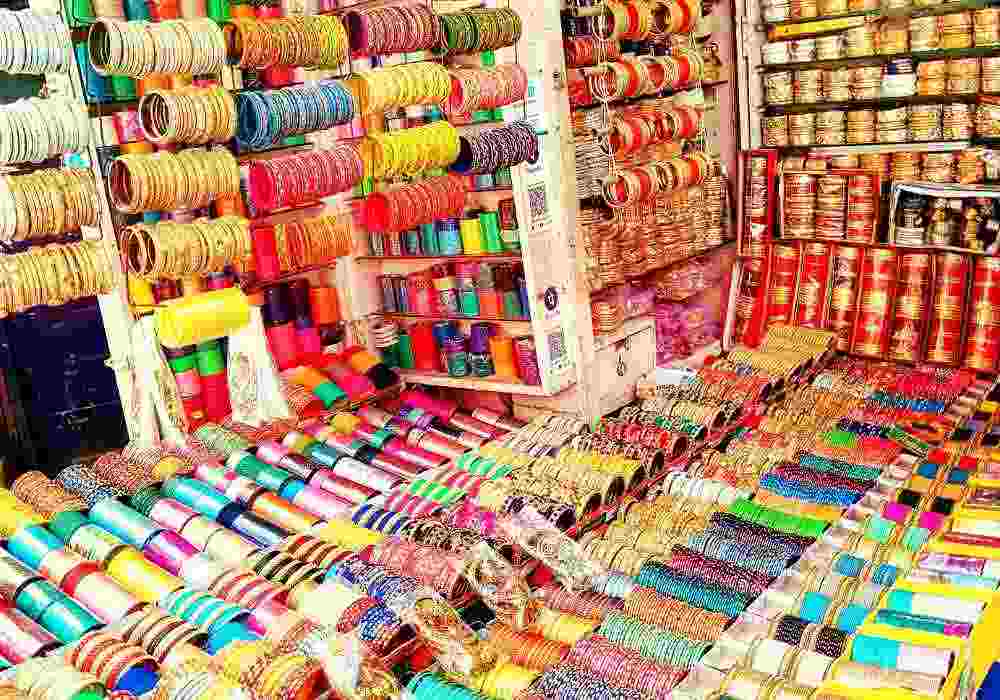 No look is complete with bangles, especially a festive look! Drop by the hawkers just outside New Market for glass, plastic or cloth bangles, whatever suits you best. Priced between Rs 100 and Rs 750, the variety will leave you spoilt for choice.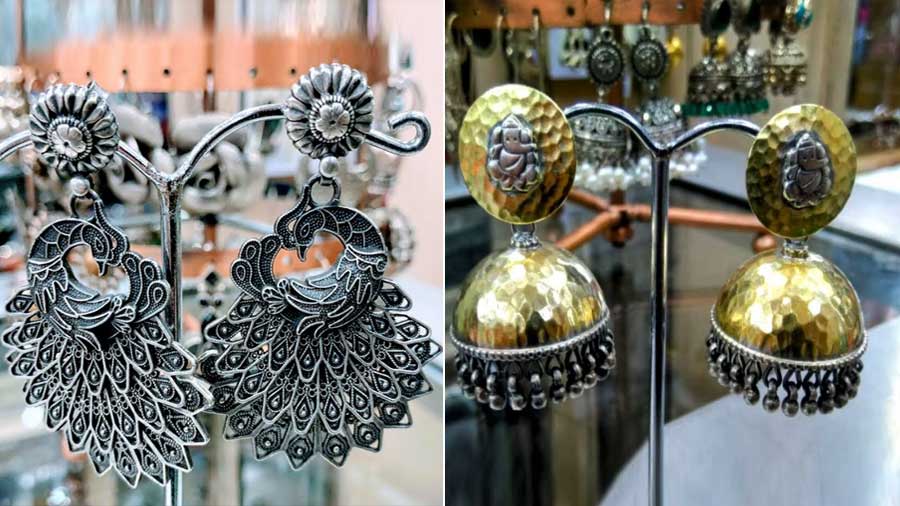 When in doubt, traditional Rajasthani earrings are the way to go. Don these beautiful gold and silver jhumkas with a Ganesh embellishment, priced at Rs 4,900, or the silver peacock earrings, priced at Rs 4,200, from Asian Arts.
Pictures by the author.