We all know Sahana Bajpaie is a prolific singer who has managed to rule the personal playlist of many across the years. When in love or nursing a broken heart, welcoming a new season in life or coping with the vacuum of personal loss, Sahana's notes have been there for many — a song that is more a letter written to a close one. We also know that she is an academician pursuing her Ph.D, and that she recently made a cine-debut with her husband Richard and daughter Rohini in Anik Dutta's Aparajito. And, to the joy of all her fans and followers, she often shares glimpses from her professional and personal life.
The singer is currently enjoying her "English Summer 2022" and has been sharing moments from her summer holidays in London and in the English countryside. Even as we appreciate her photographs, we're already making notes in our travel diaries for future trips.
Here are a few sneak peeks that we bet you don't want to miss either:
Rohini's travelgram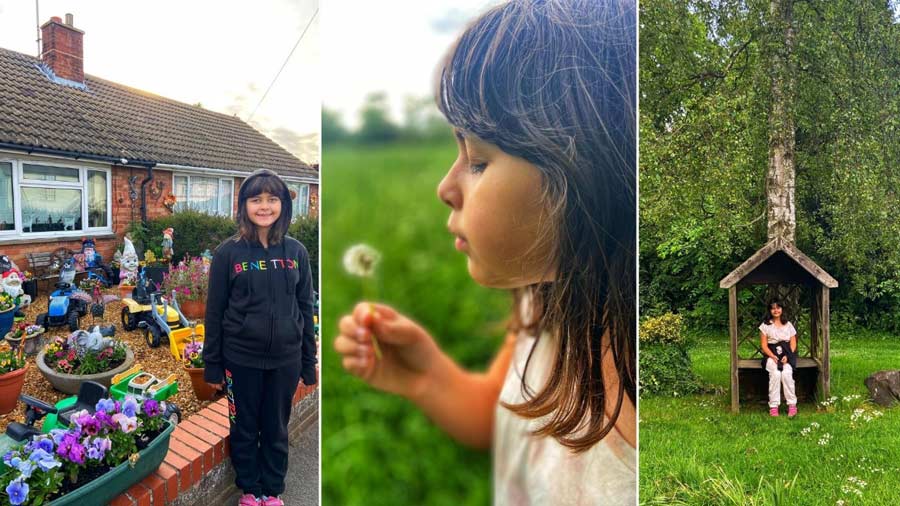 Innocence, music to the eyes
Sahana Bajpaie@Facebook
Sahana often shares moments from her daughter Rohini's life, and the little munchkin makes the heart go 'aww' at the count of one. This little diva having an explorer's day out or her showcasing her fashion tweaks be it in Shantiniketan or in London are #PhotoOfTheDay.
What is travel without a food saga?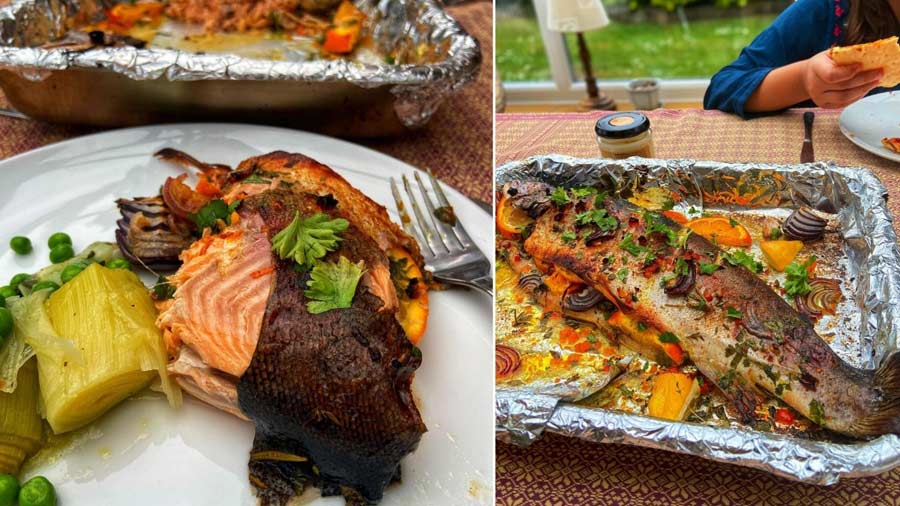 Good food equal good mood and this photo is all things love
Sahana Bajpaie@Facebook
No travelgram is complete without photos of all the food you've had on the trip, and we'd definitely like a taste of what's on Sahana's plate. If the maach lover in you is doing taa taa thoi thoi at the sight of fish, here are the deets from Sahana about who made the delish creation: "From the river to the plate: baked trout with leek and peas. Courtesy: Richard."
The artiste with an impeccable fashion sense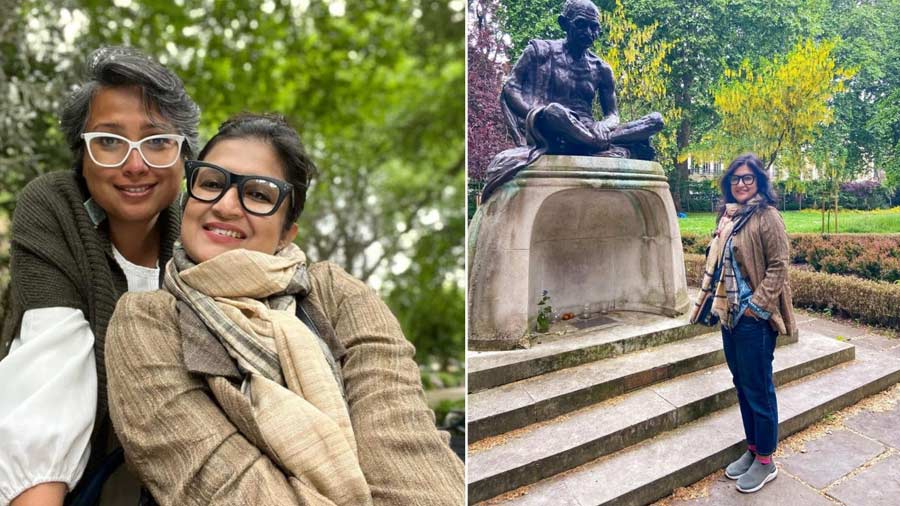 On right, the singer in Tavistock Square, and on left with a friend
Sahana Bajpaie@Facebook
Classy and comfy, Sahana's travel fashion gives us fab ideas for OOTDs you can spend the day in. Earthy tones and colour blocking done right — Sahana is laidback and chic in her colour coordinated jacket and scarf, cool frames and peppy socks.
Flower Power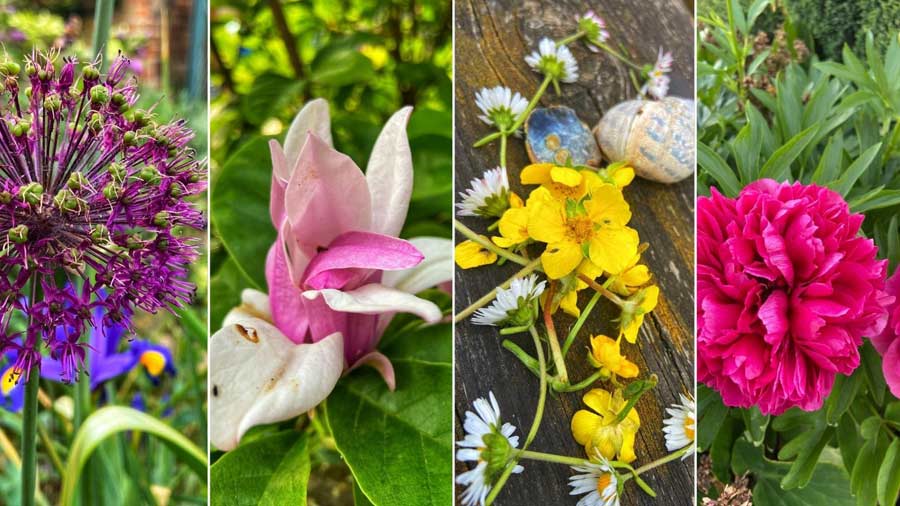 The simple joys of nature
Sahana Bajpaie@Facebook
Summer blooms and its many shades — the snaps of the alluring flora are giving us more reasons to finally plan that bilet trip.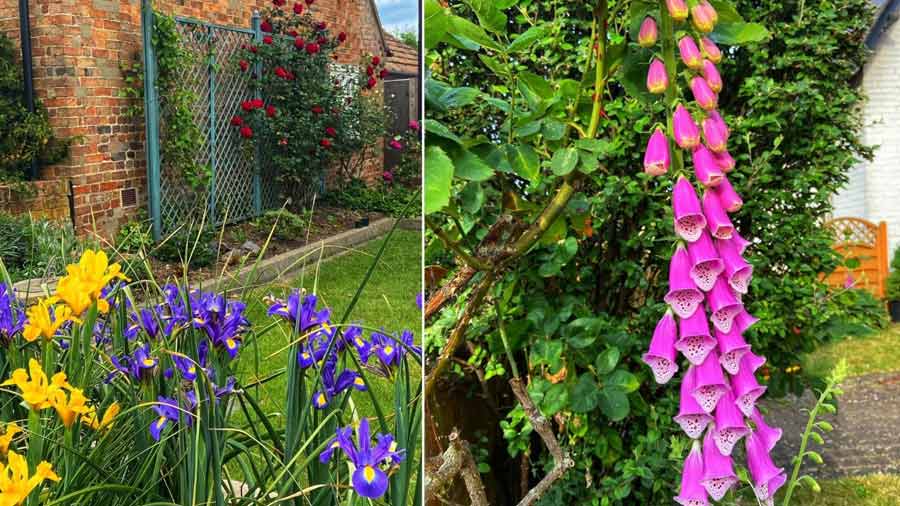 Sahana Bajpaie@Facebook
The city and its humour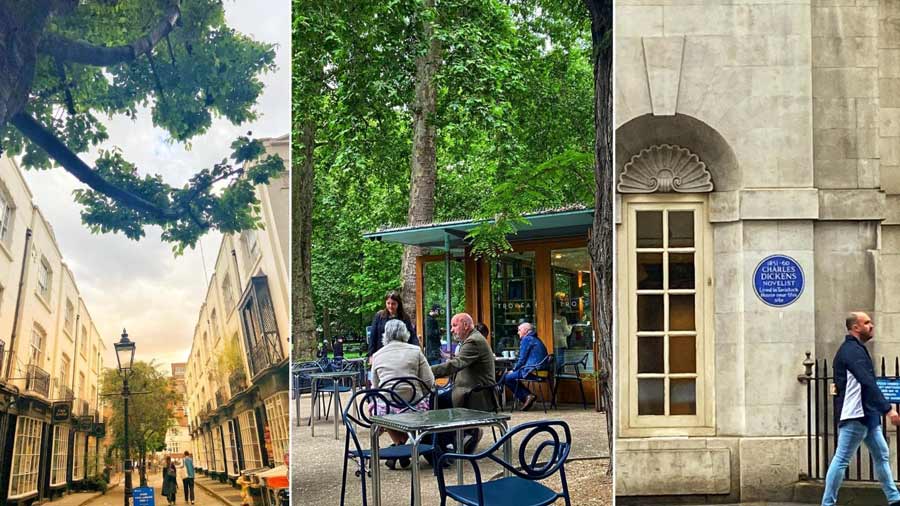 Life goes on
Sahana Bajpaie@Facebook
The singer has also captured several cityscapes and her captions definitely point us to her witty side. Sahana's "Never miss a blue plaque or British humour!" is giving us the giggles we need.
As she enjoys the company of friends and family with fun and laughter, we wish Sahana a fabulous vacay and many such more.