Sahana Bajpaie has been enthralling us with her voice and songs for a while now. She has an impeccable fashion sense, wit, a way with words and an eye for photography. While she often shares glimpses from the past when she actively participated in dance and other performance from her early years in Santiniketan, little did we know that she had such a huge surprise stored for her fans — the singer made her big-screen debut in Anik Dutta's Aparajito.
If you think the surprise ends there, there's more. The film also features Sahana's husband Richard Herrett and her daughter Rohini. The singer shared a few behind-the-scene glimpses on Facebook.
"We had a family day out shooting for "Aparajito" ", wrote Sahana, as she shared the photos on her profile. "I walked in and out of the frame as a hoity-toity socialite" she further wrote. Looking resplendent in her mother's saree, Sahana is major fashion goals with her statement shades and neckpiece.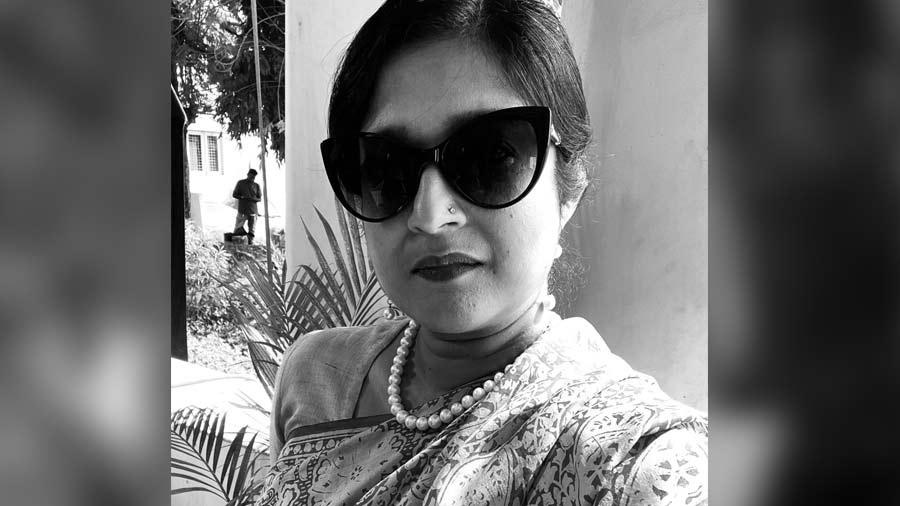 Attribution: @SahanaBajpaie/Facebook
Richard, wearing Sahana's father's suit that he "had brought back from Hawes and Curtis's Suit Shop in London" looks dapper playing the character of Mr. Brown.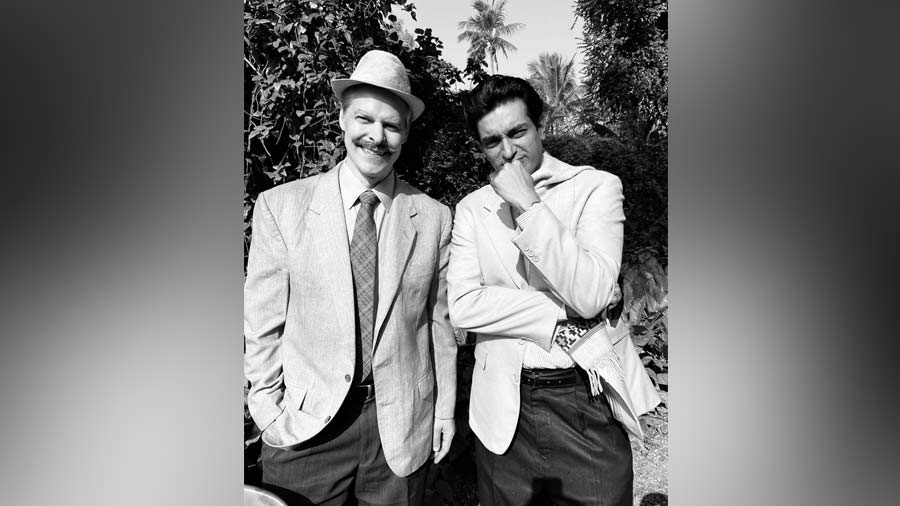 Richard Herrett as Mr. Brown with Jeetu Kamal, who plays Ray
@SahanaBajpaie/Facebook
If you are wondering (and waiting) for a glimpse of little diva Rohini, here she is looking the cutest and making our day!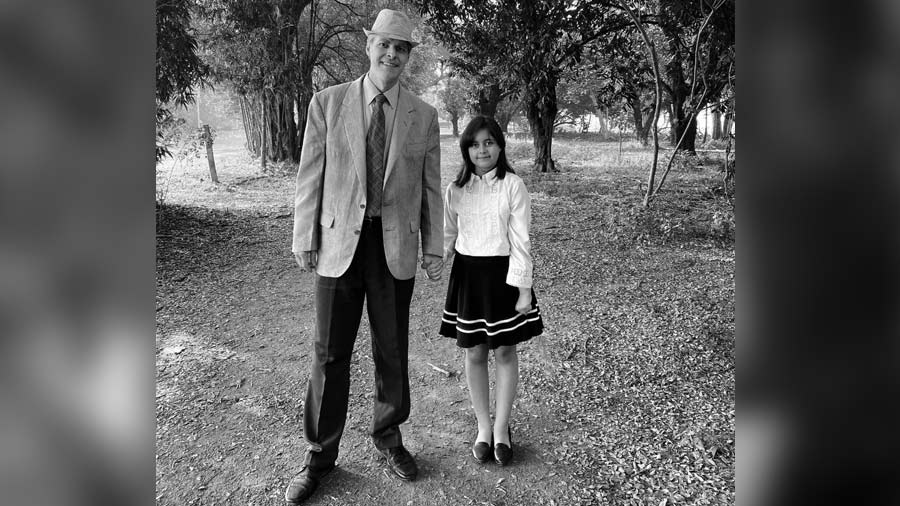 Rohini with her father
@SahanaBajpaie/Facebook
Adding a little about Rohini in her post, Sahana wrote, "Rohini's role was to watch the horse-riders pass by, holding her Baba's hands at the park" and we can't get enough of how cute she looks, painting a heart-warming photo with her dad.
The actress also shared photographs with director Anik Dutta and costume designer Suchismita.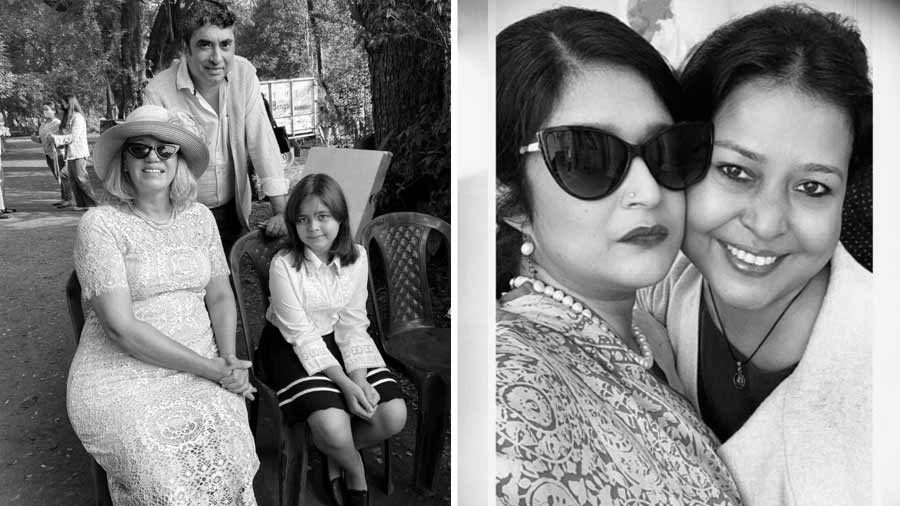 @SahanaBajpaie/Facebook
Here's another still shared by the singer who is "pleasantly surprised at how a tight-upper-lipped, shy-bookworm Richard turned himself into an actor."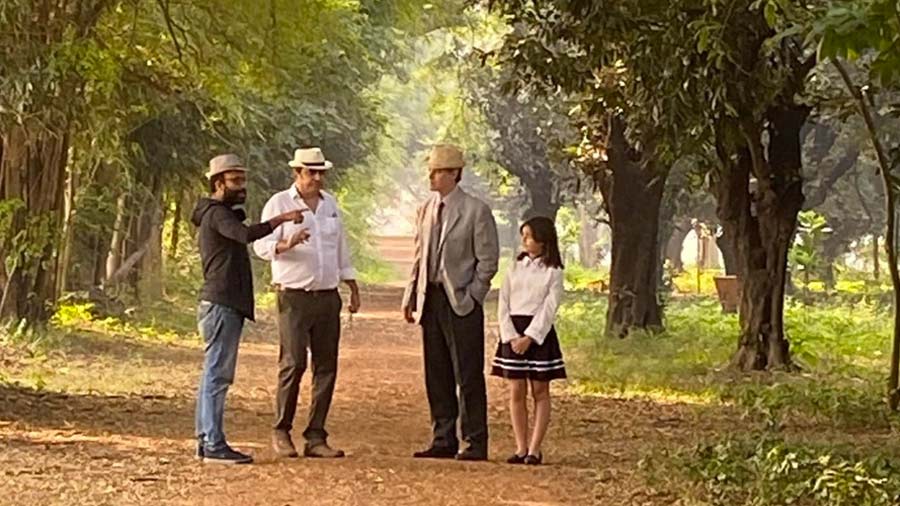 @SahanaBajpaie/Facebook
Aparajito, which released on May 13, is running in theatres across the city. The film stars Jeetu Kamal and Saayoni Ghosh. The cast also includes Anusha Vishwanathan, Anashua Majumdar, Barun Chanda and Manasi Sinha.