Christmas
In pictures: Park Street lit up for Kolkata Christmas Festival
The Kolkata Christmas Festival has dressed up the city's favourite dine-drink-dance corridor with more lights and cheer this year
By
Karo Christine Kumar
| Published 22.12.21, 02:31 PM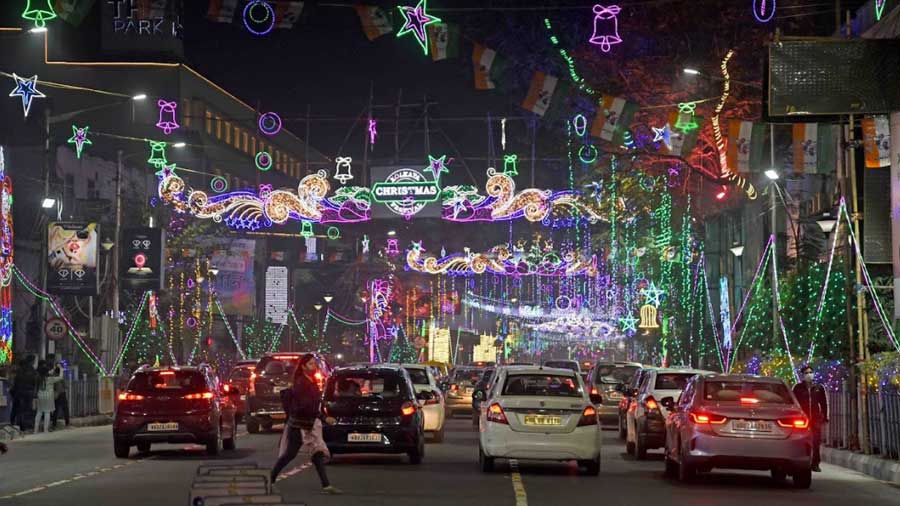 Kolkata's favourite dine-drink-dance corridor is dressed up with more lights this year! "We had to keep the festivities low-key for the last two years after the pandemic set in but what we have done is added more lights to Park Street. The idea is to ensure that the spirit of the season is intact and everyone will enjoy what is meant to be a beautiful festival," said Shane Calvert, who has been organising the Kolkata Christmas Festival since its inception in 2011.
Amit Datta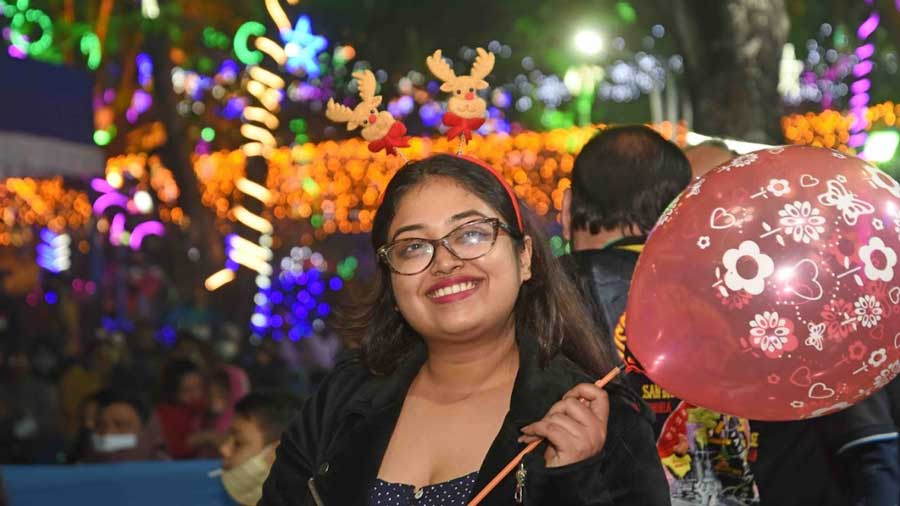 "My friends and I have been touring Kolkata on a Royal Enfield so I got them here to show them the decorations and lights," said Dr Shreya Biswas, who is in Kolkata after six years after studying medicine in Russia. "Christmas for us means the Kolkata Christmas Festival, breakfast in China Town, picnics to Eco Park or Victoria Memorial, baking and gifting cakes," she added.
Amit Datta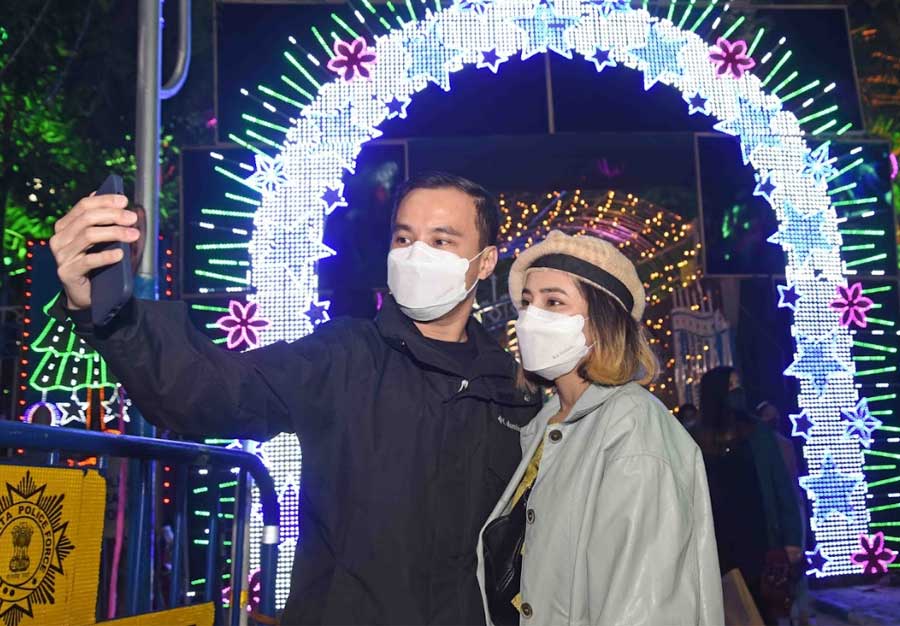 Vincent and Barkha click a selfie in front of the Christmas tree at the entrance to Allen Park. "What I love about Kolkata is how it is a conglomeration of cultures. Whether it is Chinese New Year or Christmas, everyone celebrates it," said the duo from Tangra.
Amit Datta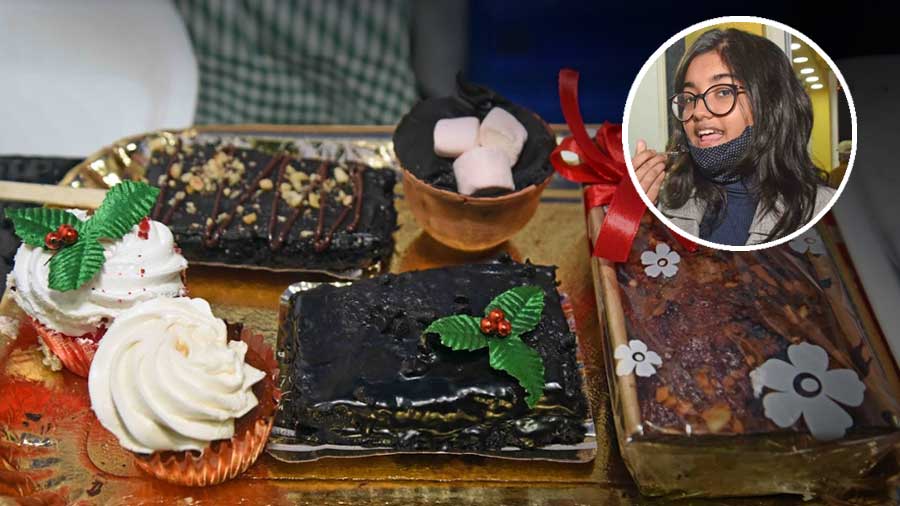 The music is upbeat and lights are shining bright but food stalls are far and few due to Covid-19 restrictions. Some of the favourites flying off the The Chocolatier counter as quick as Santa's reindeers are Hot Chocolate with Marshmallows, Brownies with Nutella, Nolen Gur Cupcakes and Double Chocolate Slices. "We visit the festival every year for the chocolate and meat-related goodies so we are missing the stalls serving Anglo-Indian delicacies," said Meghanshi Mustafi, 14, tucking into a festive treat. On her festive to-do list is Brownies from Saldanha Bakery and a visit to Park Street's favourite new restaurant, 'Peter Hu?'.
Amit Datta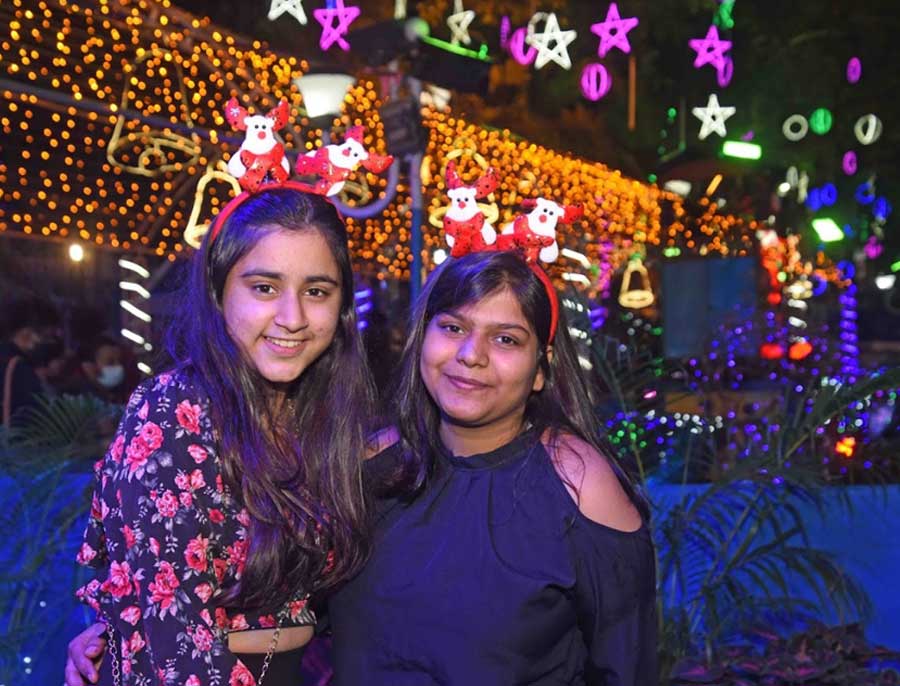 "We're here to experience the Christmas vibe because you won't get a better vibe than Park Street," said friends Nikita (left) and Somya. It was Nikita's first time at the Kolkata Christmas Festival and she "loved it".
Amit Datta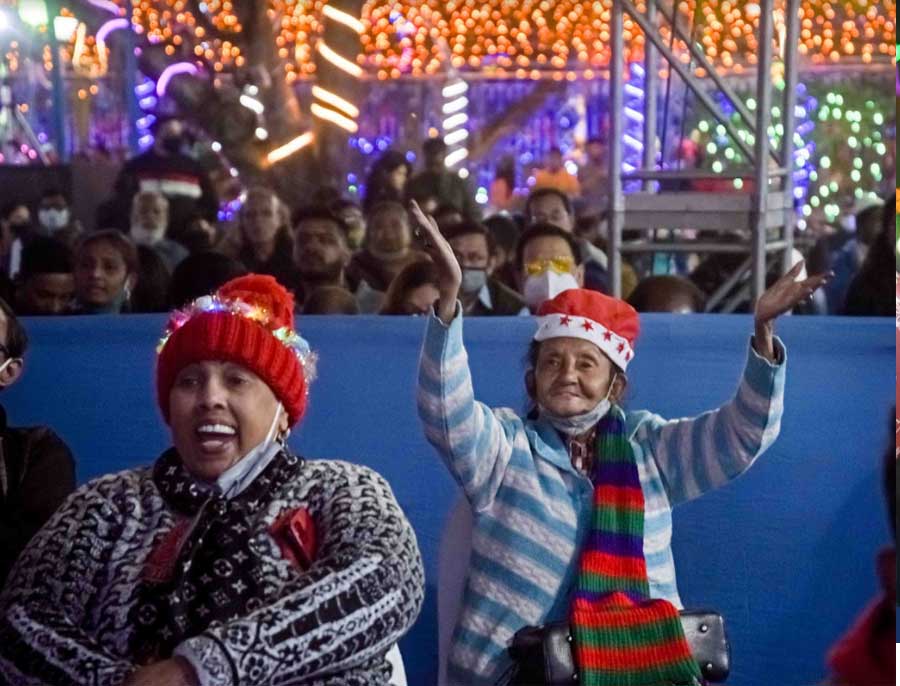 The glittering festival has never seen an age limited demographic of visitors. From sprightly teenagers to grandmothers with toothy grins, everyone finds a spot to enjoy themselves.
Amit Datta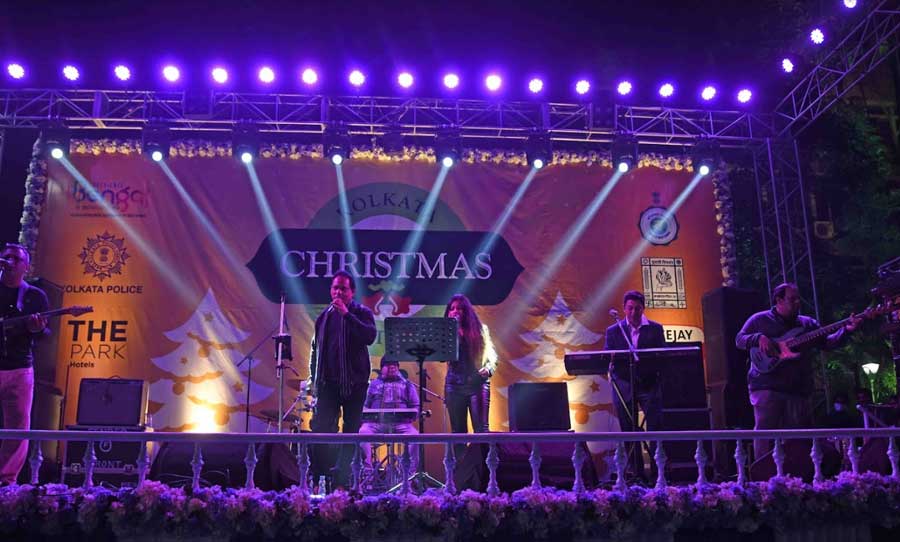 The stage is set every year for a host of performances from dancers, carolers and bands. On Tuesday, bands Blue Mist (in picture) and Urban Monks took centrestage along with vocalists Christopher Lobo and Rodney Rodrigues. Check out @kolchris on Instagram for the daily schedule.
Amit Datta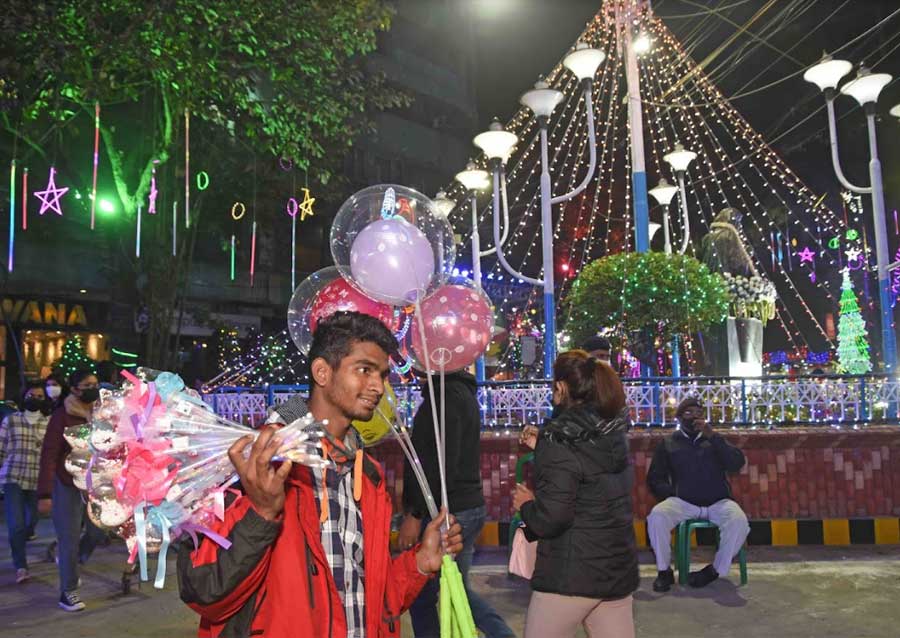 Faizal has been selling Christmas accessories outside Allen Park for the last three years. "This year, there are more visitors than the previous year so we are hopeful," said the young lad.
Amit Datta