Christmas Lunch
Highlights from The Telegraph Tollygunge Club X-Mas Lunch
Yuletide spirit was abundant as members and their guests gathered to celebrate Christmas with their loved ones
By
Anannya Sarkar
| Published 29.12.21, 12:02 AM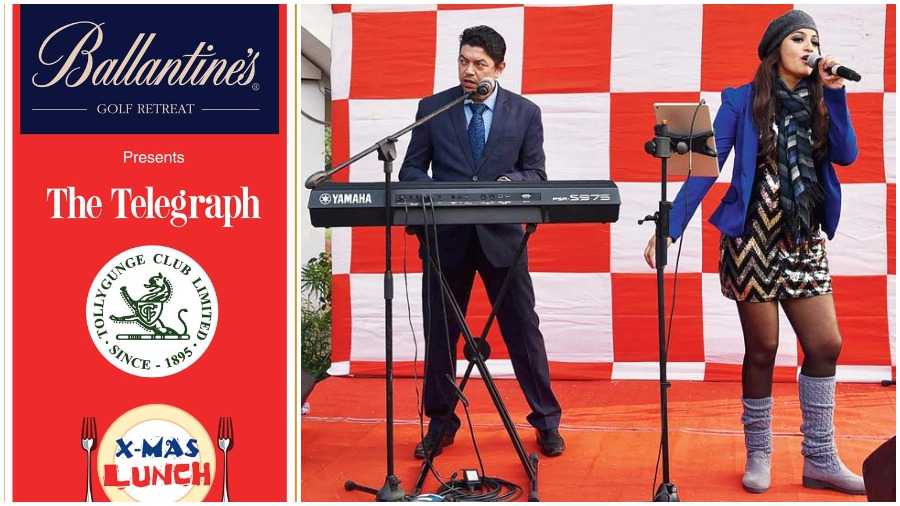 Mood & music : Michelle Manuel on the mic kept the guests' spirits soaring with her covers of popular English songs. While Can't Buy Me Love and I Saw Her Standing There got The Beatles-lovers on their feet, other classics like Living Next Door to Alice saw many more join in. Guests were of all ages as we spotted parents dancing with their tots as well as older guests having a merry time.
The young and the young-at-heart gathered at the main lawn of Tollygunge Club for Ballantine's Golf Retreat presents The Telegraph Tollygunge Club X-Mas Lunch to keep alive old traditions and make new ones. While masks and sanitisers were mandatory, the Yuletide spirit was also abundant as members and their guests gathered to celebrate Christmas with their loved ones.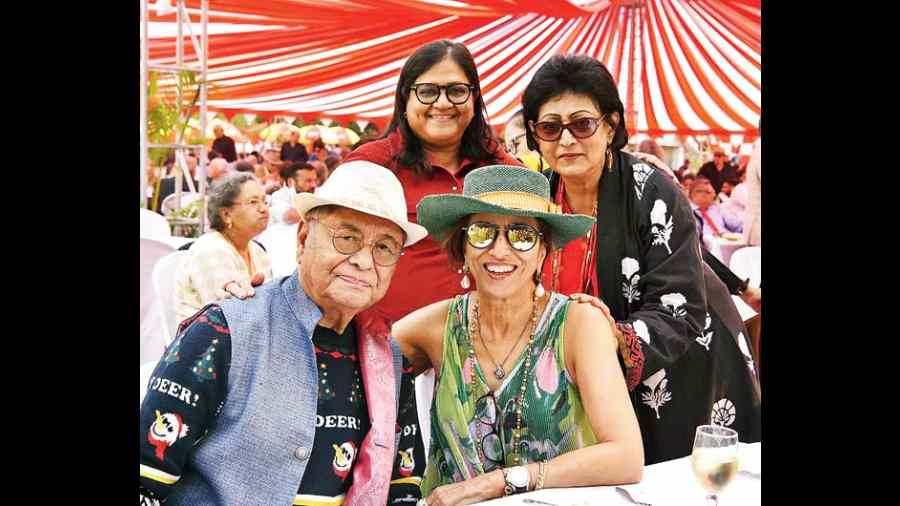 The Telegraph lens caught Shobhaa De with husband Dilip enjoying Christmas lunch at Tolly.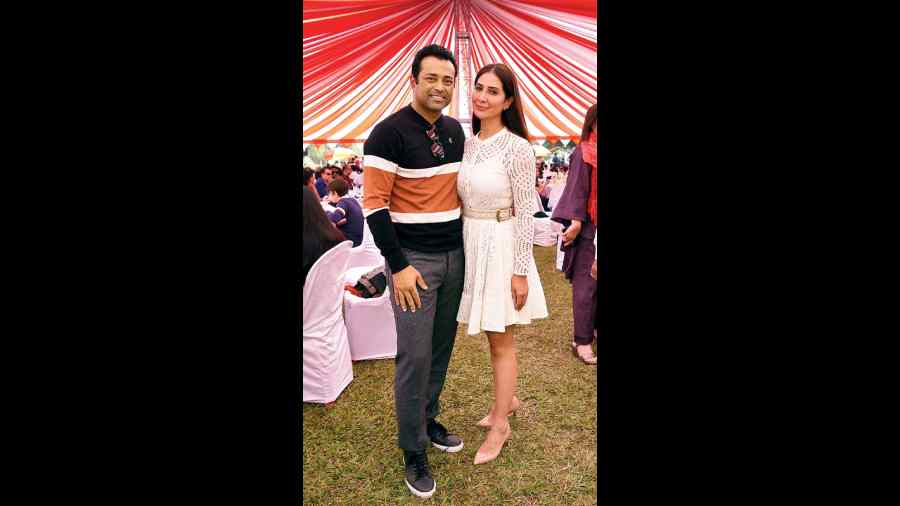 While we knew Leander Paes was in town from his Instagram post that showed him soaking up the Christmas spirit on Park Street a day before, we did not expect to run into him at Tolly. We spotted Leander with Kim Sharma as the couple enjoyed lunch at the club with their parents. We love how Kim kept it simple and stylish in this pretty white dress.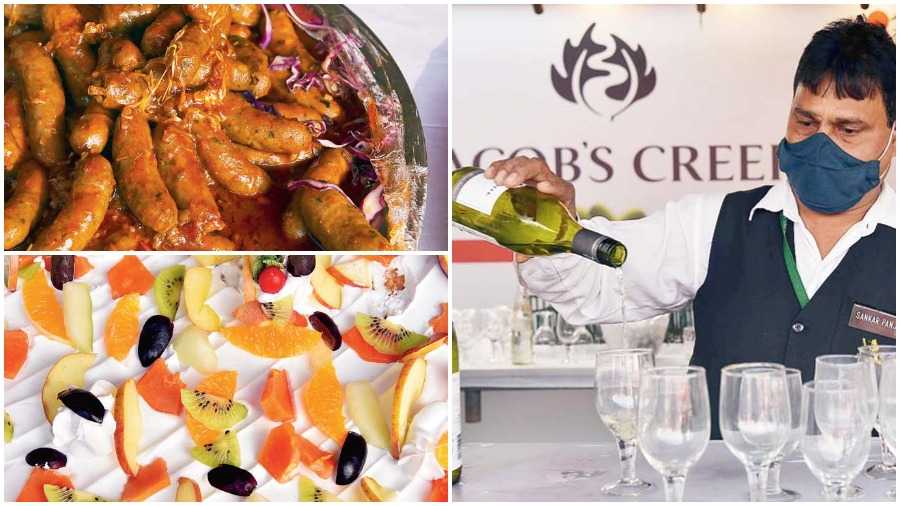 Guests enjoyed a traditional Christmas spread featuring a mix of vegetarian and non-vegetarian dishes spanning soups, cold cuts, salads, mains and desserts. There were dishes such as Spaghetti Aglio e Olio, Broccoli and Penne Pasta, Fish Fillets Baked in Parsley Garlic Butter and Lamb Cooked in Red Wine. The bar with its premium liquor also ensured guests were in their merry spirits.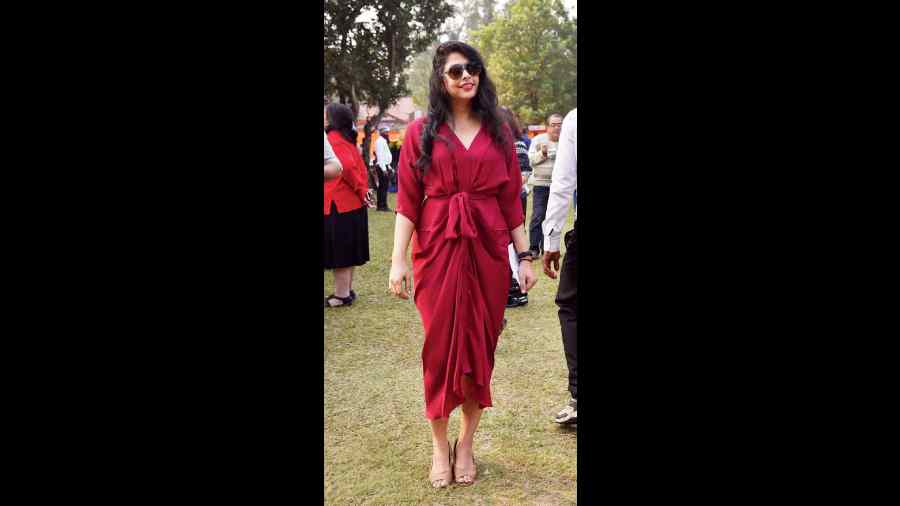 We spotted Meghna Nayak in this shirt-dress with drape detailing. Meghna, a fashion designer, called the dress "a chic and a very forgiving draped shirt-dress that references the drapes and folds of a sari, giving a gorgeous silhouette to any body type". About her Christmas afternoon at Tolly, the designer who owns the label LataSita said, "Tolly has always been nostalgia unlimited, and on no day is this more apparent than Christmas. Groovy tunes, family time in the winter sunshine, and all the food you can eat!"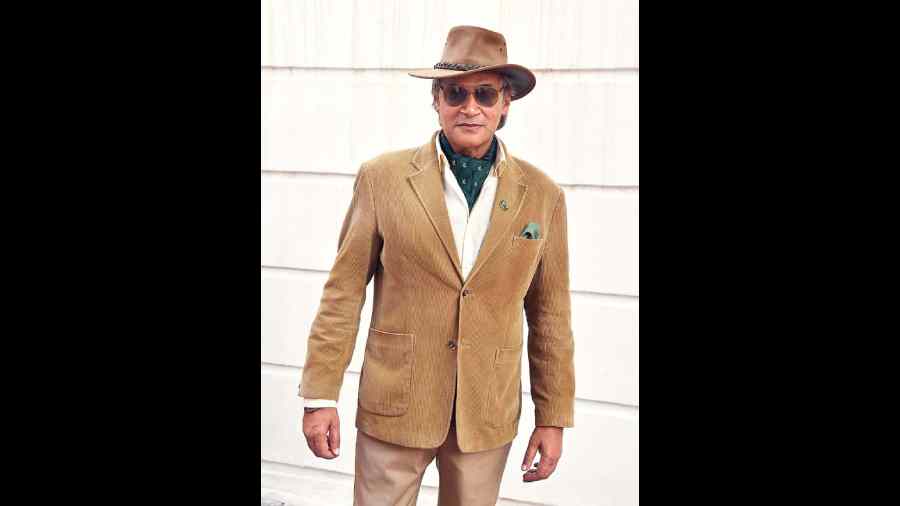 "The Christmas lunch is a defining event at Tolly and on this occasion, lived up to the members' expectations. It was all about delectable cuisine, unbeatable ambience, outstanding music, an upbeat mood and goodwill for all," said Anil Mukerji, managing member and CEO of the club.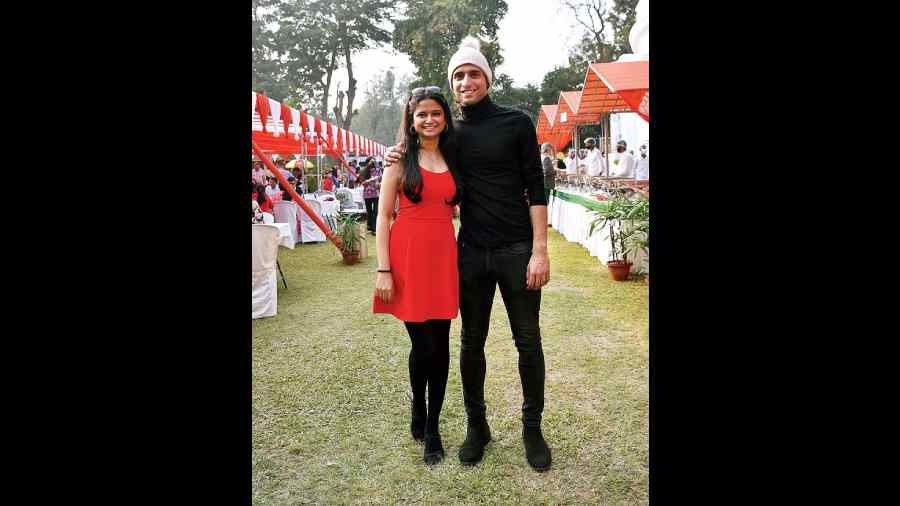 For Priyanjali Pal, a communication designer, coming to Tolly meant running into familiar faces, having a good time and enjoying the lunch spread, in company of her partner, Yohan Confectioner, a brand strategist.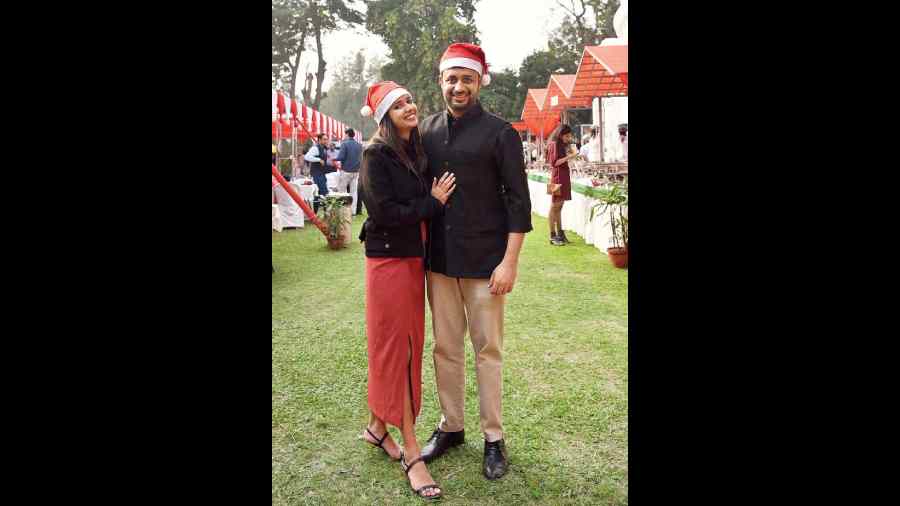 While we liked the Christmas hats, we also loved how it was all about keeping old traditions of spending Christmas afternoons at Tolly alive for entrepreneur Kunal Goel and sales professional Vidhi Agarwal, his wife.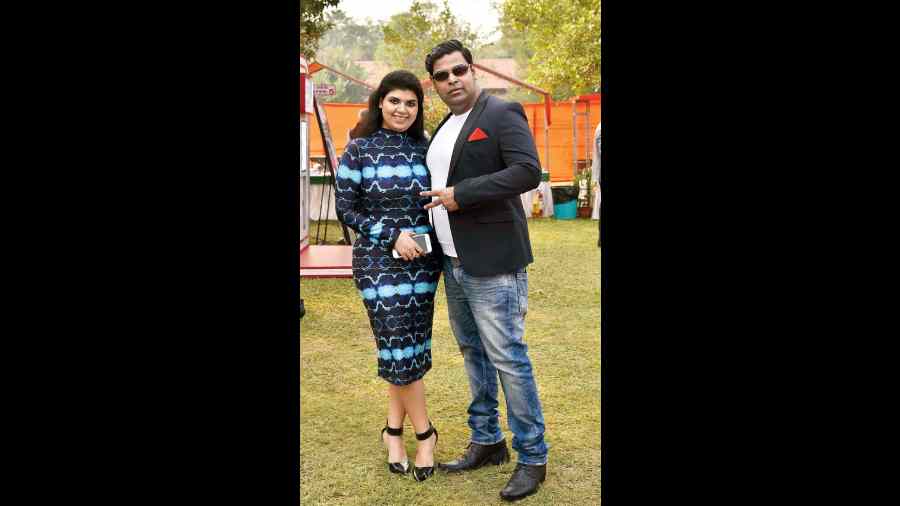 "It's a heritage event I look forward to every year. Christmas at Tolly Club is a conglomeration of awesome ambience, catching up with friends and my kind of food. The pork sausages and turkey roast were to die for," said Supratim Akaash Paul, a celebrity cosmetologist and dermatologist, who was with his wife Indrani.