Kalimpong Street Festival 2022
In pictures: The Kalimpong Street Festival, on till Sunday!
In or around Kalimpong? Drop into the Main Market for your share of food, fun and more at the street festival, on till May 22 from 6pm-9pm
By
Karo Christine Kumar
| Published 21.05.22, 01:47 PM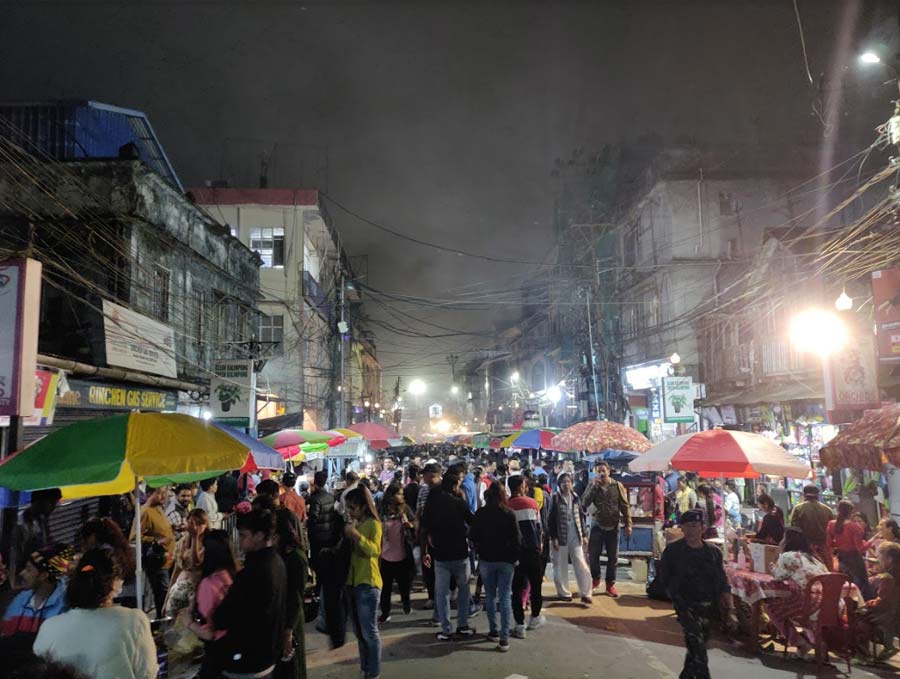 The Kalimpong Street Festival is on till May 22 (Sunday). Open from 6pm to 9pm, the Main Market in Kalimpong is taken over by around 137 stalls selling food and handicraft items. "The street festival is one part of the mega-event we have in mind. Our vision is to scale the festival into what the Hornbill Festival is for Nagaland, for example. Ethnic music, flower shows, trade and tourism, and even a lit fest are part of the plan," said Sandip C Jain, founder of the festival, and owner of Himalayan Times. As of now, the festival is a self-funded initiative with a no-profit motive by a few key faces of the city like Neerus Mukhia, Narendra Tamang, Vikas Pradhan, Suraj Mani Pradhan, Pranay Gurung and Sandip
Photos: Karo Christine Kumar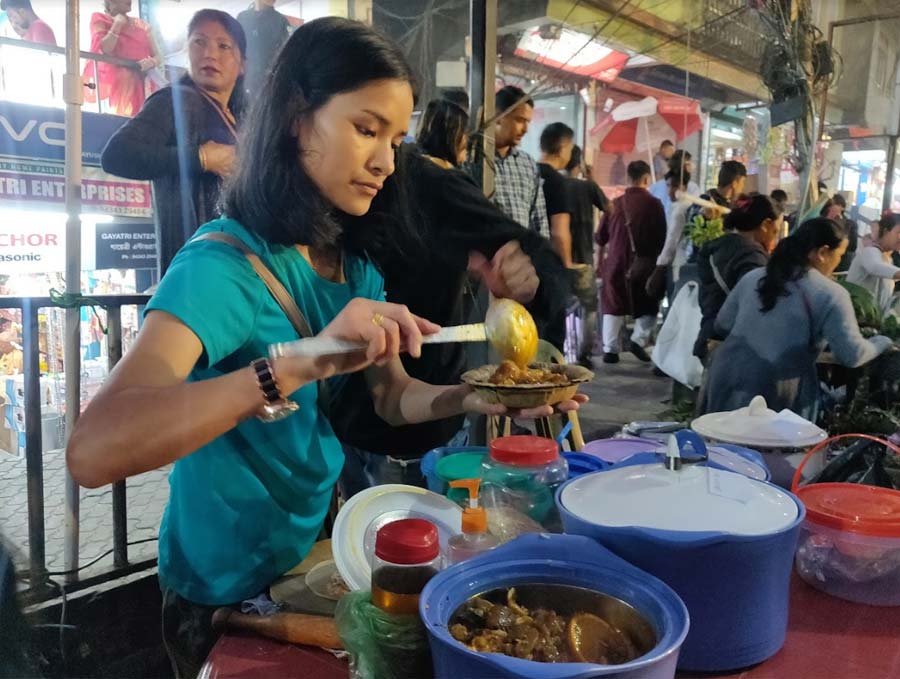 Buff khuta ko achar (buff leg pickle), Choila, a Newari dish, and Tibetan item Chicken cheese phaley were the top draws at this stall run by two siblings, who were taking part for the first time. "We are big foodies! Taking part in events like these is a form of entrepreneurship. Be it the Kalimpong Street Festival or Darjeeling's Gundri Bazar, we always try to participate," said Amina Bhujel and her brother Khentshen Ghising from Kalimpong's Dr BL Dixit Road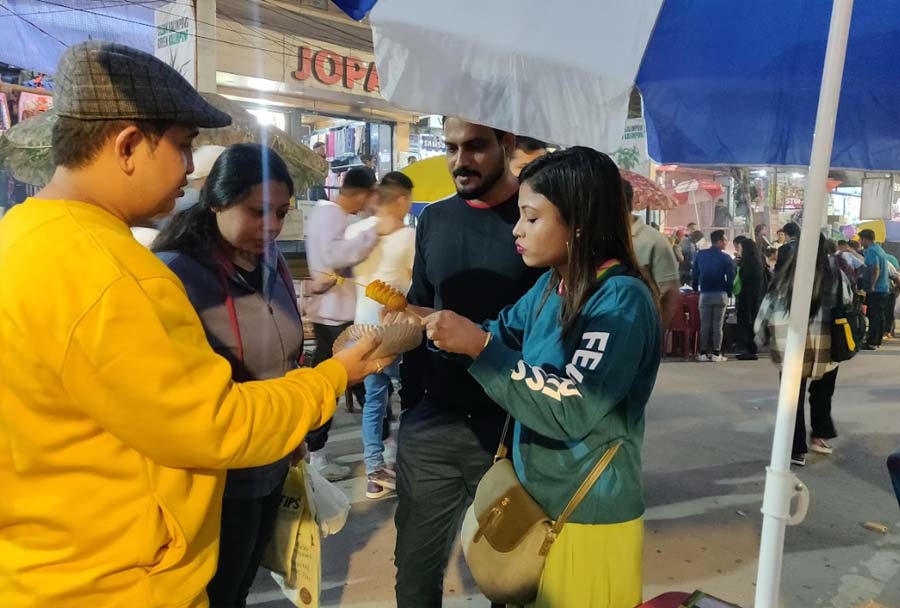 Tourists from Bengal were spotted enjoying the treats that the Kalimpong Street Festival had to offer. "We arrived in Kalimpong today and heard about the Street Festival, so we had to be here," said Aritrika Palta from Konnagar, tucking into a Potato Tornado. "It looks and tastes like a tornado, too!" she laughed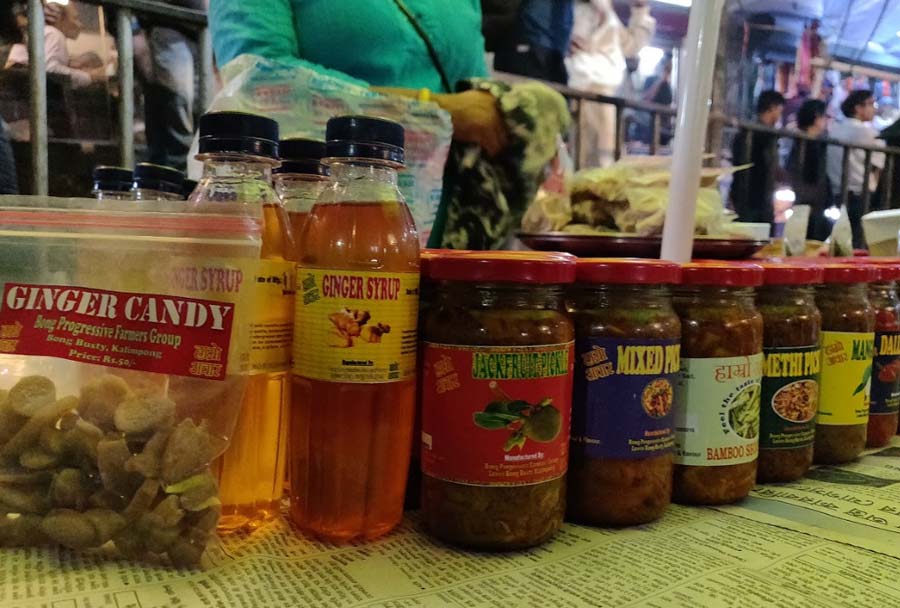 Co-operative society Hamro Pickle laid out jars filled with spicy pickles and sweet-savoury candies. Ginger Candy is a modern take on the plain ol' ginger that trekkers eat to stay warm. "There is a lot of ginger production in the hilly regions, so we thought of helping the farmers by using them in the form of this candy," said the brand's founder-chairman Hem Kumar Chettri. The other pop picks include pickles made from dalle chilli, oyster mushroom, local 'tree tomatoes' and bamboo shoot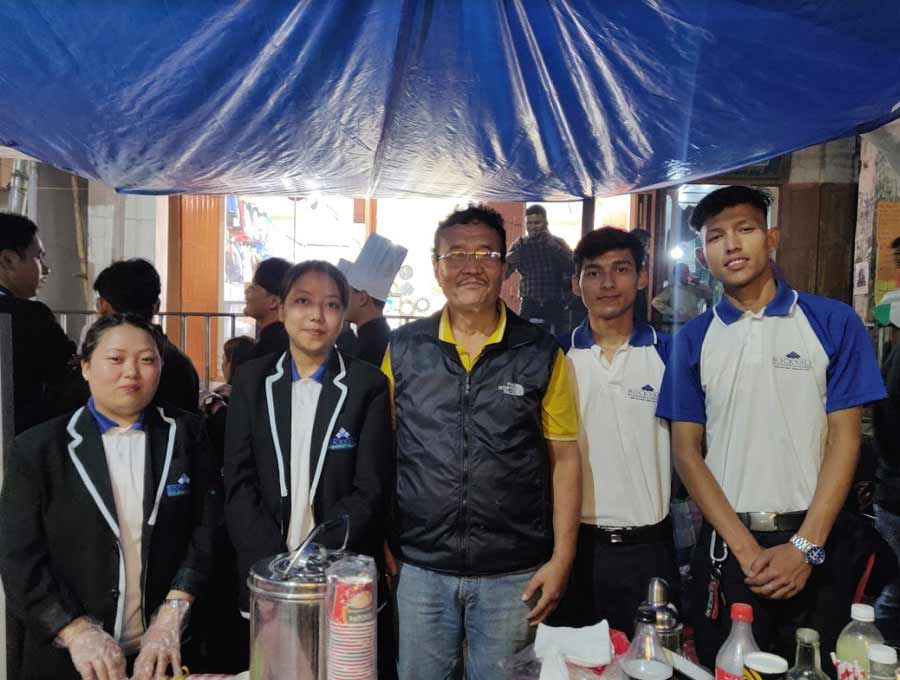 Students from the hospitality management section of Rockvale Management College were busy dishing out dishes they had prepared. "This is the first street food festival we are having after Covid in Kalimpong. Everything on the menu has been prepared by the students so it's like a hands-on experience and good exposure for them," said Arun Pradhan, college section administrator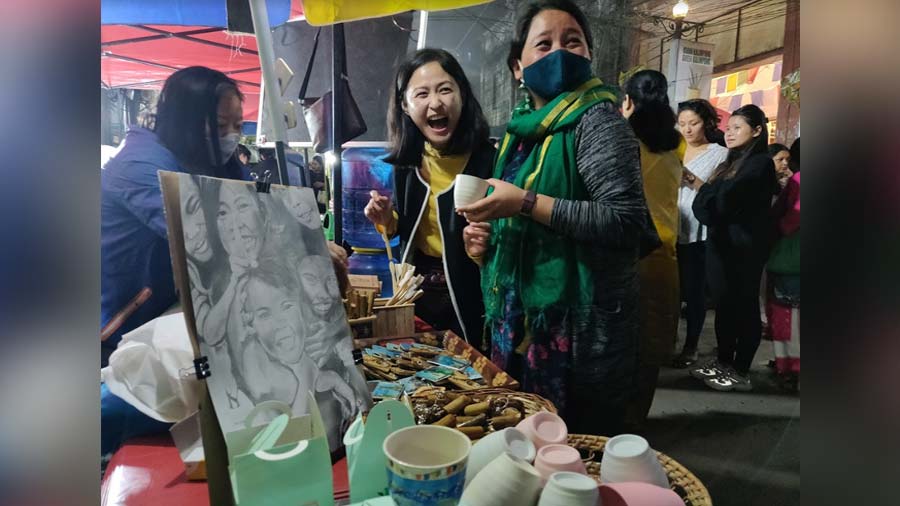 Keychains fashioned after Tongba, the millet-based local spirit, painted mugs by artist Tika Pradhan, bamboo pens and other local art and crafts were displayed at the Mayel Crafts stall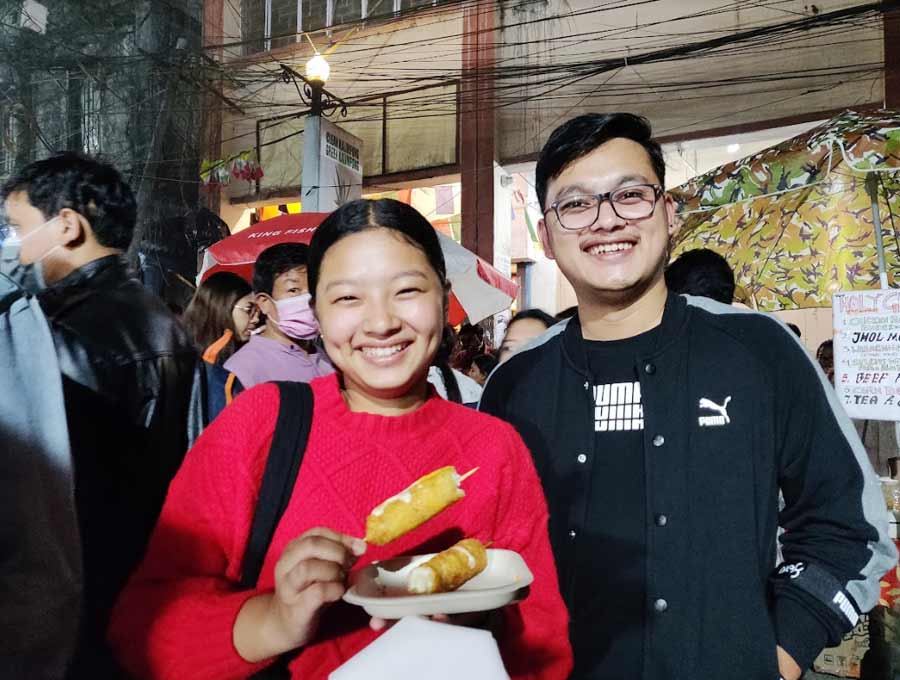 Korean Corn Dog , anyone? Siblings Pelzum, 17 and Palzor Bhutia, 24, were all smiles, especially Pelzum who loves Korean food and is a K-drama fan. " Lee Jong-suk is my favourite actor," she giggled. Her brother Palzor, who is pursuing his Masters in Santiniketan, was visiting his hometown for the summer vacation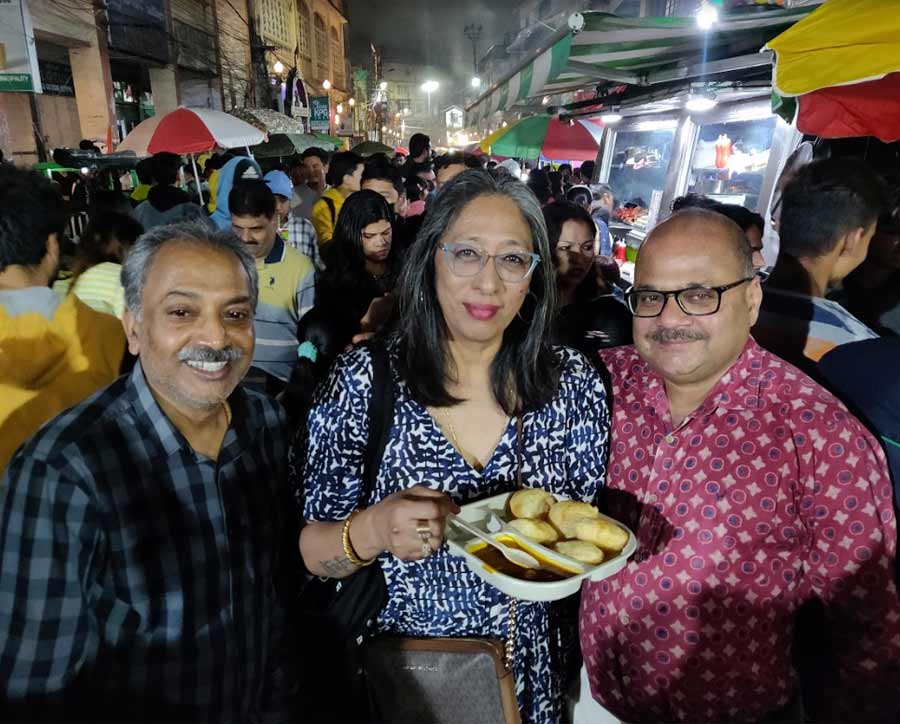 Kolkata's Doma Wang, the lady behind The Blue Poppy, was back in her hometown Kalimpong as chief guest on the opening night of the festival. "I am so happy to see the fabulous response to the second edition of Kalimpong Street Festival. I would love to see the youngsters who have set up food stalls, pursuing their culinary interests," she said between bites with school friends from Kalimpong. Wang ranked #19 on Culinary Culture's list of #India'sTop30Chefs 2022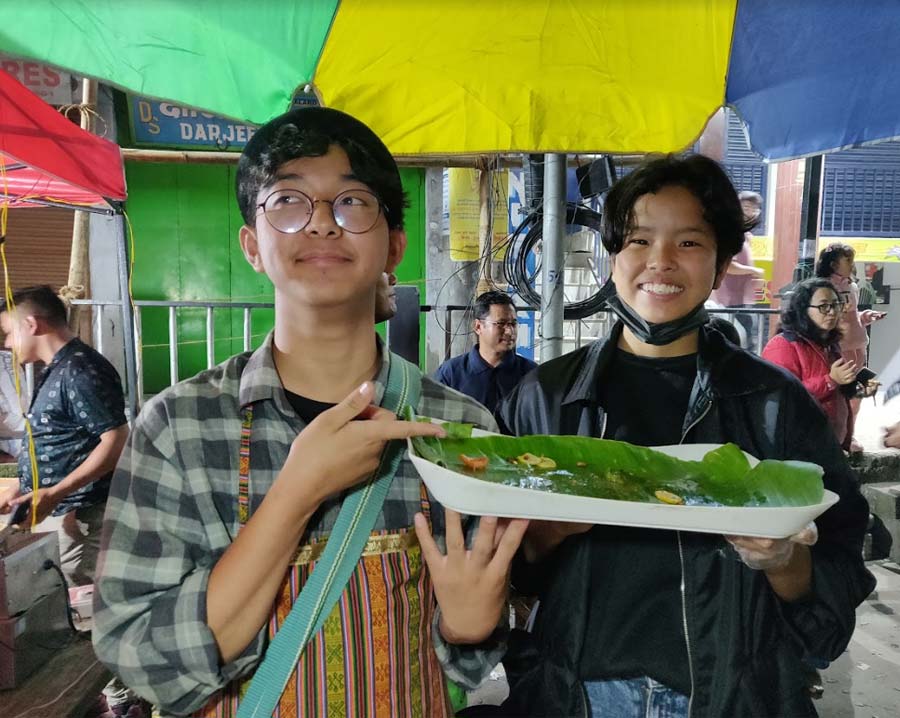 Sold out! The 'Mayaland' food stall by siblings and students Lawrence and Numa, serving pork belly and siu mai was sold out halfway into the festival. "We had participated in 2019 for the first edition of the festival. This time, the response is even better," said Numa, a Class X student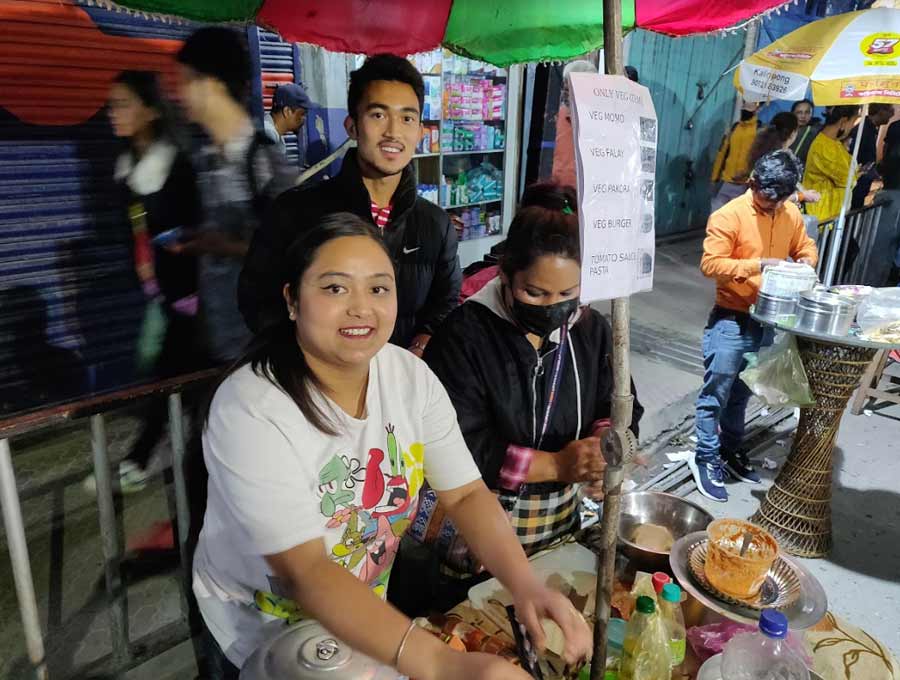 Roshni and Roshan Khawaz were one of the few stalls selling veg-only items. "As this is the town area, there are many residents who are not Nepali so we thought of serving veg-only items to tap into that segment," said Roshan, with sister Roshni. Their mother has a momo stall in Siliguri, Roshni works in a bakery in Kalimpong and Roshan works in a store in the Kalimpong Main Market. Now that's a foodie family!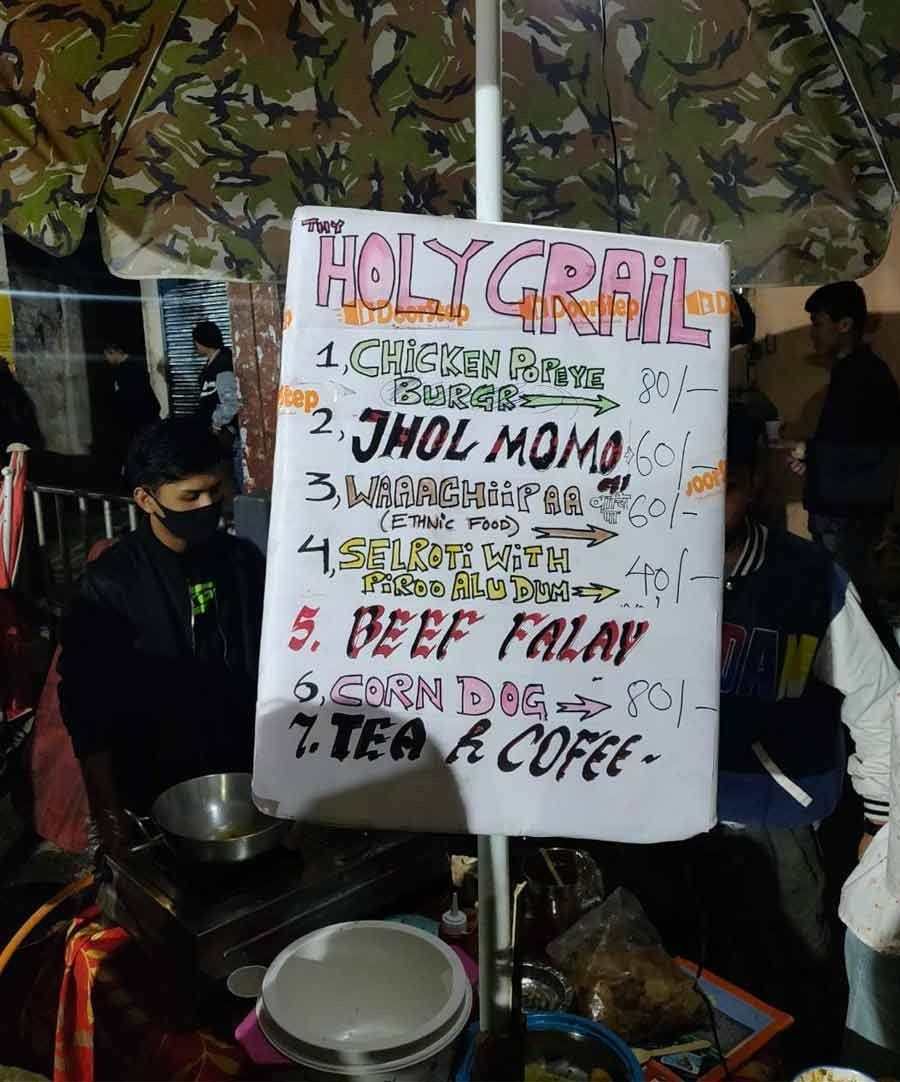 The 'Holy Grail' of all menus?