Cycling
In pictures: A pedalling adventure through New Town and Rajarhat
Cyclists on a morning ride in this area have many a scenic view and photo-op to explore
By
Vedant Karia
| Published 02.02.22, 06:25 PM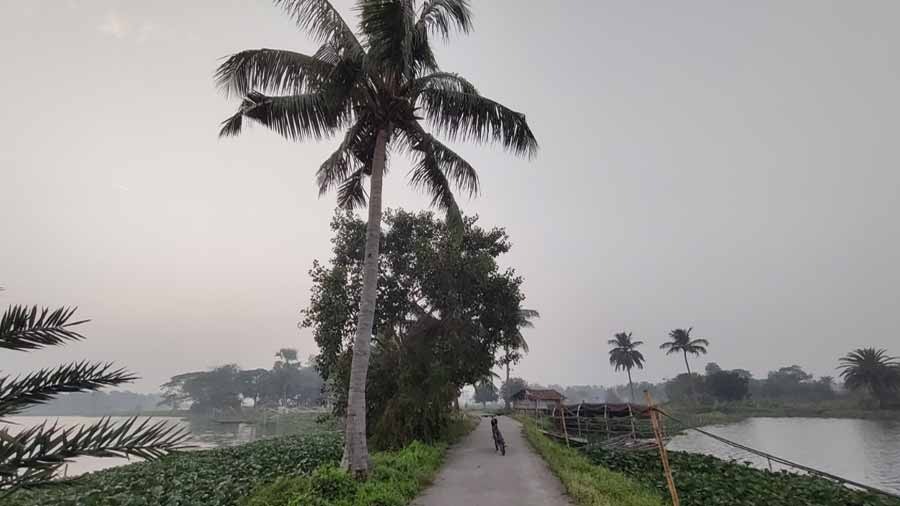 In little pockets of greenery, like this stretch of the Rajarhat Wetlands, a little ahead of Sector V, the air feels purer than the city
Photos: Vedant Karia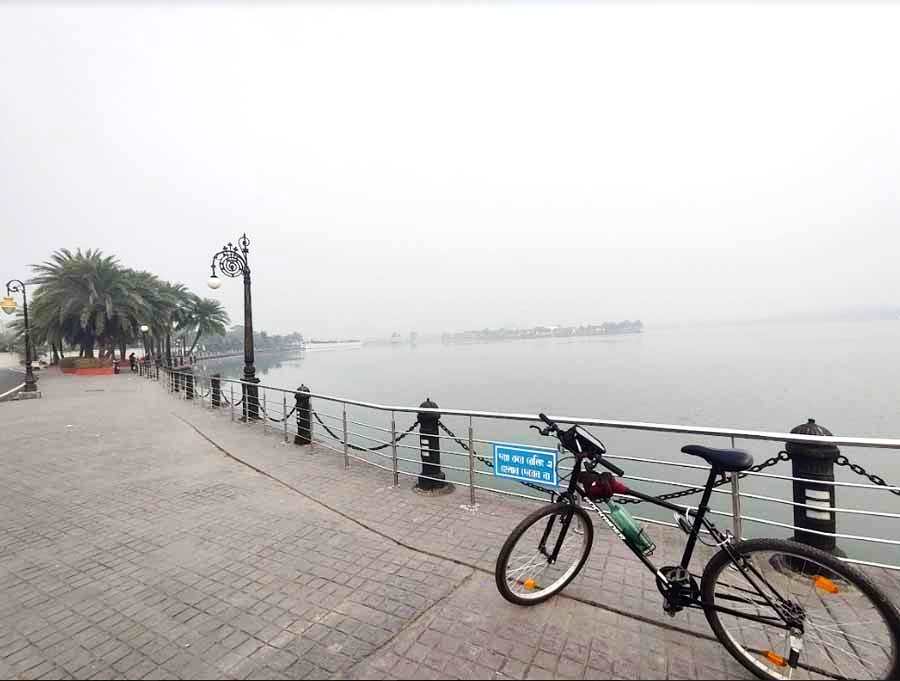 New Town's Eco Park is a haven for cyclists, courtesy its tree-lined smooth lanes. A picturesque stop along the park is by the beautiful pond. A cuppa from nearby Cafe Ekante is the perfect accompaniment for a short break to enjoy the cool morning breeze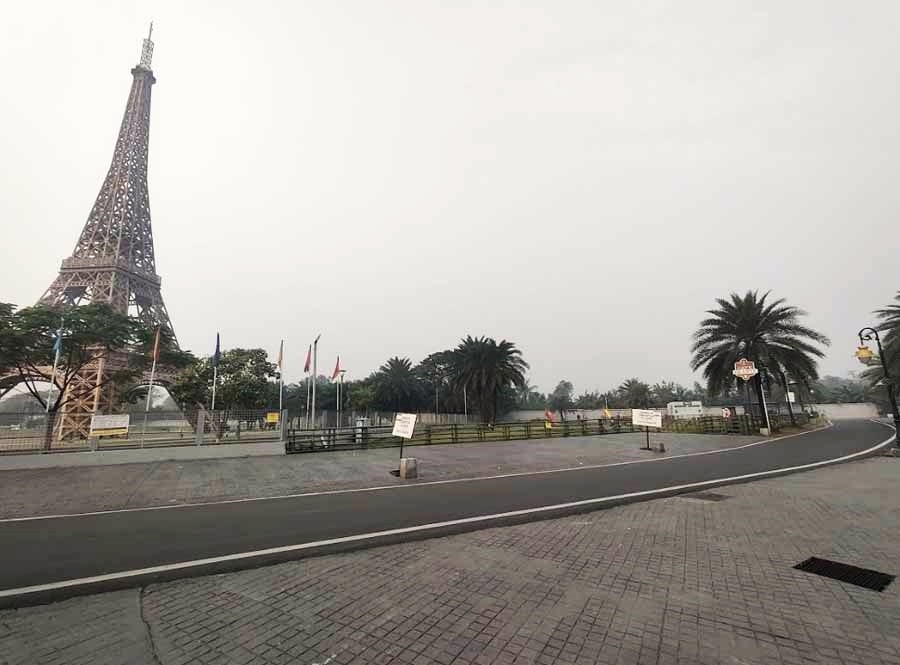 The cycling lane running along the periphery of the park is non-ticketed and a great route for beginners who do not wish to navigate traffic and bumpy trails. The Eiffel Tower installation is a popular photo-op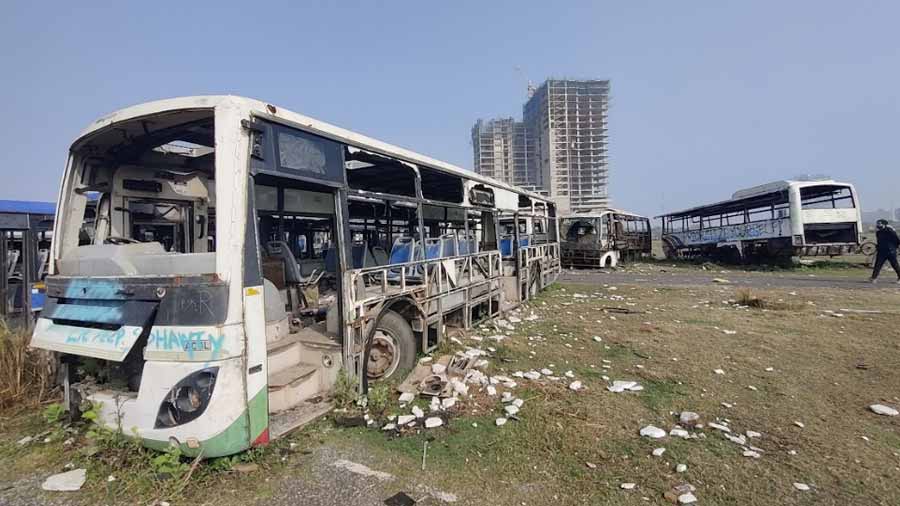 On the way from Eco Park to Biswa Bangla Gate, alongside a lane past The Westin Hotel is what is popularly known as the 'Bus Graveyard'. Far removed from the soothing scenes along Eco Park, this field of abandoned buses makes a gritty picture. It is an interesting spot to visit nonetheless, and with its creative graffiti and creeper-covered discarded vehicles, it looks like the setting of a grungy music video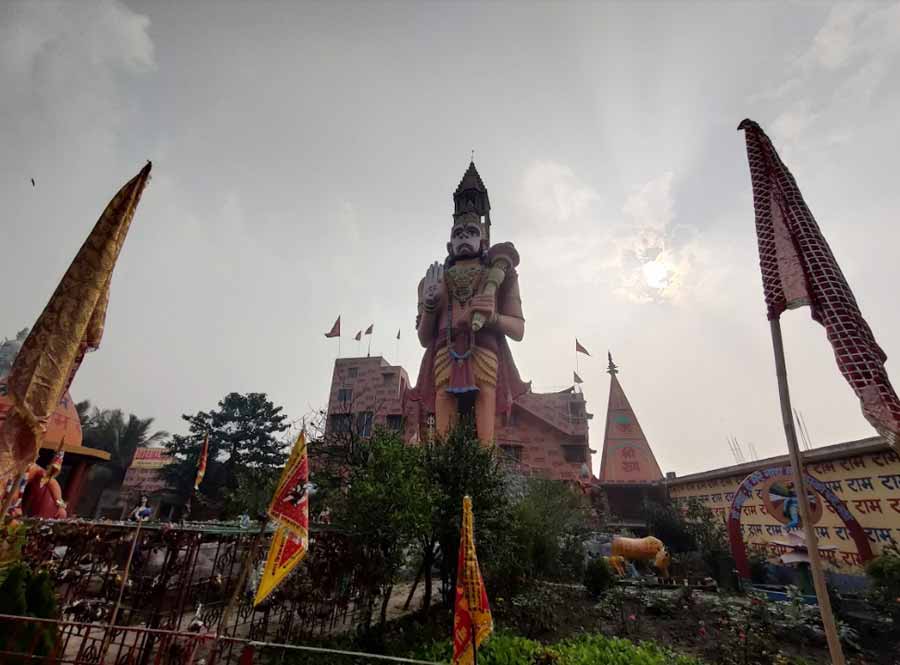 On the other side of Eco Park is the Shree Ram Mandir. This temple was initially established underground when the area was still under development. After repeated floods ravaged the temple site, a replica was created on higher ground. The premises boasts of a massive Hanuman statue that can be seen from afar as you pedal along.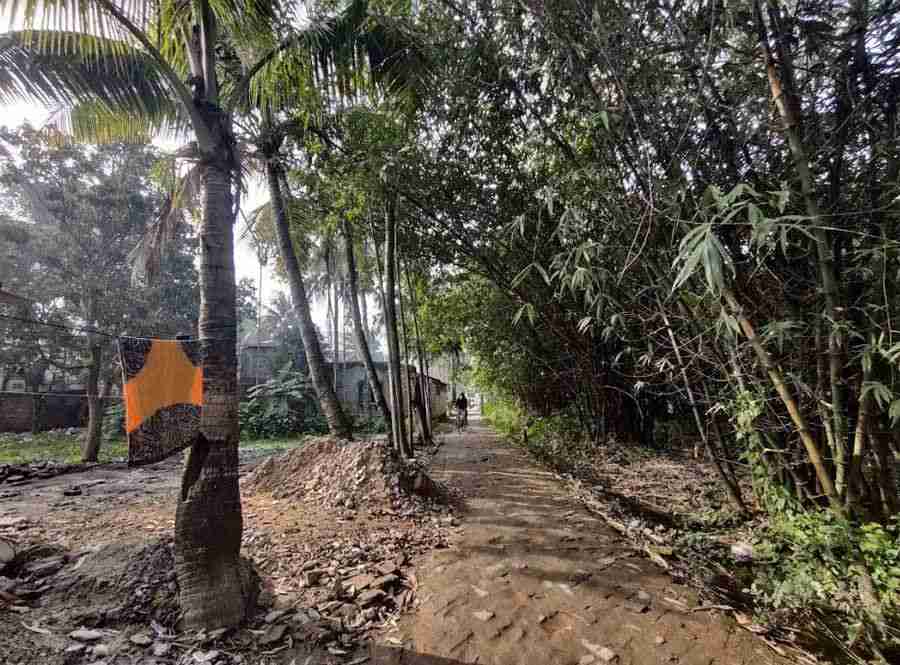 A tiny lane behind the bustling Rajarhat Chowmatha lets one experience the intimacy of rural life tucked within the metropolis, where narrow brick-laid paths are lined by bamboo and palms and one can hear muffled notes of Bengali music.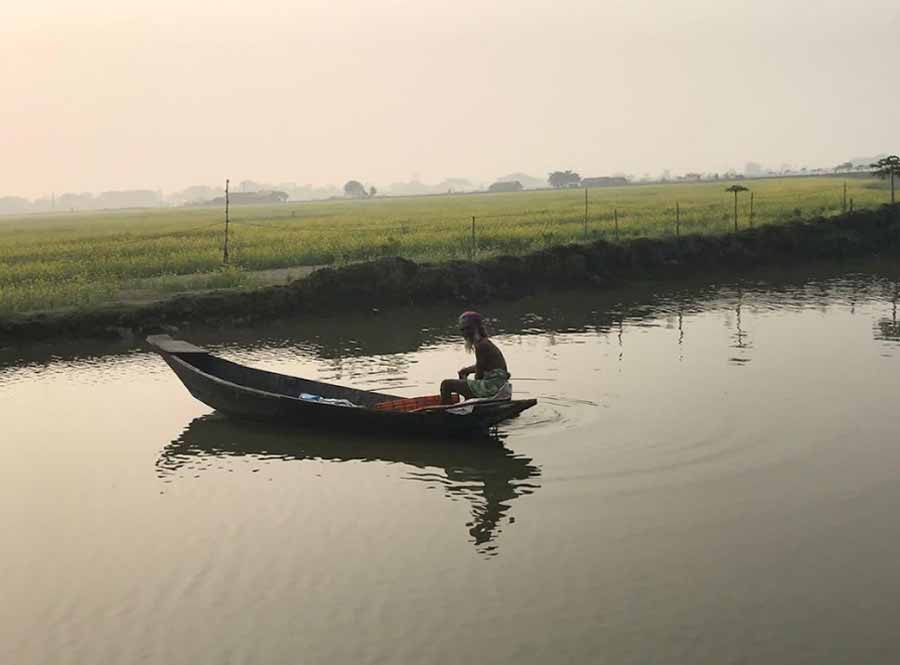 Progressing beyond Hatisala, one approaches the scenic 'neem trail'. The vibrant mustard fields that extend beyond tiny ponds and creeks have become a popular spot for 'DDLJ'-esq photoshoots.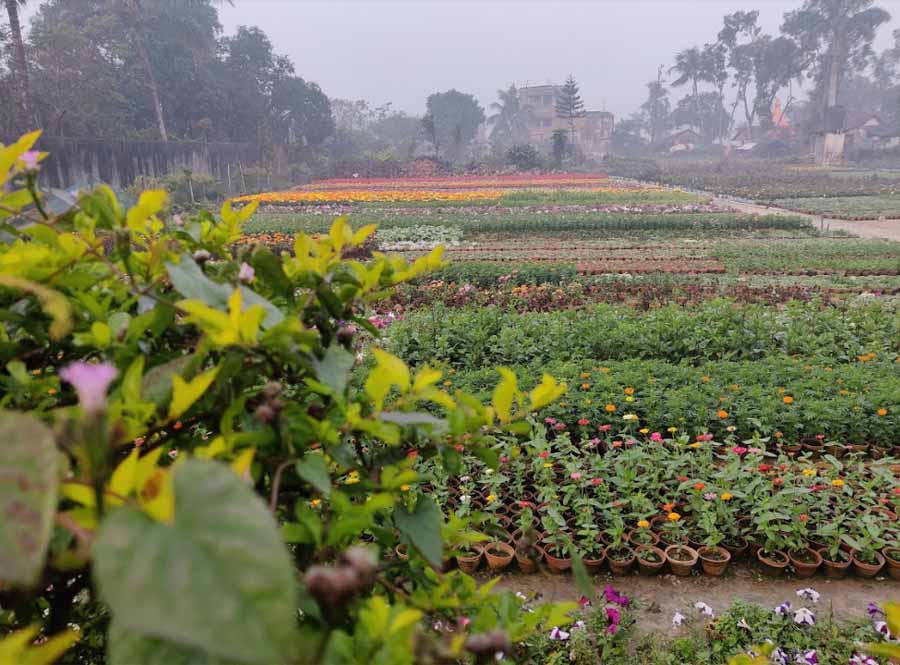 Lauhati is not just the location of weekend retreat Vedic Village, but a beautiful area to cycle through. On entering Shikharpur, one is greeted by a sea of colourful blooms that look pretty as a picture in the multiple nurseries that dot the area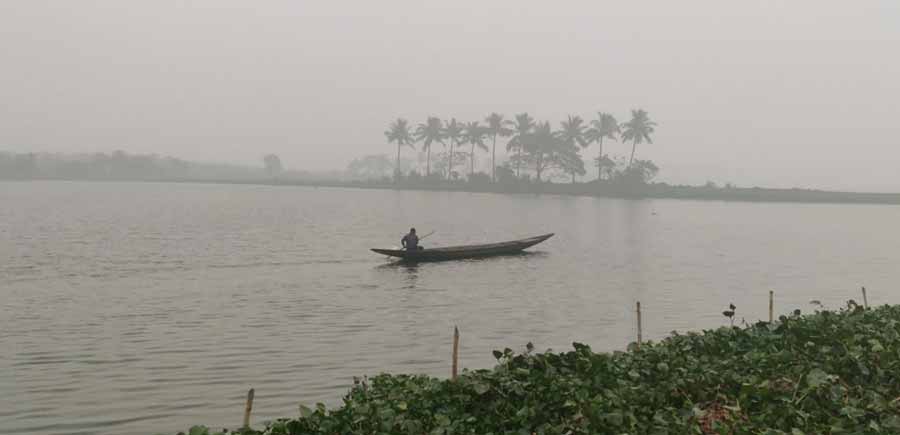 The Rajarhat Wetlands are far removed from the nearby bustle and stretch out like a series of snapshots of typically rural settings. Dinghies bob on water bodies. Paddy fields, wildflowers and vegetable farms stretch out on either side of the narrow path, and time seems to slow down while cycling here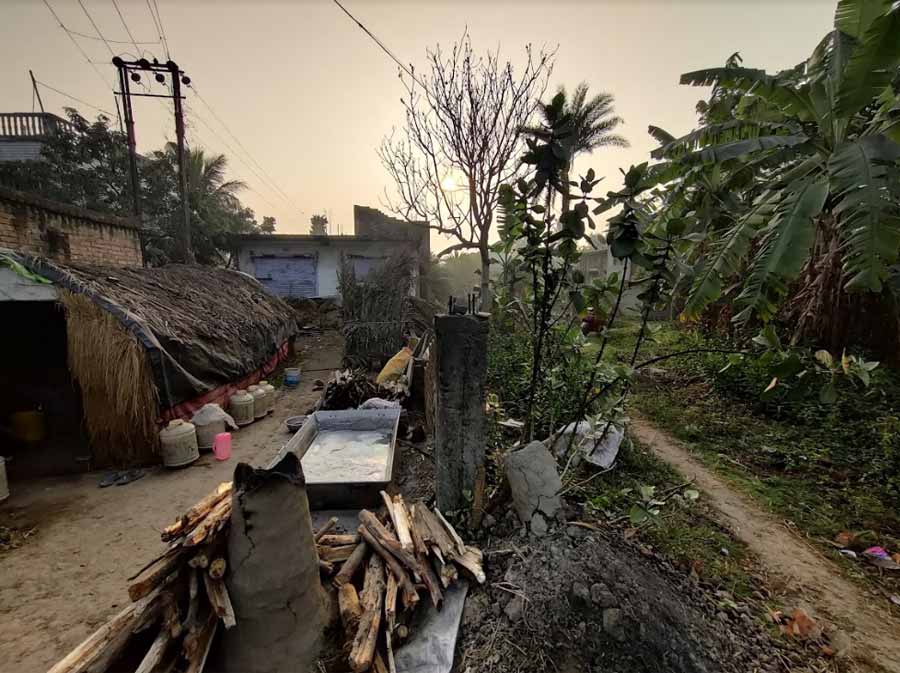 Bantala is a prominent connector between the Wetlands and Biswa Bangla Gate. As you pedal through this stretch, you will notice vats of boiling khejur rosh, as nolen gur is prepared in the backyard of every other home in winter. The residents are kind enough to give you a taste if you ask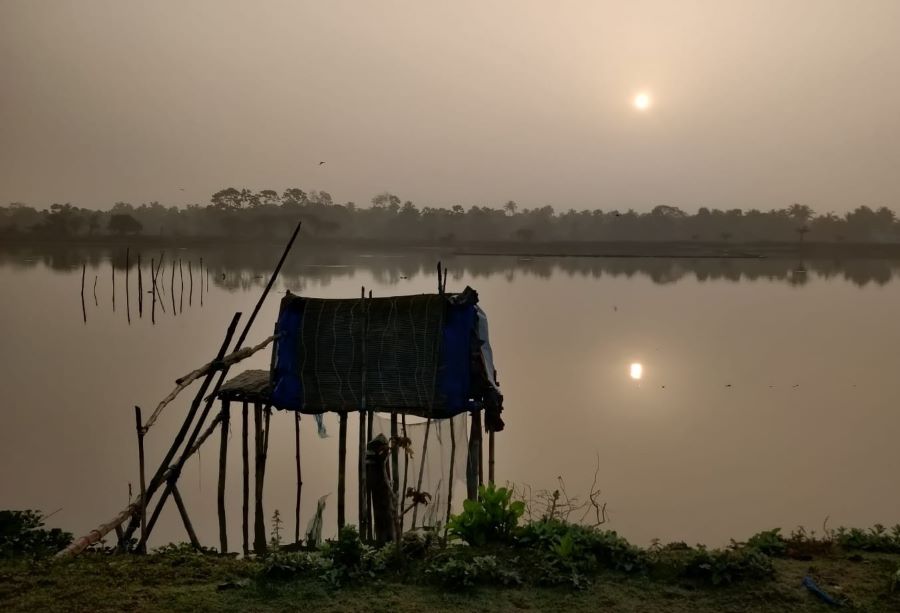 The route to Kharibari from Rajarhat Chowmatha is a beautiful traffic-free stretch — especially in the mornings — to pedal through. A detour to Koipul View Point is highly recommended for the view of a glorious sunrise, and the milk-rich tea from any local dhaba on the highway is a must-have