After rocking cities like Delhi, Bombay and Gurgoan, Raasta, the Caribbean Lounge, a brainchild and passion project of Rahul Kundan and Joy Singh, that opened its first outlet in 2012 at Haus Khas in Delhi, has now made its way to Kolkata on Park Street. "After spreading love and good vibes for almost a decade in the north and six years in the west, Raasta is now finally set to spread some love in the east in Kolkata. We are here to give you an experience unlike any other with our Caribbean cuisine, delectable cocktails and amazing gigs. Hope you welcome us with open arms," said Joy Singh, co-founder, Raasta.
Housed in Celica Park, the 9,000sq ft outlet spread across two floors has a typical laid-back Caribbean vibe. The interiors capture a rustic, tropical vibe that blends well with earthy patterns, elements and the signature Raasta colours — red, yellow and green.The lounge pays tribute to the legendary Bob Marley who made Rastafarian culture a part of the mainstream music scene.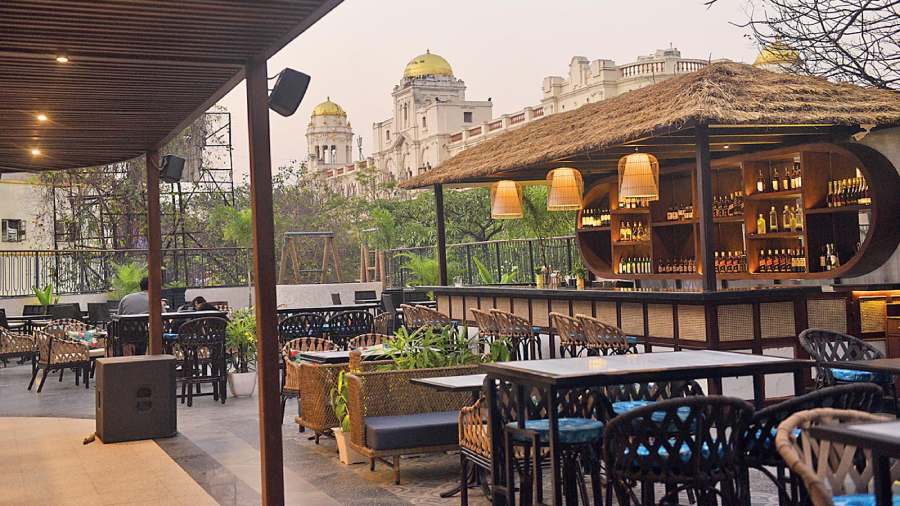 Raasta has an alfresco space that overlooks a busy Park Street. This 150-seater space also houses a 22ft bar with thatched roof that lends the perfect beach vibe. Stay tuned for upcoming karaoke, ladies' night and other fun activities.
The sip and bite menu is varied with a focus on Caribbean cuisine. "Spicy, tangy, orangey and coconut flavours are common in our menu," added Anil Bangwal, corporate chef of Raasta and Yeti.
What: Raasta
Where: 24 Park Street, 1st floor, Annexe Building, Celica Park
When: Opens on February 12
Timings: Noon to 11pm
Meal for two: Rs 2,500 with alcohol. Shisha starts at Rs 699 onwards
Fun fact: Raasta has an old association with Udyan Sagar aka Nucleya. The artist who did the first gig of Raasta Delhi and launched the brand in 2012 is now associated as a partner. "Raasta has played a significant role in shaping the music culture in Mumbai and Delhi, by championing alternative artists and music, and by providing unparalleled experiences to their patrons. I remember, back in the day I would play tons of gigs in Delhi every other day and it was mostly unpredictable, but when I played at Raasta, a great show was guaranteed! It felt right to join forces with them and work with them to spread the Raasta love to more and more cities, and what better place to start than Kolkata?!" said Nucleya.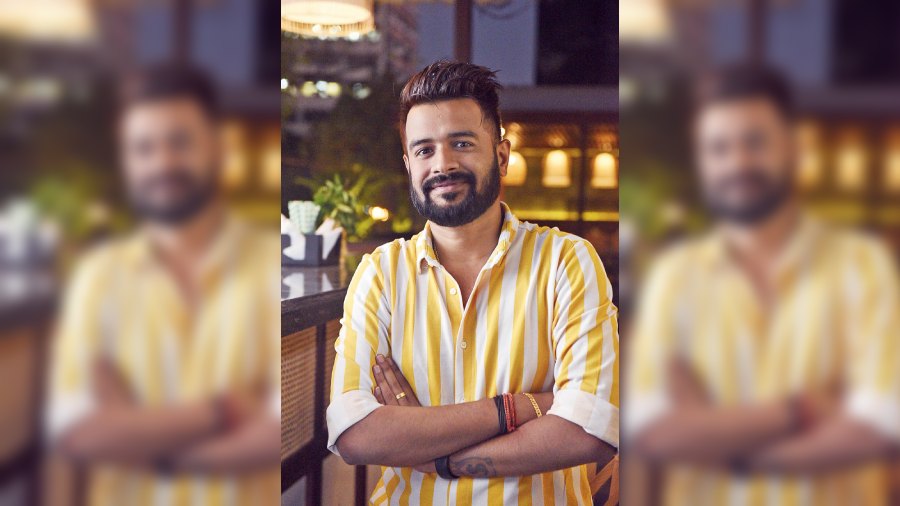 Raasta encourages the tenets of simplicity, love and freedom and we want people to come here and enjoy freestyle. It's a place for all
Praveen Jaiswal, local franchise owner
Here's what we loved...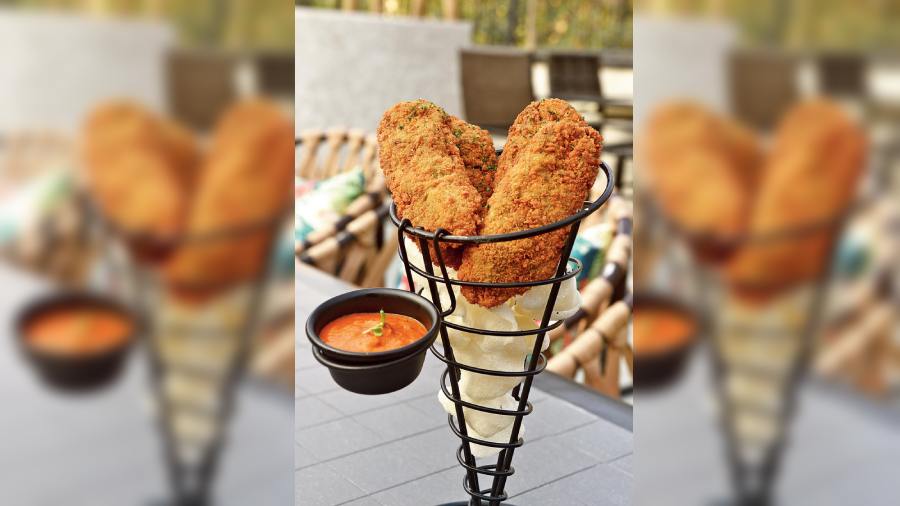 Caribbean Chicken Strips: Almost like the Bengali chicken cutlet, this one has tender chicken strips marinated with chef's special spices, dusted with panko crumbs and deep-fried.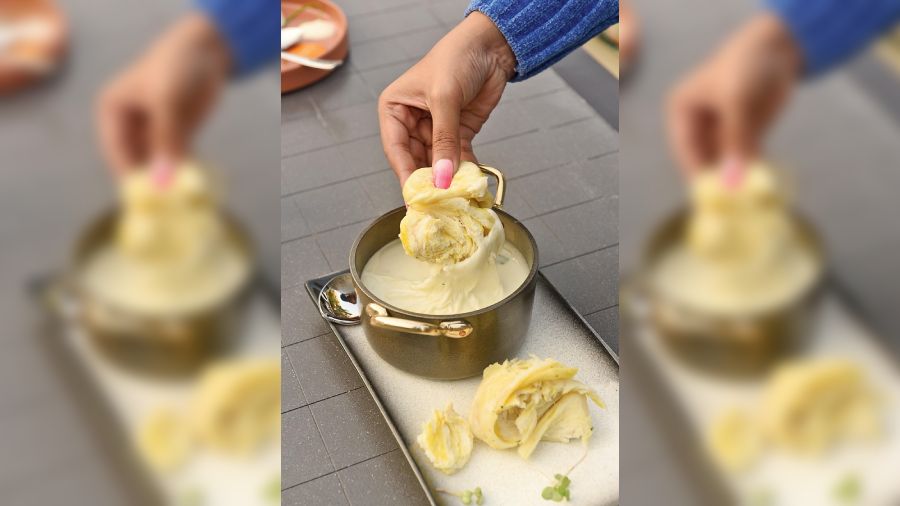 Chicken Datshi: Dig into this classic Bhutanese dish loaded with chicken and cheese (Datshi) with vegetarian and non-vegetarian options. Relish this with Ting Momos, a kind of steamed bun made with flour.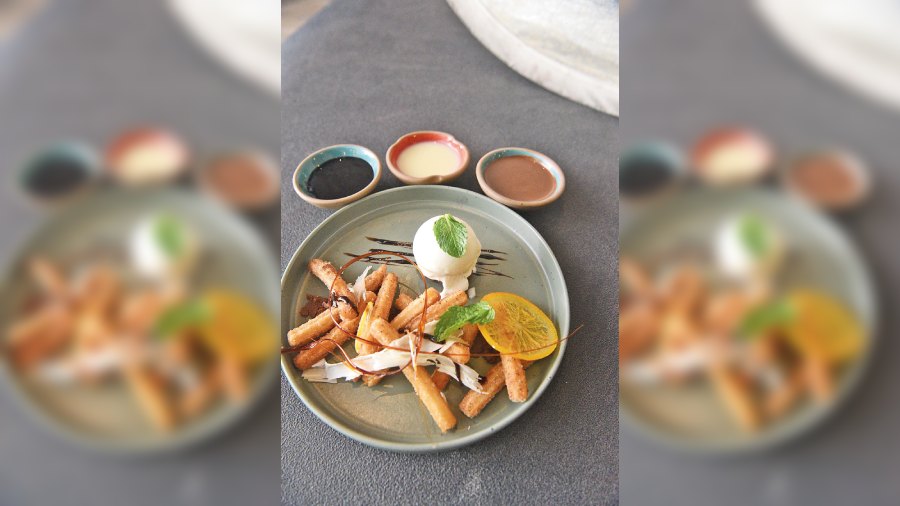 Churros: Bite into the finger-sized churros which are served with a dollop of vanilla ice cream and Nutella sauce, white chocolate and dark chocolate ganache dips!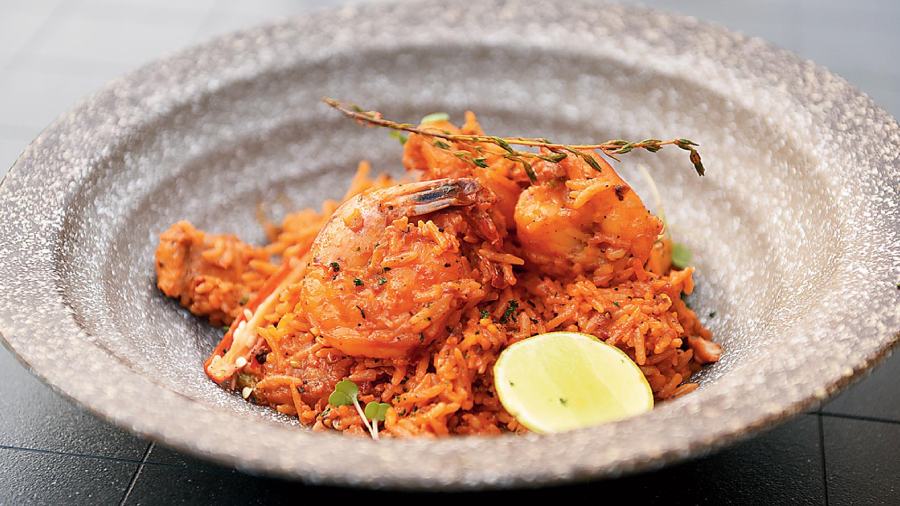 Prawn Jambalaya: A clear fave on the menu, this meal has buttery rice cooked with Caribbean spices in a pomodoro gravy with veggies and prawns. Vegetarian and chicken options are also available. Squeeze that lemon for best results!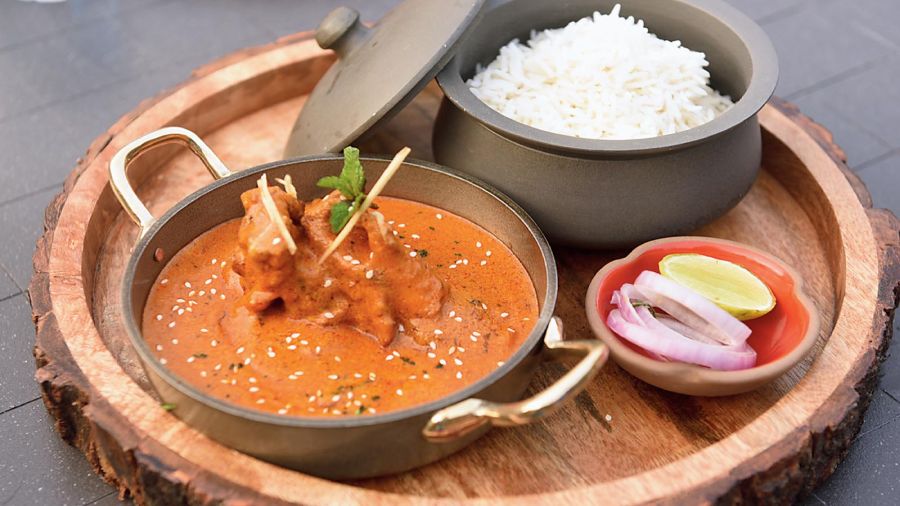 Sesame Meat Curry: Filled with robust and earthy flavours, this desi mutton main course is cooked with hand-pounded masalas and sesame and served with steamed rice.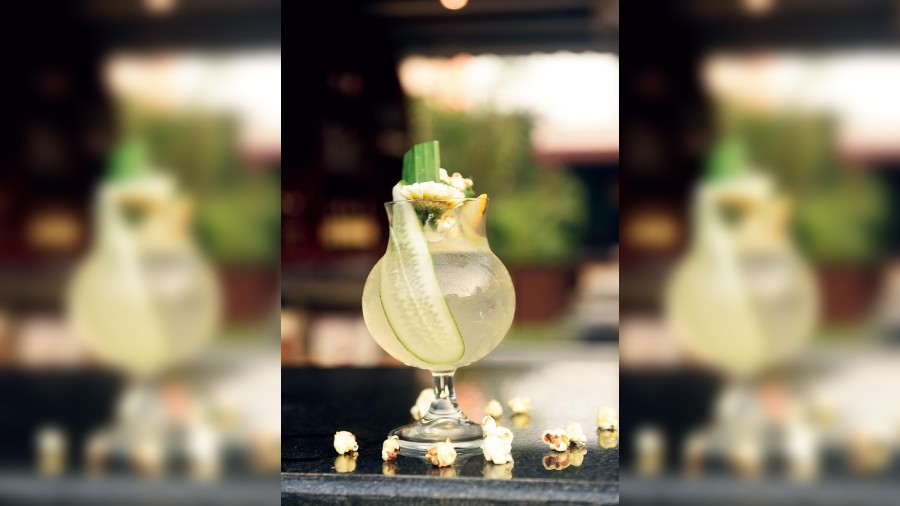 Not So Collins: An ideal sundowner drink, this one is a classic Tom Collins with a twist of popcorn. Smooth and refreshing, one can have quite a few of this.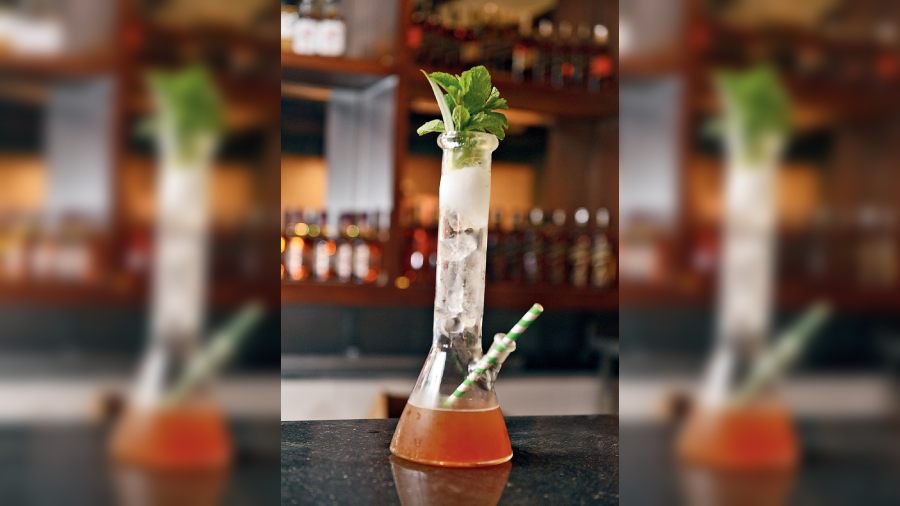 Fog Cutter: Feel the Caribbean vibes by sipping on Fog Cutter, a signature Raasta speciality served in a bong. This one has the strong punch of gin, tequila, white rum, Martini Bianco, Jager, Orgeat syrup and orange juice.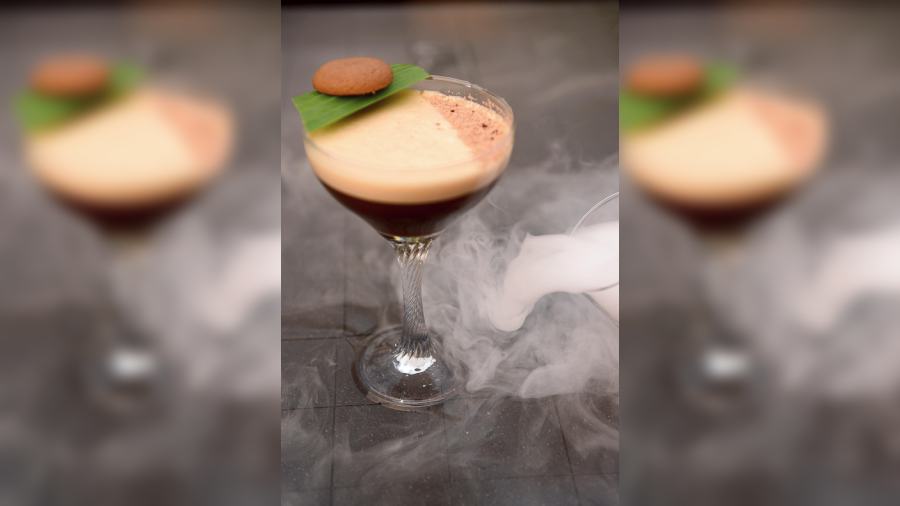 Espresso Martini: In the mood for some yummy cocktails? This beauty with a fine concoction of vodka, espresso, Kahlua and Orgeat syrup is served with a choco-filled cookie!
Pictures: Rashbehari Das