At Ahiritola's Rajesh Litti Chokha aur Gulabi chai (popularly known as Bhootnath Litti Chokha), the store owner hardly has time to exchange pleasantries with his regulars. The shop, located between Nimtala ghat and Ahiritola ghat, almost never runs out of customers and there are days when the staff don't have an idle moment.
At this north Kolkata stretch, the comforting litti chokha is the most popular year-round street-food pick, even with the ever-dependable kochuri-torkari and ghugni just a stone's throw away. This begs the question: How has this humble shop and this Bihari staple sustained generations of a family in Kolkata?
The shop is currently run by Rajesh Shaw, a third-generation owner, whose family ardently worships Lord Bhootnath. An extensive puja is performed before the shop opens every morning at 10.30am (and stays open till midnight).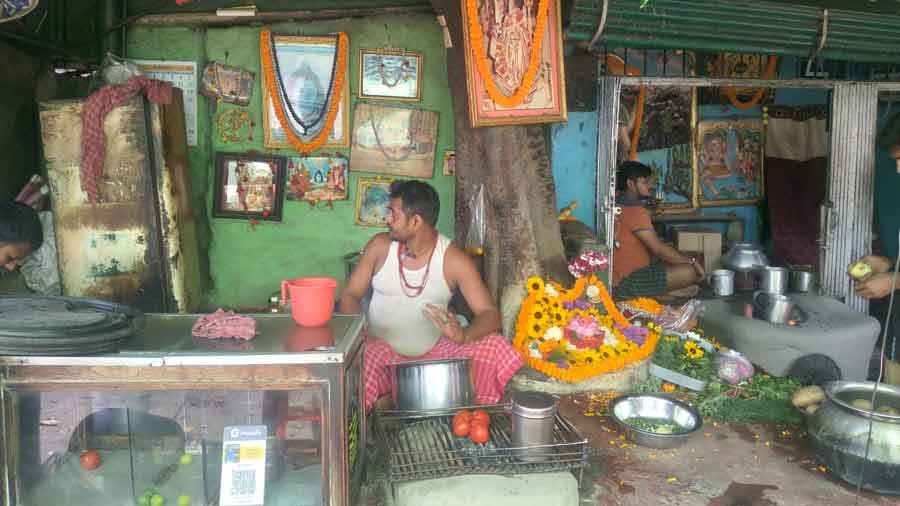 The sales from the shop supports a 50-member family, says the owner
Photos by Barnini Maitra Charaborty
The USP of this shop's litti chokha could be its recipe. The littis are made of atta and served on sal-leaf plates. They are stuffed with a filling of sattu and masalas, and then baked over coals before being dipped in pure desi ghee. The littis here, surprisingly, also have raisins in its filling, which pack a subtle sweetness. The one-of-a-kind smokiness comes from the chulha or the coal oven, which gives the littis their char-grilled finish.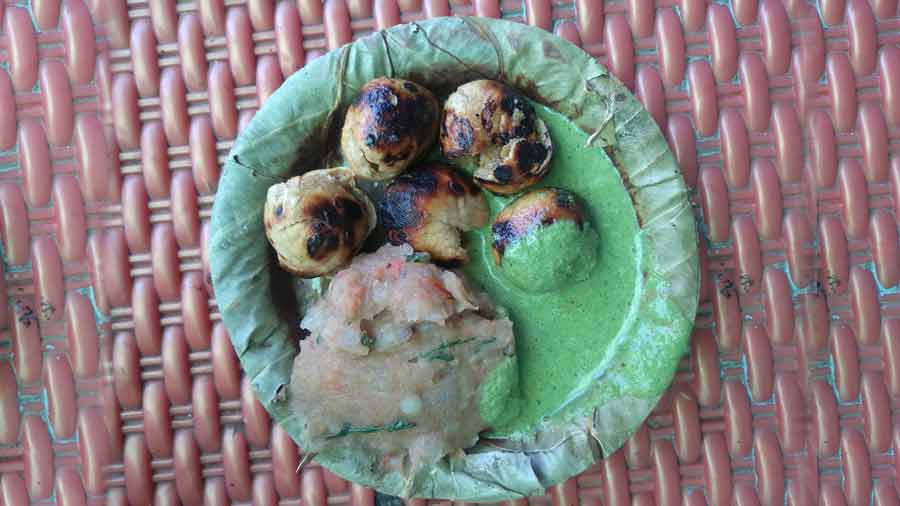 The litti chokha is served with a flavourful coriander chutney
The small littis are accompanied with a delicious aloo chokha, made with potatoes, char-grilled tomatoes, coriander leaves and a pinch of masalas. 
The whole mixture is then mashed with a wooden ladle. The littis are served with the chokha and a green chutney made of coriander, mustard etc. There's an undeniable rusticity in this dish that costs Rs 40 a plate. It may not be priced as modestly as other street foods, but the taste is worth every penny.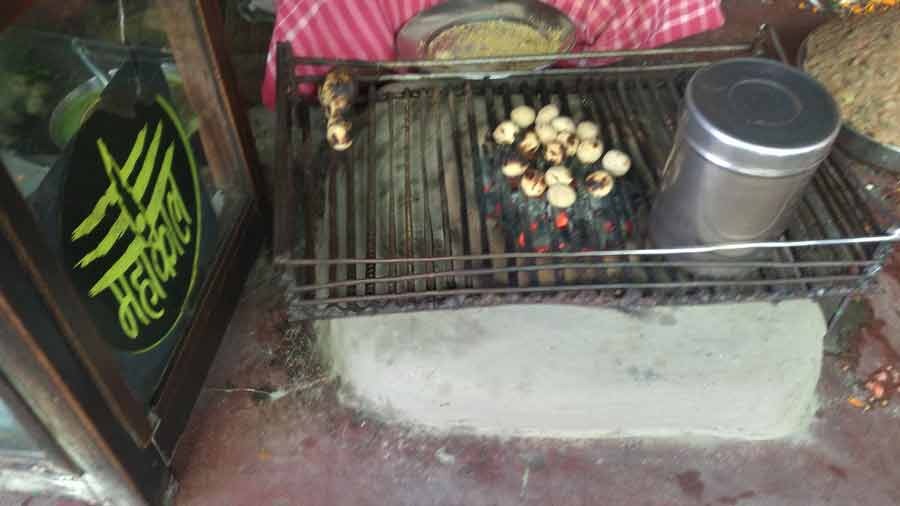 The small littis being toasted
Another signature item of the store is their gulabi chai. The doodh chai is made with a rose water essence that makes the tea more appealing to the senses, and the aroma is truly heady.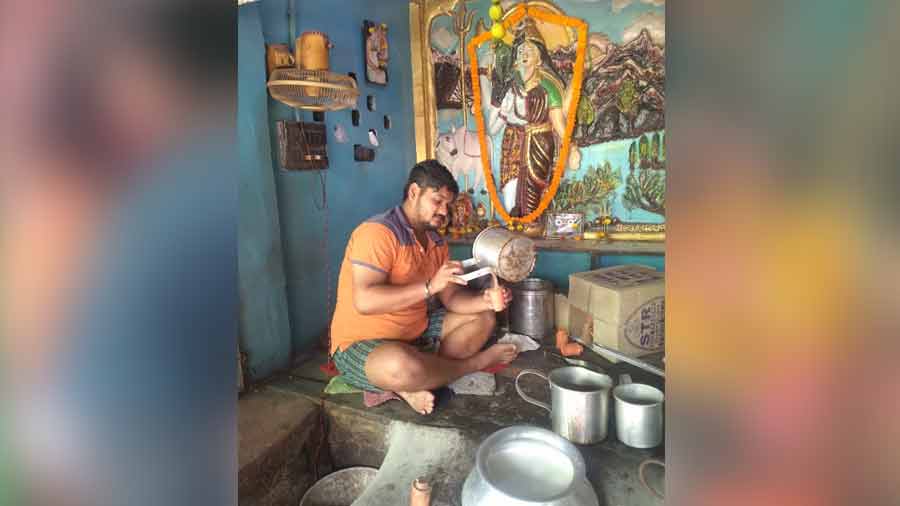 The gulabi chai is another specialty at the store
Bhootnath Litti Chokha was started by Mewalal Shaw, who came to Kolkata from Varanasi. When asked about the business, Rajesh Shaw shared, "Yeh toh dukandari ke upar chalta hain. Pachaas aadmi ka paribar kha pike rehete hai (The sales depend on the market, but a 50-member family is sustained by this business).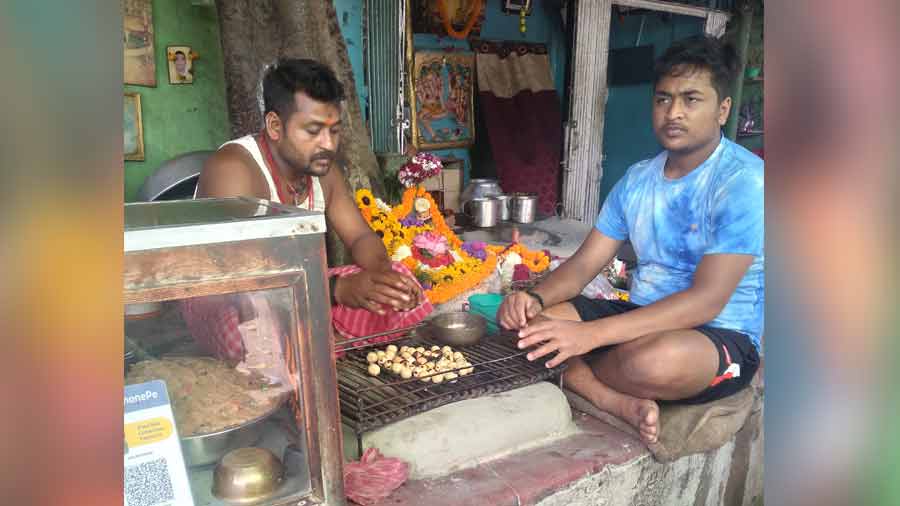 The entire family is involved in making the littis