Picks of the Day
World Bicycle Day, Ritabhari Chakraborty in Amsterdam and more
A quick look at the day that was for Kolkata
By
My Kolkata Web Desk
| Published 03.06.22, 07:50 PM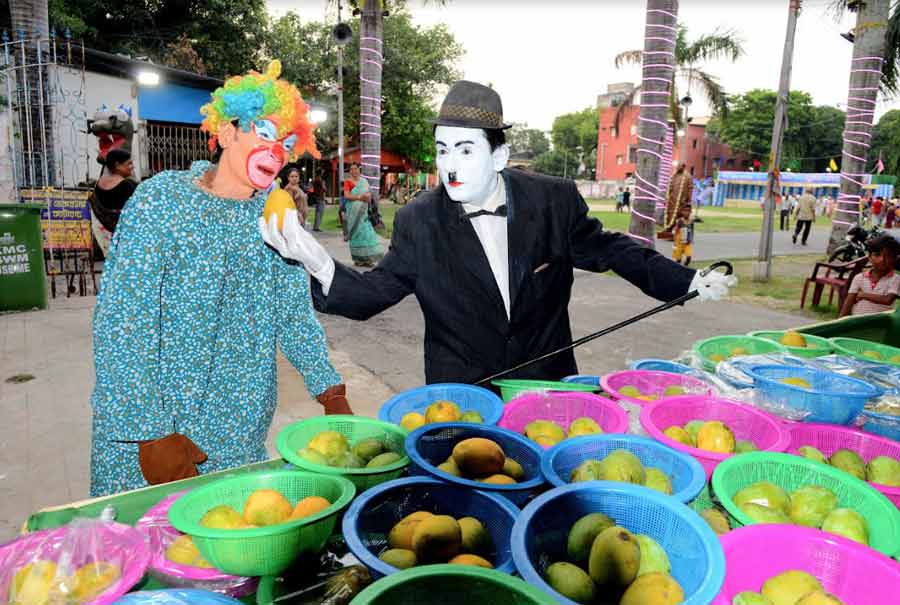 A man dressed as 'The Tramp' a la Charlie Chaplin attempts to cheer up a clown with mango varieties at an event in the city on Friday.
Ashim Paul/My Kolkata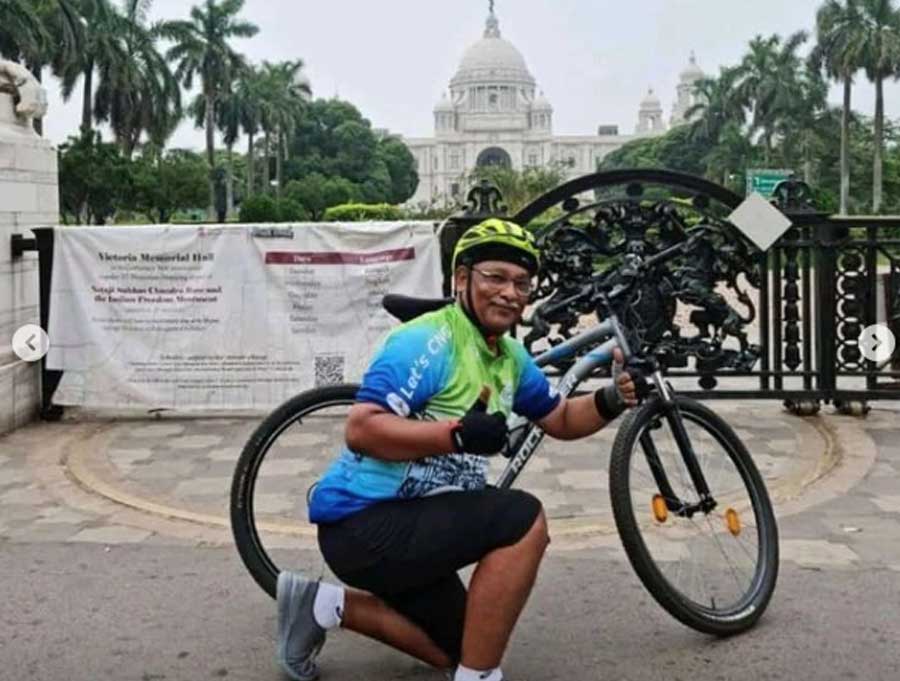 An elderly cyclist poses in front of Victoria Memorial Hall. The cyclist group Cycle Network Grow uploaded this photograph on Instagram to mark the World Bicycle Day on Friday.
From CNG - Cycle Network Grow's Instagram account, @cyclenetworkgrow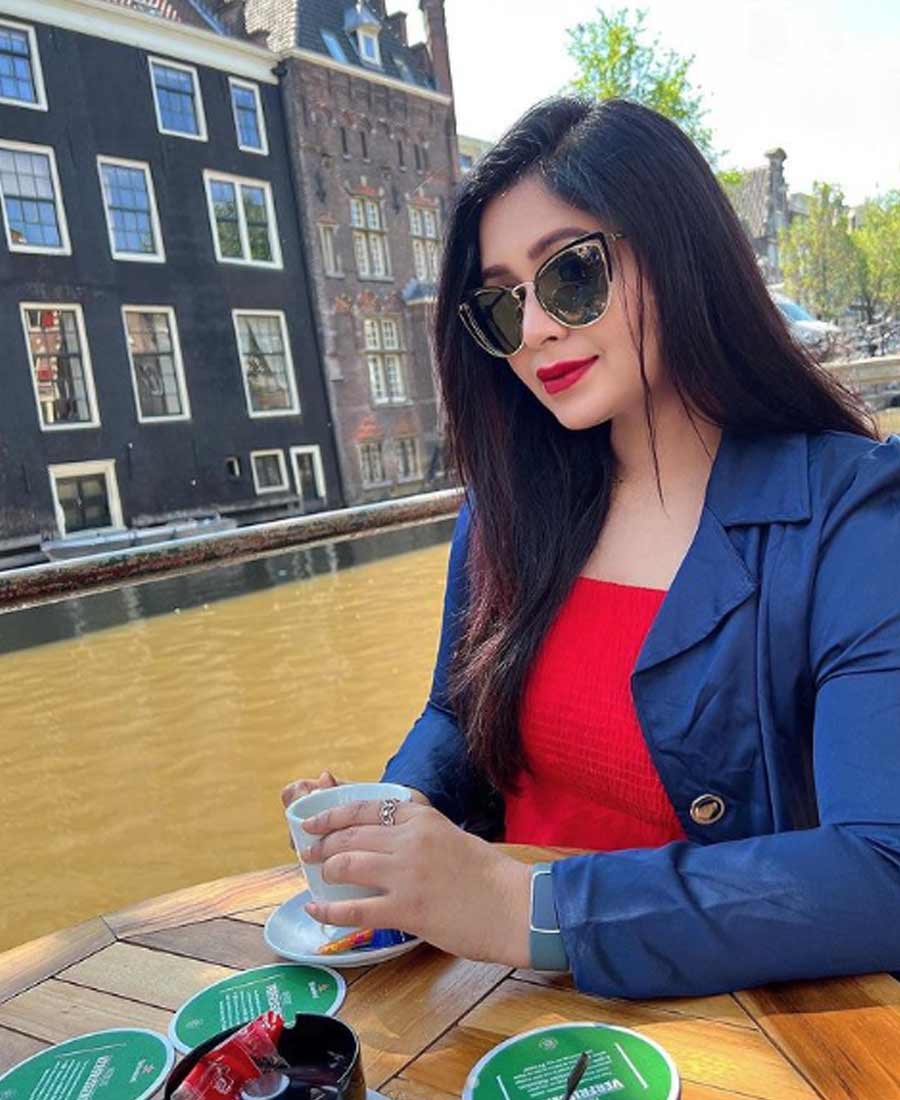 Actress Ritabhari Chakraborty enjoys a cup of coffee in Amsterdam, Netherlands. She uploaded this photograph on Instagram on Friday.
From Ritabhari Chakraborty's Instagram handle, @ritabhari_chakraborty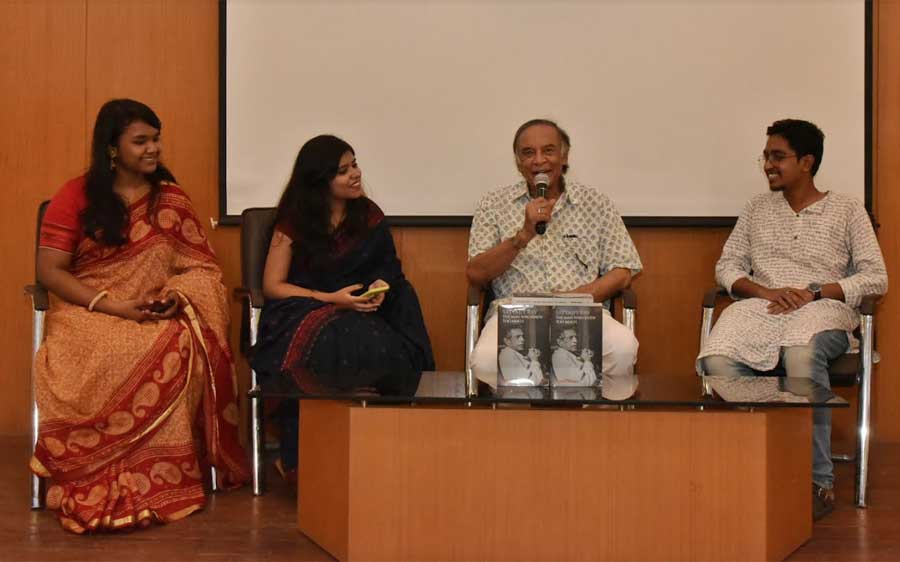 (Third from right) Actor-turned-author Barun Chanda discusses his latest book 'Satyajit Ray: The Man Who Knew too Much' with students of Presidency University on Friday.
My Kolkata