Covid Protocol
Why no mask? 'Just removed it,' says girl outside Howrah station
Mask rules continue to be flouted on Kolkata & Howrah streets
By
Jhinuk Mazumdar, Bishwarup Dutta
| Published 25.01.22, 11:48 AM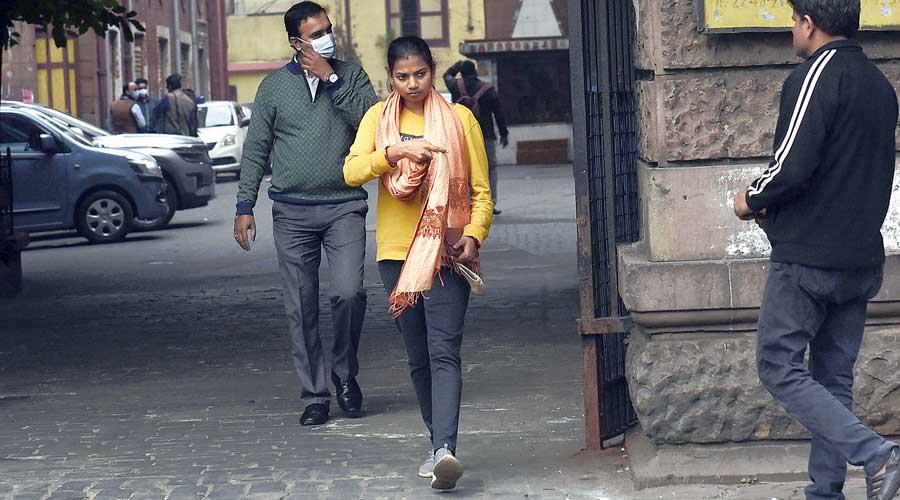 A woman who was stepping out of a building in Esplanade had the mask in her hand. She said she was going out for lunch. "I either wear a mask or use my dupatta to cover my mouth and nose. Right now I am going out for lunch," she said.
Some pull up the mask when asked the reason for not wearing it properly and some come out with excuses. Mask rules continue to be flouted on Kolkata streets. We talk to those spotted without a mask.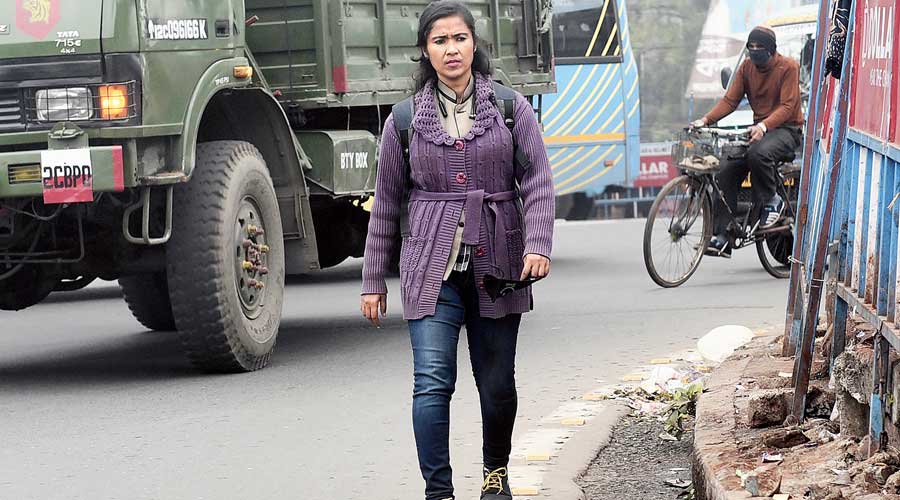 Right outside Howrah station, a woman was walking through a crowded stretch without a mask. "I have just removed it," she said. When asked how she could remove it in such a crowded place, she said: "I will wear it right now."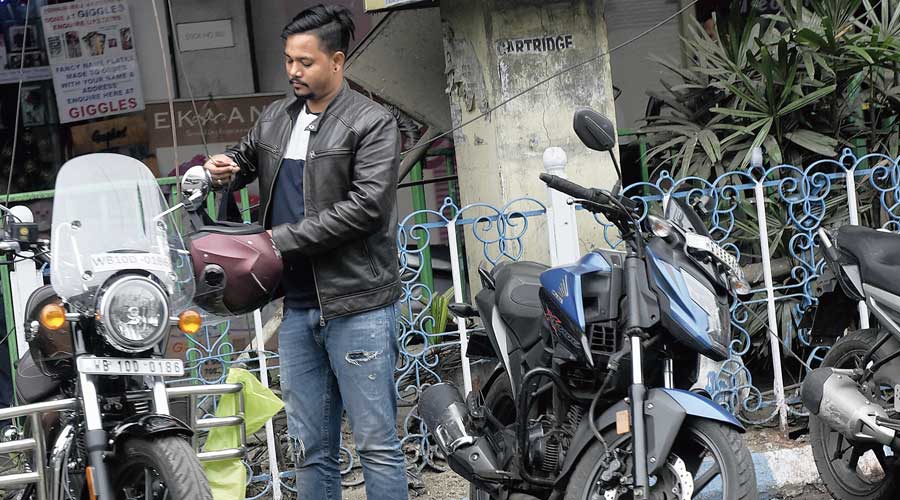 A man had just got off his bike on Park Street and was not wearing a mask. "I was removing the helmet and the mask came off with it. I always wear it and I will wear it now," he said.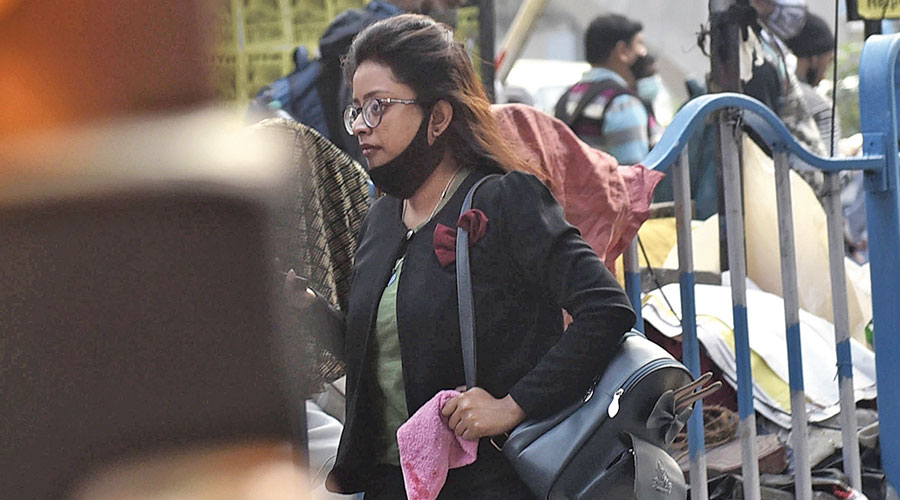 A woman had her mask on her chin while walking towards Minto Park from the Exide crossing. "The glasses become hazy because of the mask. I will wear it," she said.