Train Accident
Tragic, but life must go on: Passenger waiting to board Coromandel Express
If the unreserved coaches of the Coromandel Express, which met with a deadly accident in Odisha's Balasore on Friday, were mostly occupied by people travelling south in search of a livelihood, the air-conditioned coaches ferried senior citizens visiting their children, young professionals and others. The Telegraph spoke to some of them
By
The Telegraph
| Published 08.06.23, 05:36 AM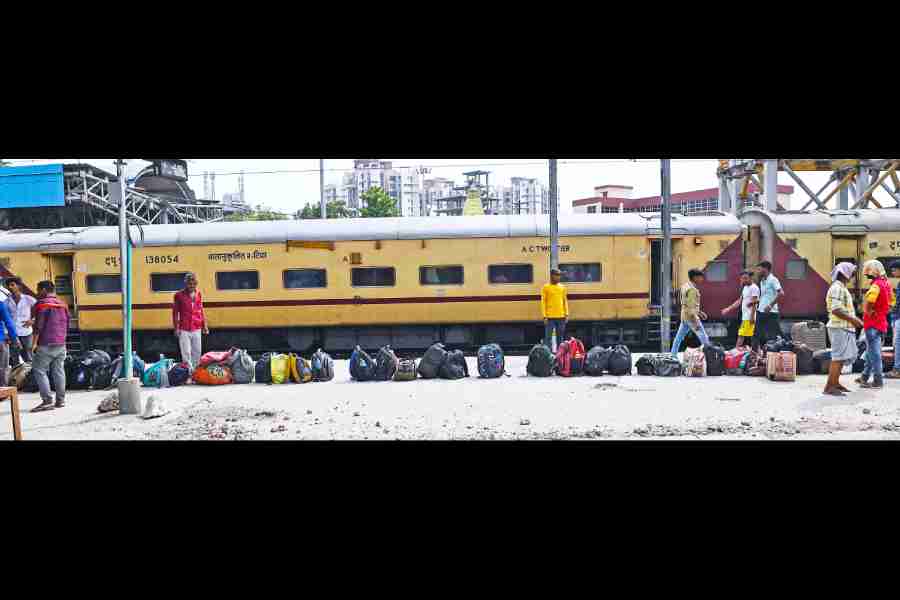 Bags of commuters who would board the unreserved coaches of the Coromandel Express on platform 2 at Shalimar station on Wednesday afternoon.
Pictures by Bishwarup Dutta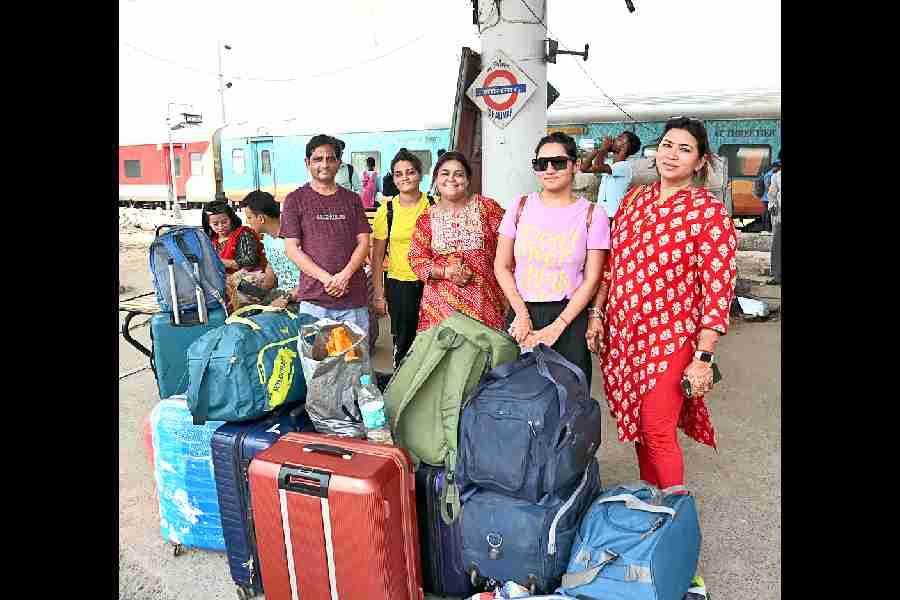 Jaideep Jain with his family members at Shalimar station on Wednesday. Jain, a businessman based in Visakhapatnam, was on his way home from a family trip to Nepal. "I am not nervous. In fact, I am feeling upbeat about boarding the Coromandel," said Jain. The tickets were bought a couple of months ago. A series of cancellations of trains in the wake of the accident had him worried. "I am lucky that the Coromandel resumes from Shalimar today," he said.
Aditya Dey, an engineer who works with a leading battery maker headquartered in Kolkata, was headed to Chennai on an office trip. "It is my second trip on this train. The accident was tragic. But life must go on," he said. His parents were not as calm as him, said Dey. "They looked quite tense when I left," he said. Dey would stay in Chennai for a week before returning on the same train.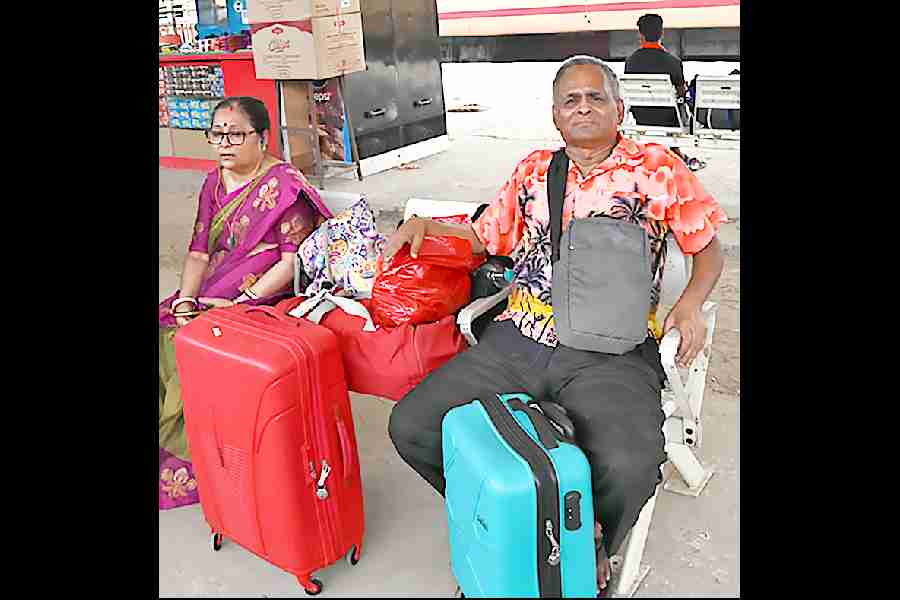 Dilip Biswas and wife Rita had arrived at the station more than an hour before the scheduled departure. The couple from Nadia are going to Bangalore to meet their son, who is settled there. They would get down at Vijayawada and board another train, said Dilip. "My son wanted to cancel the train ride and book flight tickets for us. But I insisted that there was no need for that. Whatever has happened, has happened. Life cannot come to a standstill. We must move ahead," he said.