The Bengal Masters, the 11th leg of the Indian Golf Union's (IGU) Eastern India Amateur Golf Feeder Tour 2022, took place between September 10 and 11 at the Fort William Golf Course in FWEPTA and at the Royal Calcutta Turf Club (RCTC) grounds, with over 25 golfers from across India participating...
All amateur golfers were neck and neck as the top seeds featured in the event. Tapash Sardar of Kolkata, who is also at the top of the Order of Merit, won the Bengal Masters title with a score of 151, while Sanu Das of Kolkata finished second with a score of 154. Das is currently in second place behind Sardar in the Order of Merit. Abhishek Mitra shot 157 among the mid-amateurs to prevail in his category, while Sekh Rafick shot 160, trailing Mitra by just three shots.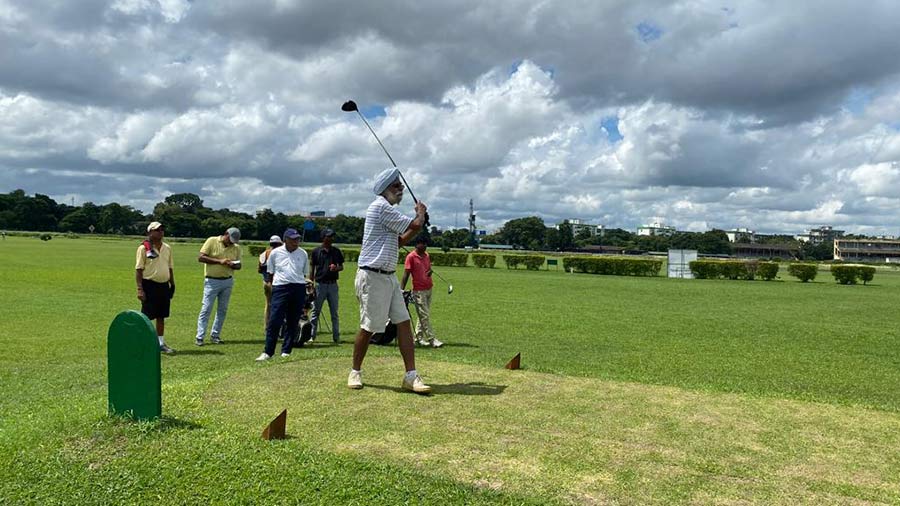 Former IGU council member Satbinder Singh in action
Protouch Sports
In the senior division, Krishna Kant Shah took first place with a score of 162, while Sanjeev Dua placed second with a score of 163. With a score of 165, former IGU President Ashit Luthra took first place in the super senior category, followed by former banker Mithileshwar Jha.
The winners received their prizes from former IGU Council members Satbinder Singh and Luthra. The Bengal Masters 2022 was sponsored by Medica, The Reliable Group, Equipped and Wow! Momo. The outdoor media partner was Balaji Ads. The tournament was managed by Protouch Sports.