Samridh Sen of Kolkata made history by shooting six under par in round two of the East India Amateur Golf Tour 2022 and won the Jharkhand Amateur Open at Golmuri Club on June 3. Sen's score was the joint-lowest on the Tour, tying him with Kurush Heerjee. One of the top amateur golfers from East India, Sen had started learning golf at a tender age under the guidance of Indrajit Bhalotia, one of India's top coaches, at the Protouch Golf Academy.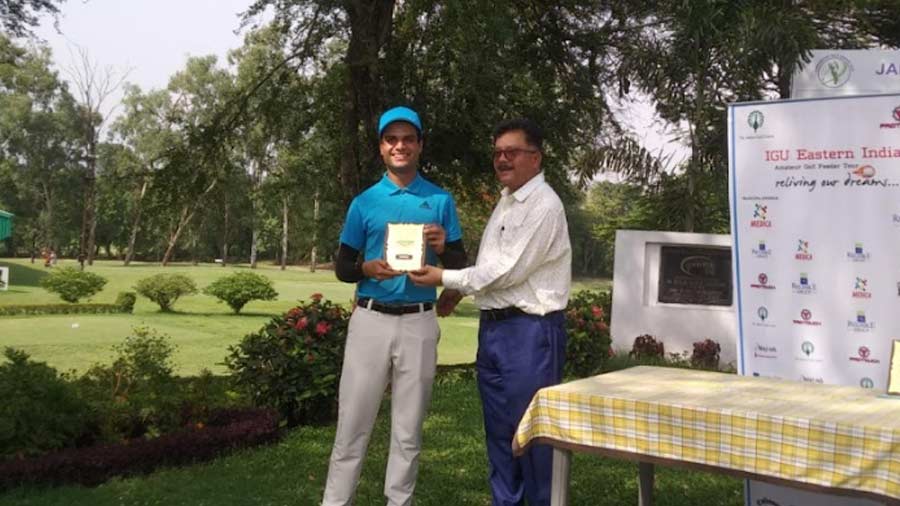 Sen collects his trophy from Prashant Maurya
Protouch Sports
Sen was in a tie for seventh place after shooting four over par on day one. But last year's Order of Merit Champion made a spectacular return. Sen outperformed all the amateurs with a score of 142, consisting of seven birdies, finishing ahead of local star Pratham Choudhary.
The Jharkhand Amateur Open was a high-octane tournament because it was played at the halfway point of the circuit, with all the amateurs competing for the top six slots. On day one, Joysurjo Dey hit a hole-in-one at the fifth hole (par 3). After shooting level par, Pratham Choudhury of Jamshedpur and Garv Lakhmani of Kolkata led the competition on day one.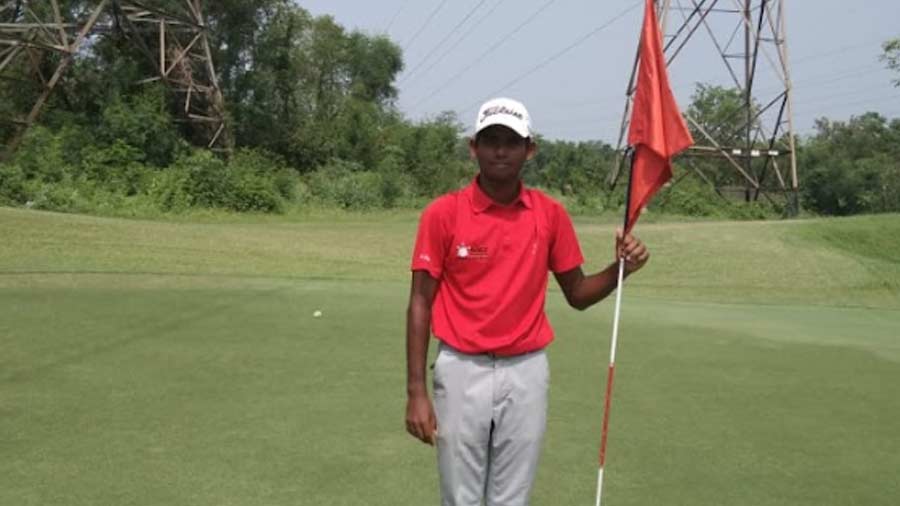 Joysurjo Dey hit a hole-in-one at the fifth hole
Protouch Sports
Kolkata's Sanjeev Kumar won the Mid-Amateur category with a score of 158, followed by Vivek Sharma with 173. P.K. Dhawan of Jamshedpur triumphed in the Senior category with a score of 163, followed by Kolkata's Kuo Thai Chiang with 171. Rahil Haque's 216 helped him to seal the over-13 Juniors category, followed by Shivika Prasad, who finished on 230. Avyukt Sonthalia, with a score of 192, won in the category of under-13 juniors, ahead of Aarav Wadera on 200. Agam Doshi won in the under-9 Junior category, amassing 126 in 18 holes, followed by D.Tanvi's 132.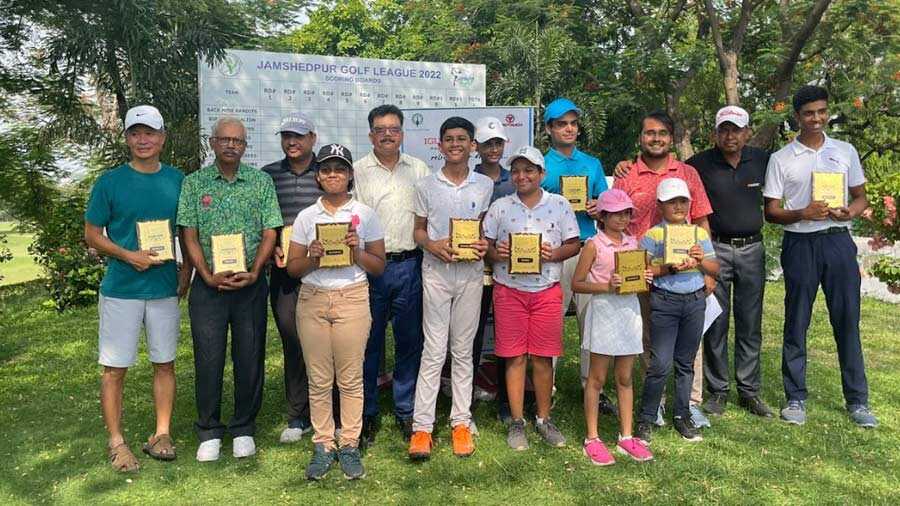 (L-R second row) Kuo Thai Chiang, P.K. Dwanan, Sanjeev Kumar, Prashant Maurya, Rahil Haque, Pramit Maity, Md. Kalam and Pratham Choudhary (L-R first row) Shivika Prasad, Aarav Wadera, Avyukt Sonthalia, D. Tanvi, and Agam Doshi
Protouch Sports
Prashant Maurya, the honourable chairman of Green's Committee, Golmuri Club and senior executive at Tata Tinplate, gave away the prizes.
The Jharkhand Amateur Open 2022 was sponsored by Medica and The Reliable Group. The tournament was managed by Protouch Sports.