Picks of the Day
STEM workshop for girls at American Center, Sourav Ganguly and more
A quick look at the day that was for Kolkata
By
My Kolkata Web Desk
| Published 22.07.22, 08:26 PM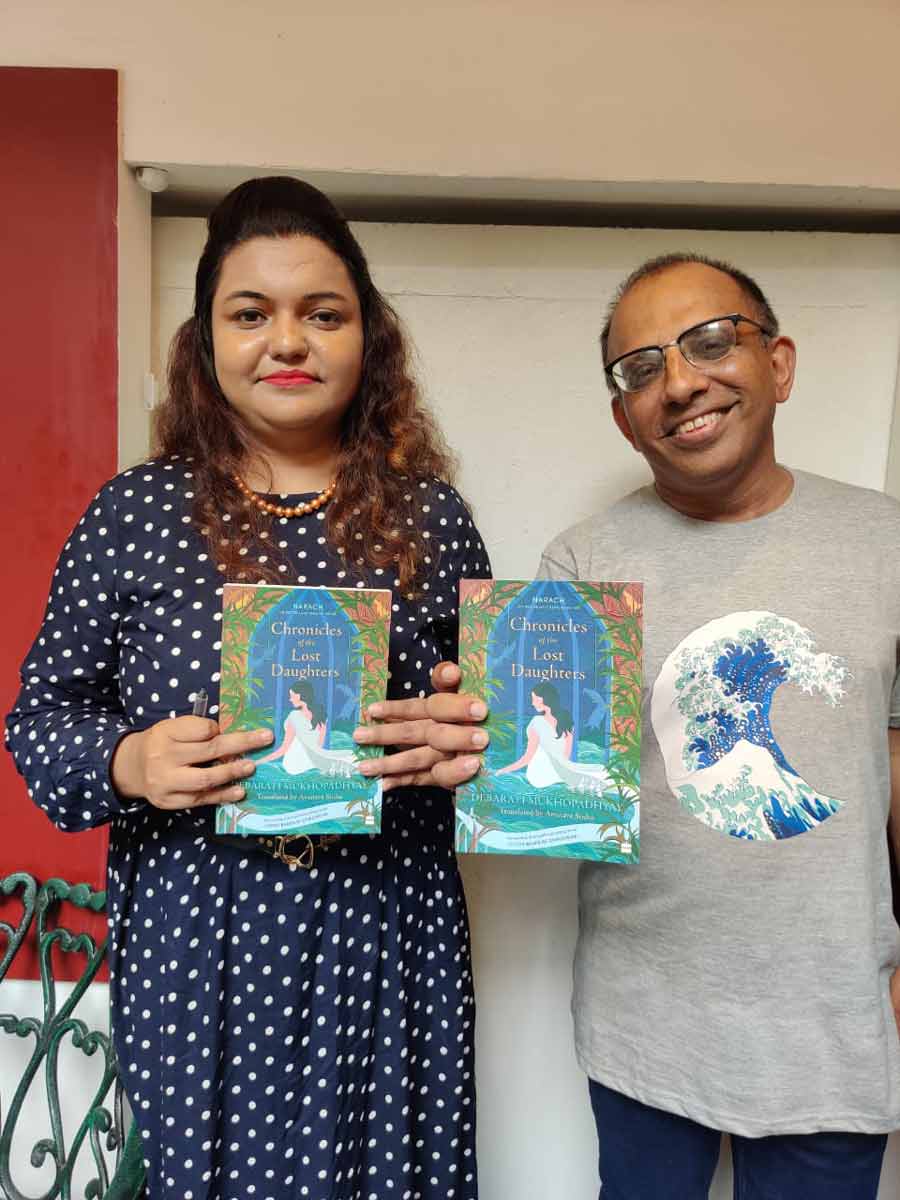 (From L-R) Writer Debarati Mukhopadhyay and translator Arunava Sinha after a lively discussion on the former's book 'Chronicles of the Lost Daughters' at Roastery Coffee House on Friday. The event was organised by Storyteller Bookstore and Bahri Booksellers. The book, which was originally written in Bengali with the title 'Narach', has been translated into English by Sinha.
Storyteller bookstore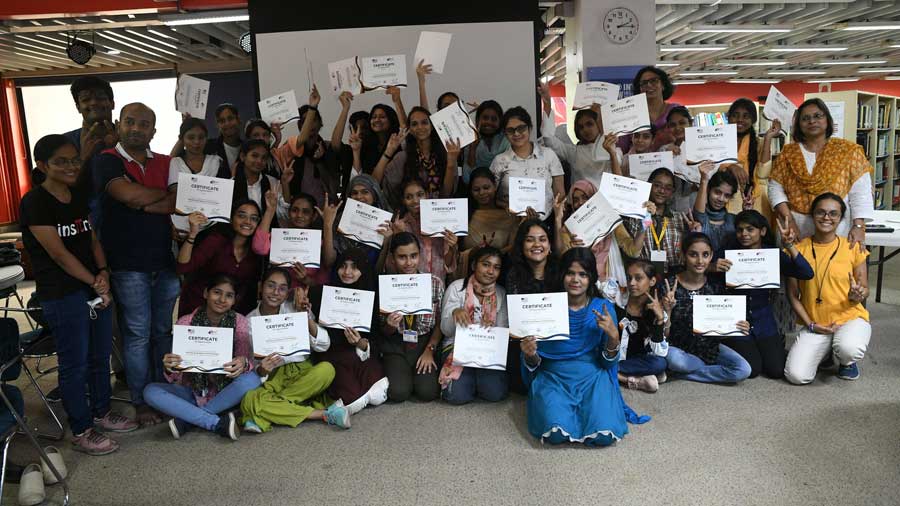 Girls wave their certificates after attending a workshop encouraging girls to pursue a career in Science at American Center on Friday. Organised by the U.S. consulate general Kolkata, the workshop's motto was "Nurturing Young Women in STEM" (Science, Technology, Engineering and Mathematics).
U.S. Consulate General Kolkata/Facebook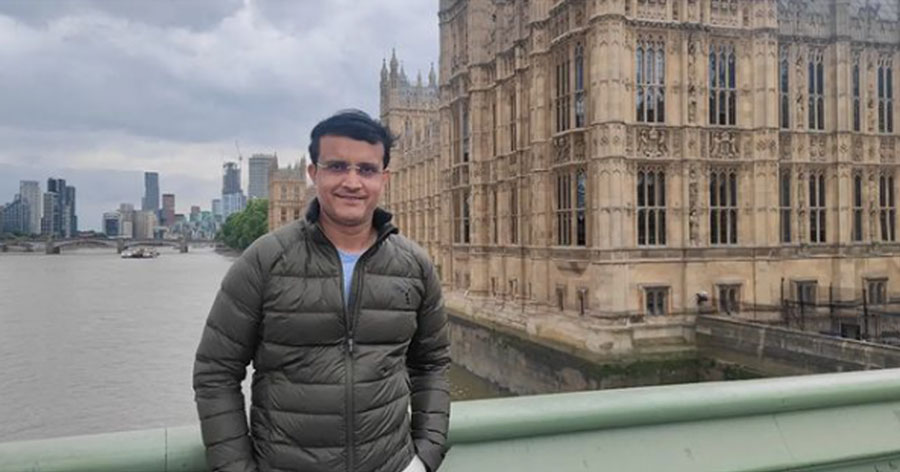 BCCI president Sourav Ganguly uploaded this photograph on Instagram on Friday with the caption: "Back in the city for work ..weather is like england ..cool".
Sourav Ganguly/Instagram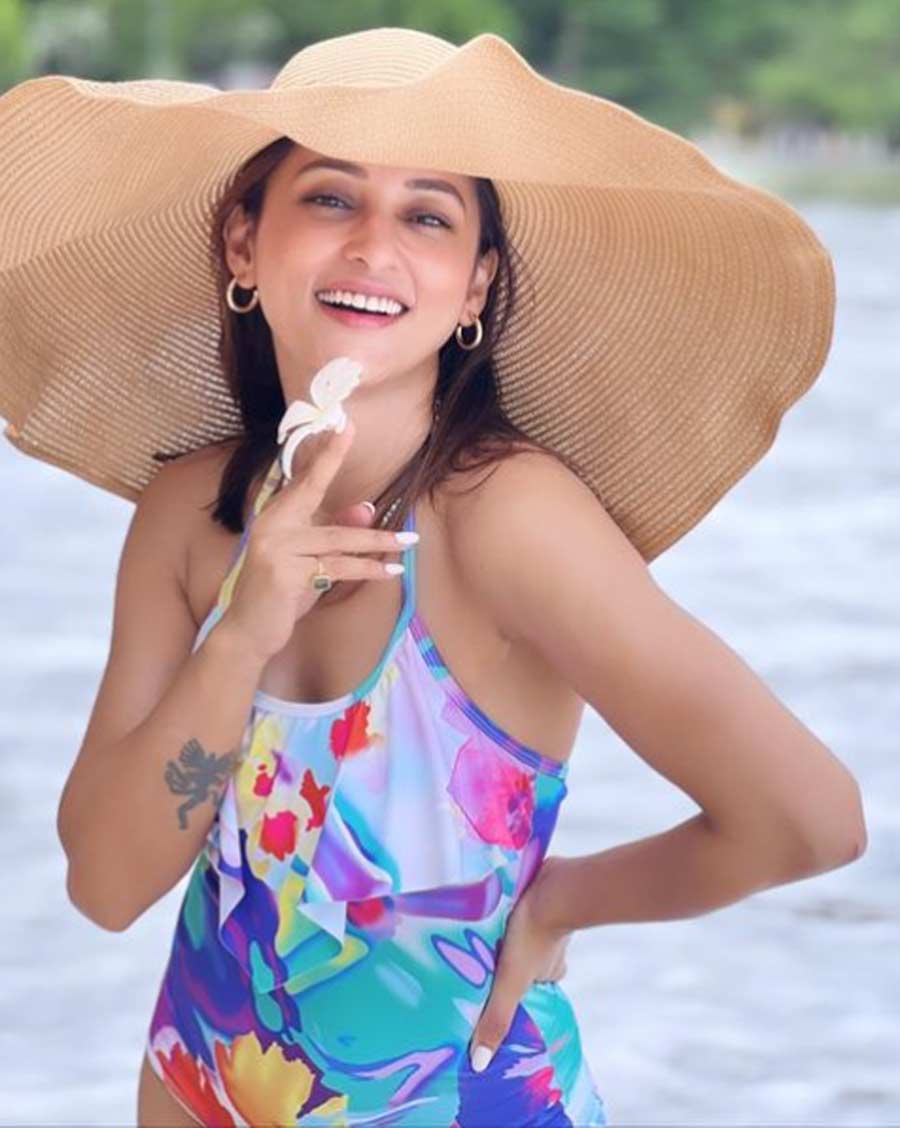 Actress-turned-MP Mimi Chakraborty uploaded this photograph on Instagram on Friday.
Mimi Chakraborty/Instagram