The Bengal Amateur Open 2022, the fourth segment of the IGU Eastern India Amateur Golf Feeder Tour 2022, concluded after two days of spectacular golf at the Tollygunge Club. The event took place on May 19 and 20 and witnessed Abhishek Mitra from Hyderabad steal the show, as he clinched the first place in both the Amateur and Mid-Amateur categories.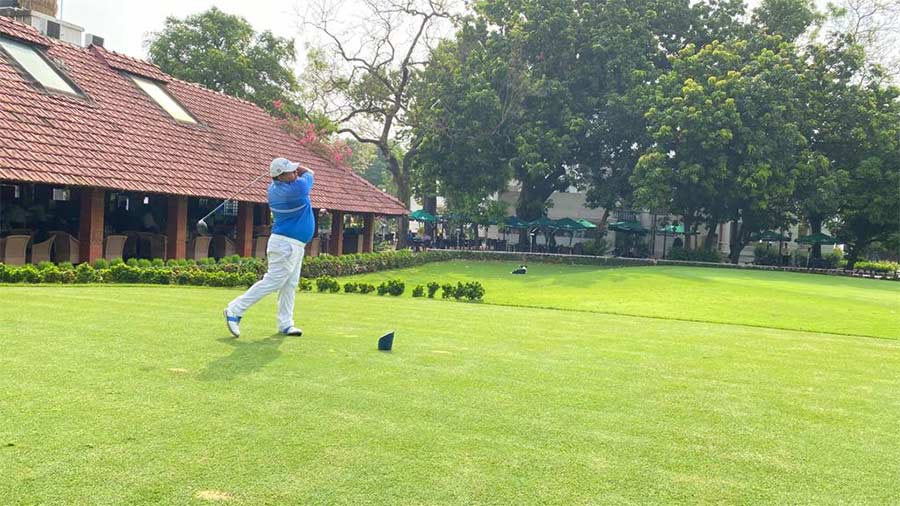 An injury ended Mitra's professional career but could not deprive him of success as an amateur
Protouch Sports
Mitra shot 9 over 149, one shot better than Manish Rajak of Kolkata, who finished on 150. Mitra also won the Mid-Amateur category, with S.K. Rafick coming second on 158. Mitra started learning golf at the Royal Calcutta Golf Club, and is a former professional golfer who left the pro-tour to pursue his passion for the game on the amateur circuit after an injury. He often competes in Mid-Amateur golf competitions in Europe.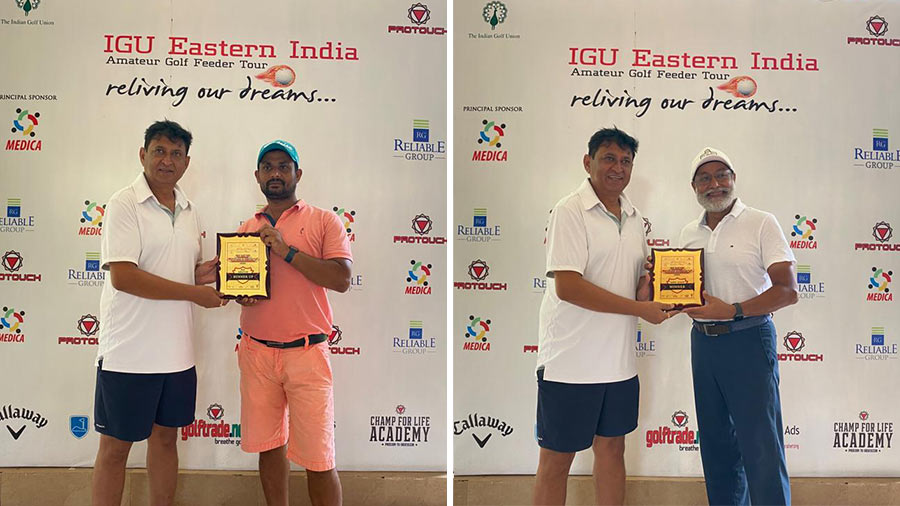 S.K. Rafick and Kulvin Suri collect their respective trophies from Gaurav Pundir, golf course superintendent, Tollygunge Club
Protouch Sports
Sudeep Chitlangia took first place in the Senior category with a score of 160, with Kulvin Suri trailing on 161. However, it was Suri who was the best in the Super-Senior category with a score of 161, well clear of Ashit Luthra on 173. Adreeja Ghosh won the Ladies category with a score of 176, followed by Muskaan on 211.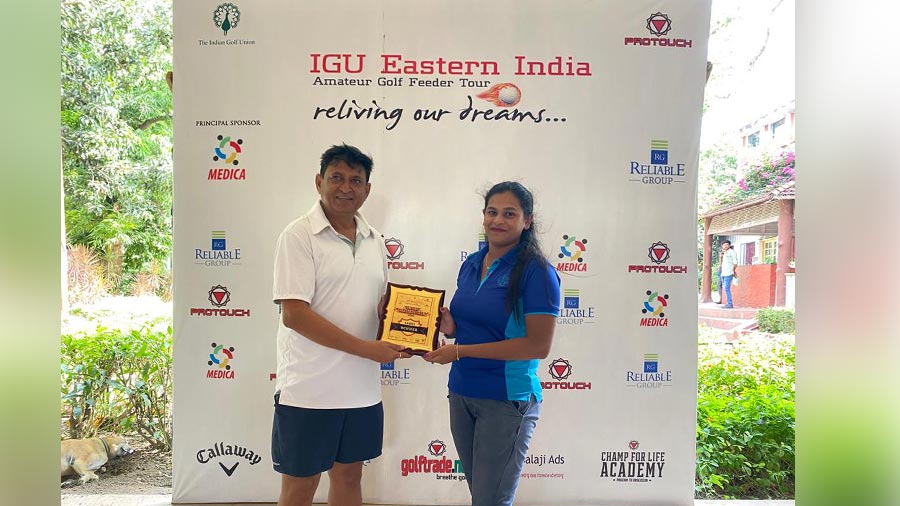 Adreeja Ghosh triumphed in the Ladies category
Protouch Sports
The Amateur Tour also includes younger categories this time around. The tournament is sanctioned by the Junior Golf Scoreboard, an international golf organisation. Juniors are awarded points based on their rank. Varish Mohta took first place in the C Boys category with a score of 164, followed by Rayan Sao with a score of 172. Aranyak Chakraborty led the D Boys category with a score of 167. Julinka Roy Chowdhury came out on top in the C & D category with a score of 181, ahead of Nahida Parveen on 231. Ayushman Sana won the E Boys category with a score of 100, bettering Ayansh Gupta's tally of 136. Meanwhile, Shanaya Kajaria triumphed in the E Girls category with a score of 110.
The Bengal Amateur Open was sponsored by Medica and The Reliable Group. The tournament was managed by Protouch Sports.