The Protouch Amateur Open 2022, the fifth leg of the Indian Golf Union (IGU) Eastern India Amateur Golf Feeder Tour, was held between May 28 and 29 at the golf courses of Fort William and the Royal Calcutta Turf Club (RCTC), Kolkata. The tournament witnessed an impressive exhibition of golf by 29 of India's greatest amateur golfers.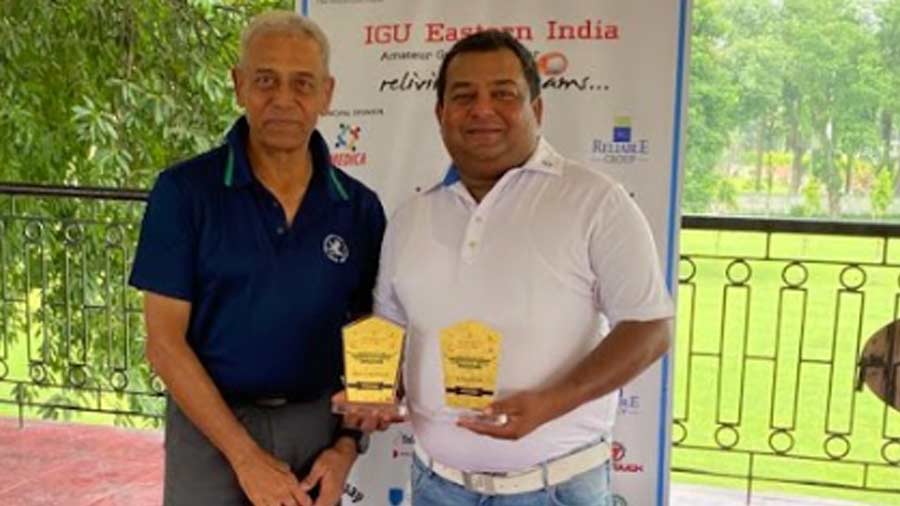 Mitra collects his trophy from Dipak Burma
Protouch Sports
Hyderabad's Abhishek Mitra, 43, and the reigning champion of last year's Protouch Amateur Open, outplayed one and all to record 3-over par 147 in both rounds, one shot better than Kolkata's Samridh Sen, the country's top amateur golfer and previous year's Order of Merit winner.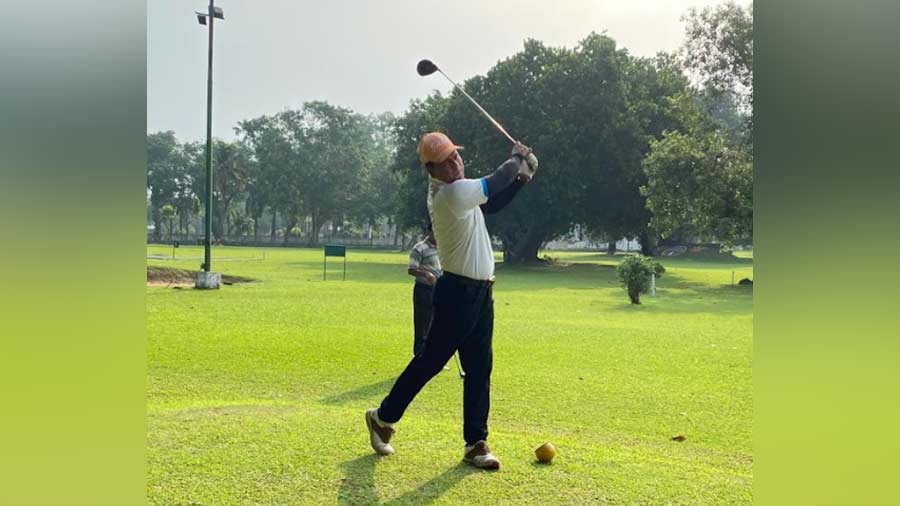 Col. S.K. Tiwary, who was the best in the seniors division
Protouch Sports
Although there was a three-way tie for the second place among S.K. Rafick, Tapash Sardar and Sen, it was Sen who sealed the runner-up position as he shot better on the back nine holes on day two. Mitra triumphed in the Mid-Amateur category, followed by Rafick on 148. Mitra was exceptional during the tournament and has made it a habit of winning both categories, having done so for the second time on the trot.
Col. Shree Kant Tiwary won the Seniors championship with a two-under-142 score, followed by Captain Biswadeep Dey, who finished on 150. Aranyak Chakraborty took the honours in the junior division with a score of 172, narrowly ahead of Aryaveer Agrawal on 173.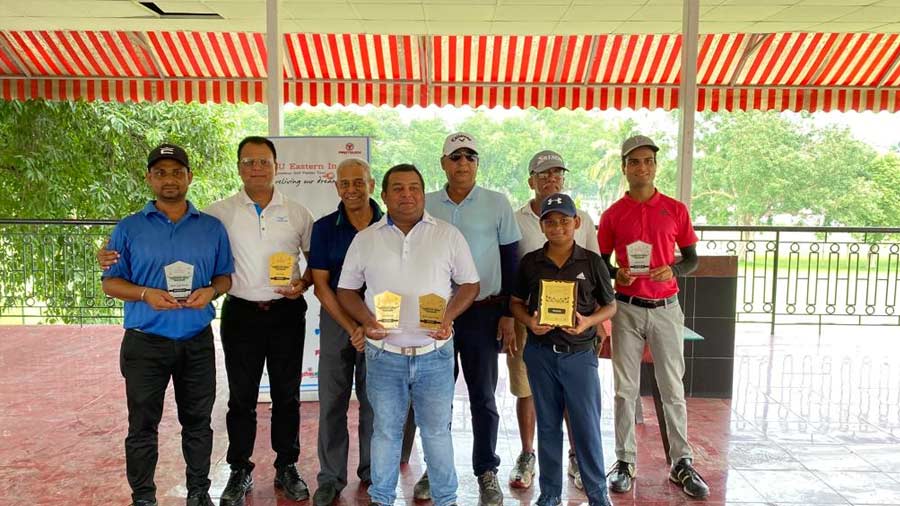 The tournament saw an impressive exhibition of India's finest amateur golfers
Protouch Sports
The Protouch Amateur Open 2022 is sponsored by Medica and The Reliable Group and supported and hosted by the Bengal Golf Association (BGA). The tournament is managed by Protouch Sports.