Photogallery Of The Week
Rain woes, airport hurdles, football fans return, more rain due for Kolkata
In pictures, the week that was for the city
By
My Kolkata Web Desk
| Published 25.09.21, 05:31 PM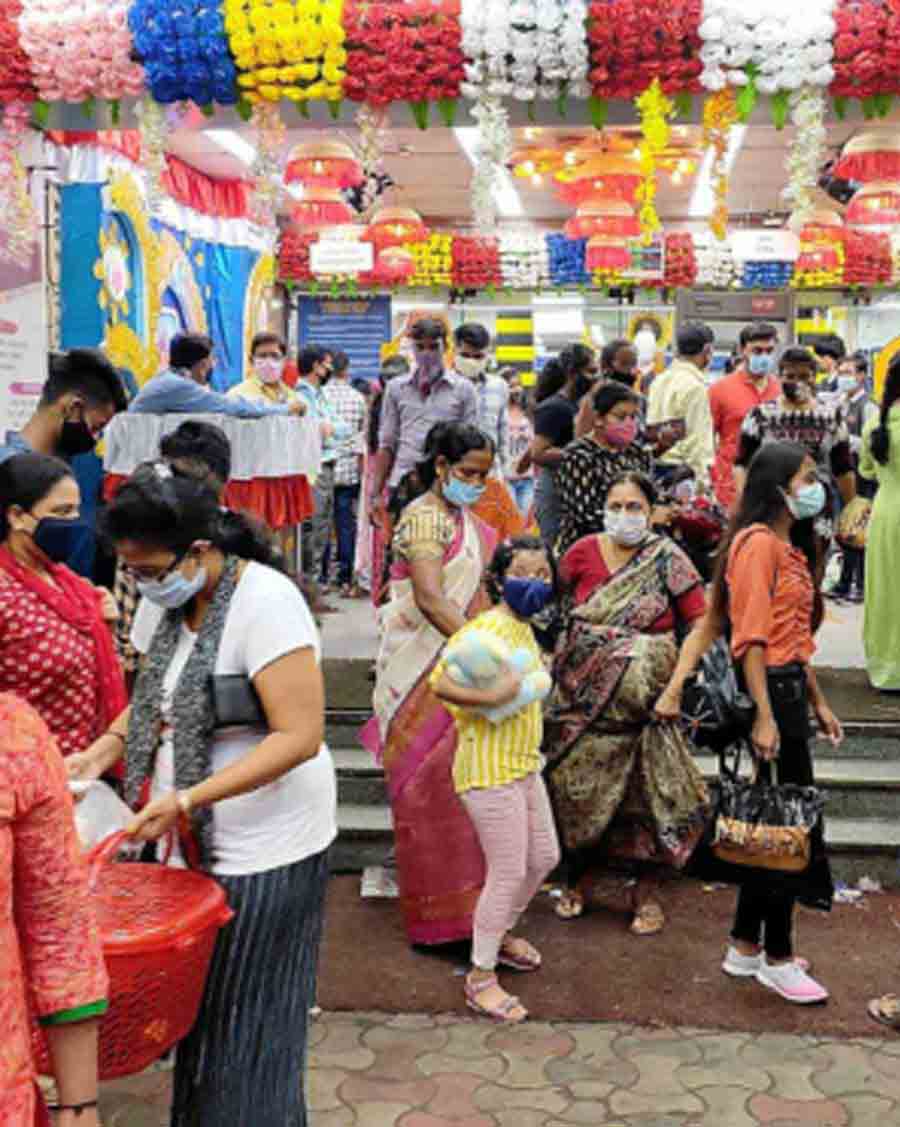 PUJA COUNTDOWN: Shoppers in south Kolkata on Sunday, September 19. With Durga Puja due from October 10, people made the most of the cloudy weather to catch up on retail therapy
Amit Datta/My Kolkata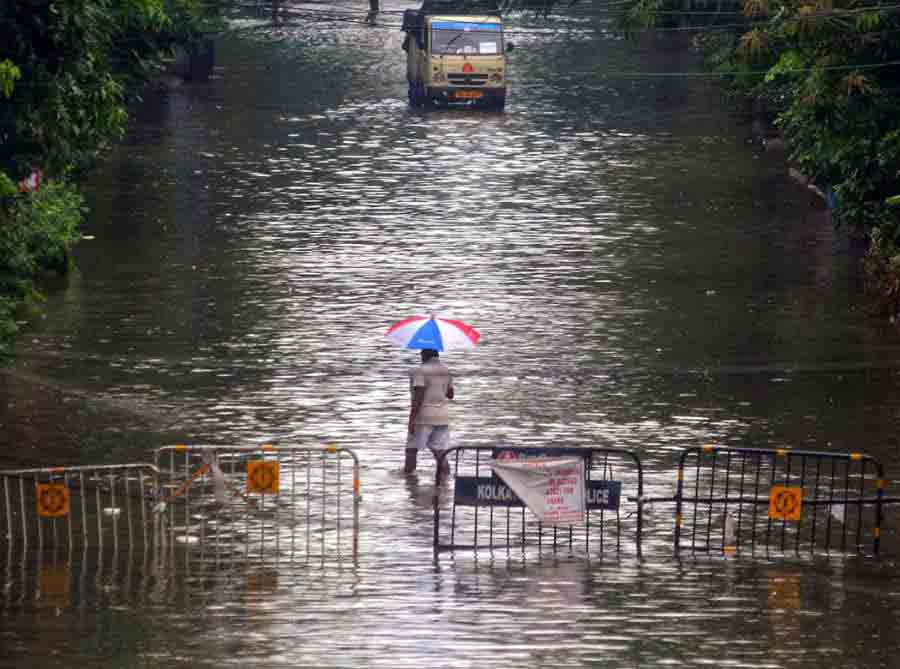 WATER WORLD: A stretch at Taratala in south Kolkata on Monday, September 20. Three weather systems — the monsoon trough and two cyclonic circulations — collided over the Kolkata skies to trigger the highest rain Kolkata has seen in September in a while. It sparked traffic snarls, power outages, and even deaths from electrocution.
Arranged by My Kolkata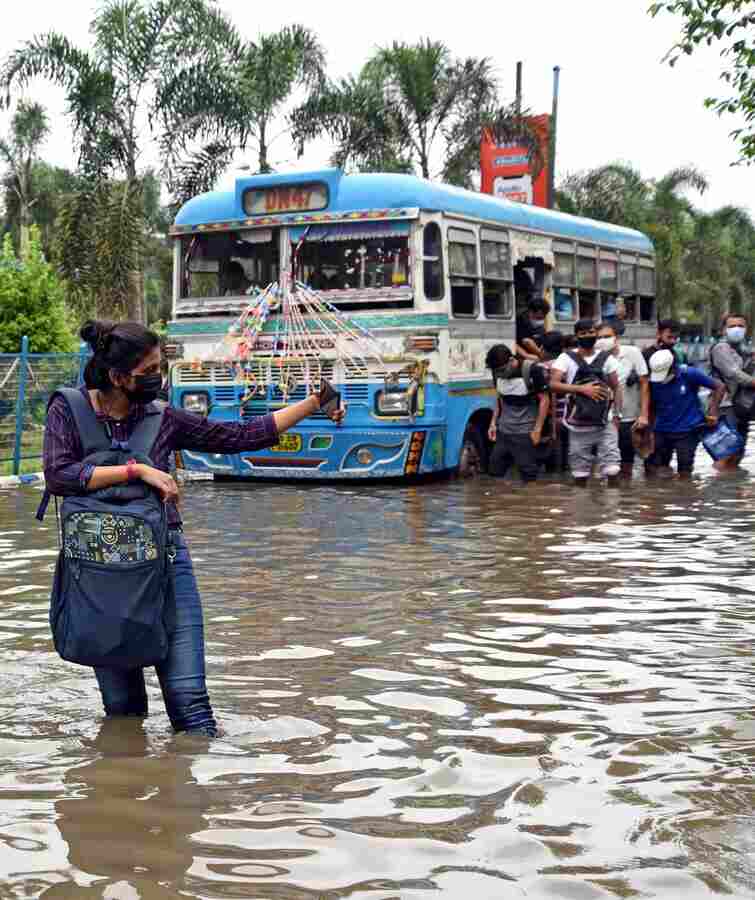 WOE FRAME: A woman takes a selfie on a flooded stretch in the New Town area on Tuesday, September 21. The torrential downpour that began on Sunday night left many vital arteries of the city waterlogged. Salt Lake, New Town and areas in south Kolkata were the worst hit.
Amit Datta/My Kolkata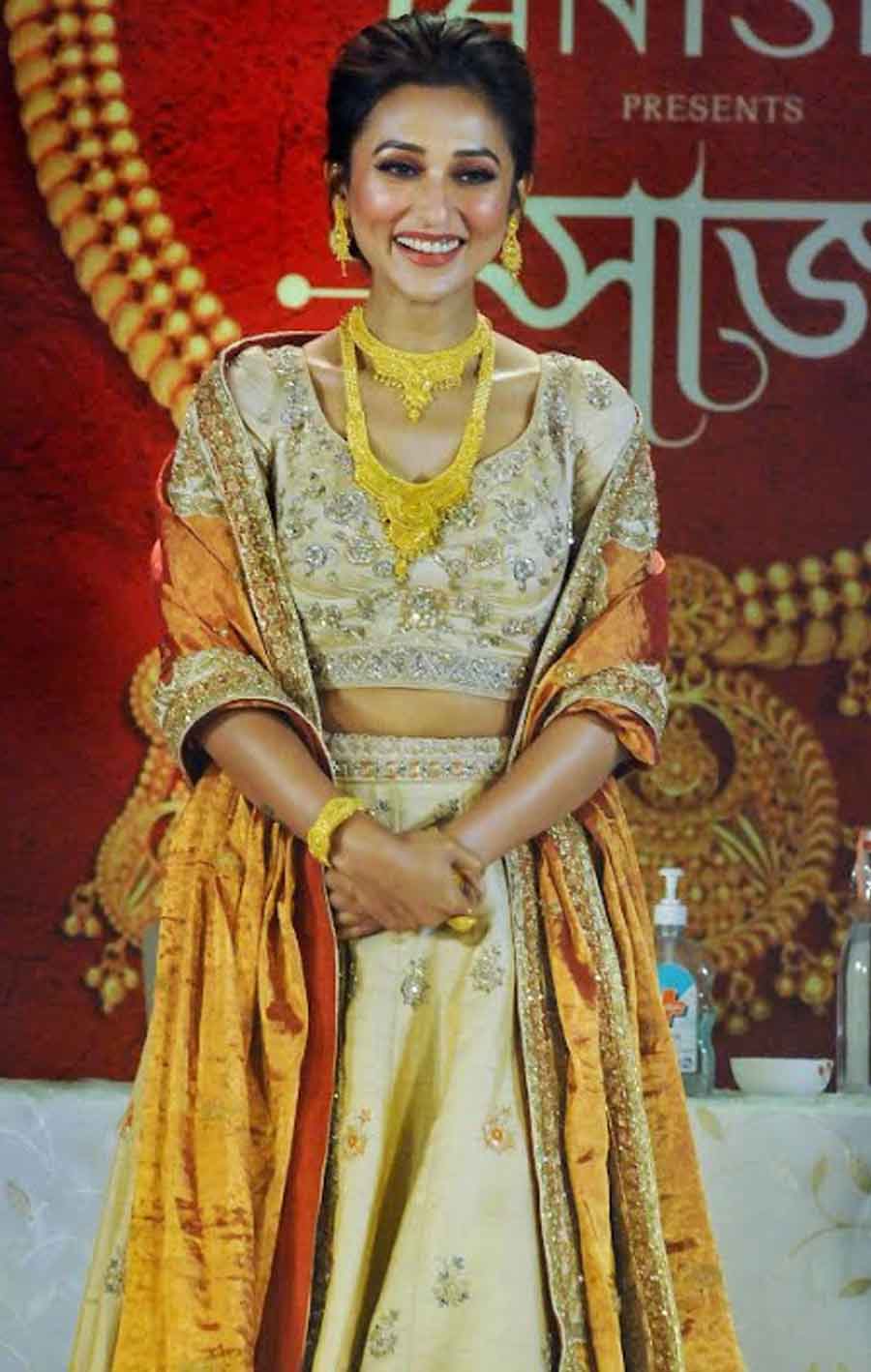 GLAM AVATAR: Actor turned MP Mimi Chakraborty at a jewellery launch event in Kolkata on Tuesday, September 21
PTI photograph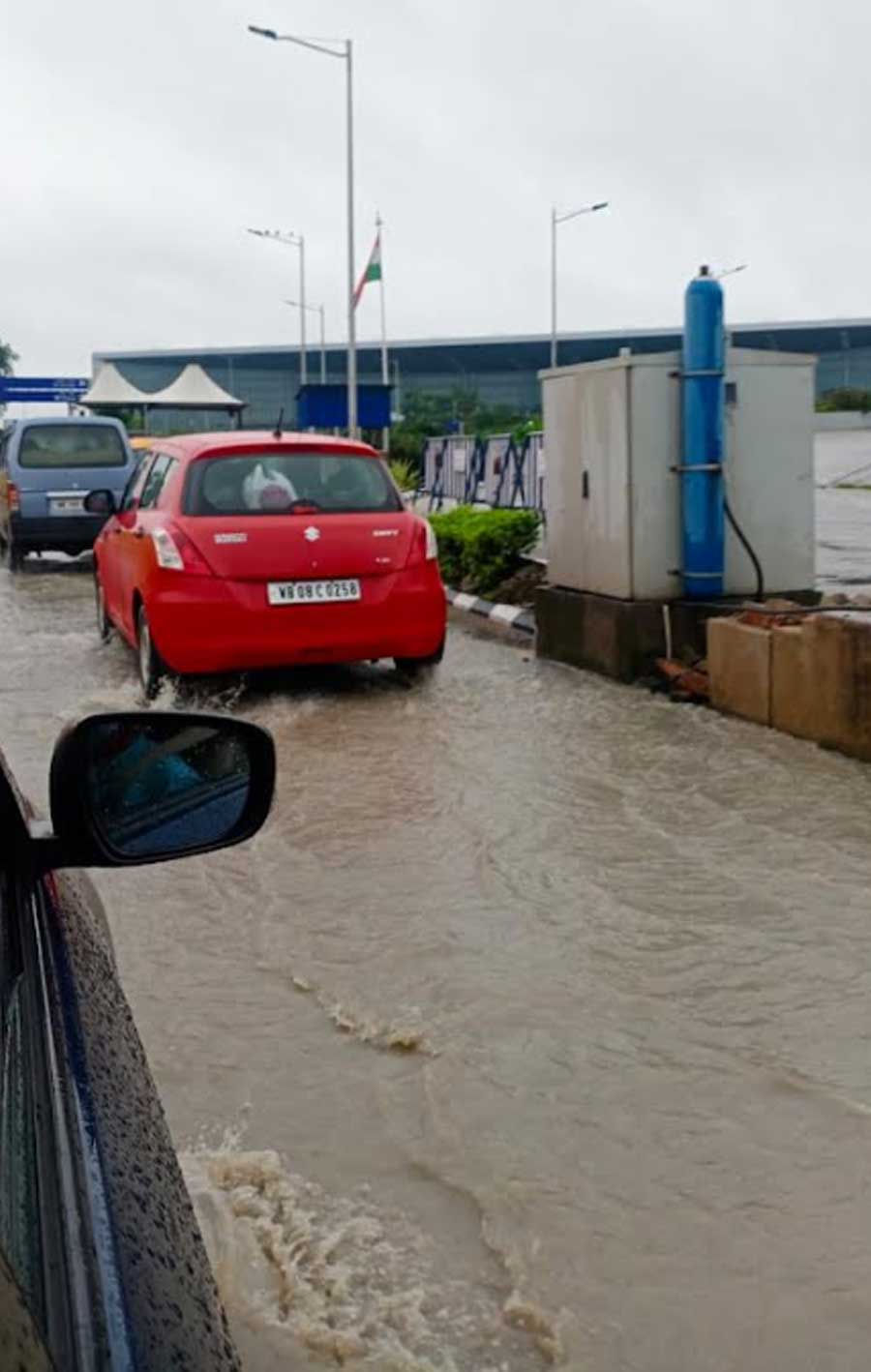 FLYERS' HURDLES: The entrance to Kolkata airport on Tuesday, September 21. International flights from the city have been hit by disruptions and cancellations due to the pandemic, it was revealed this week
Arranged by My Kolkata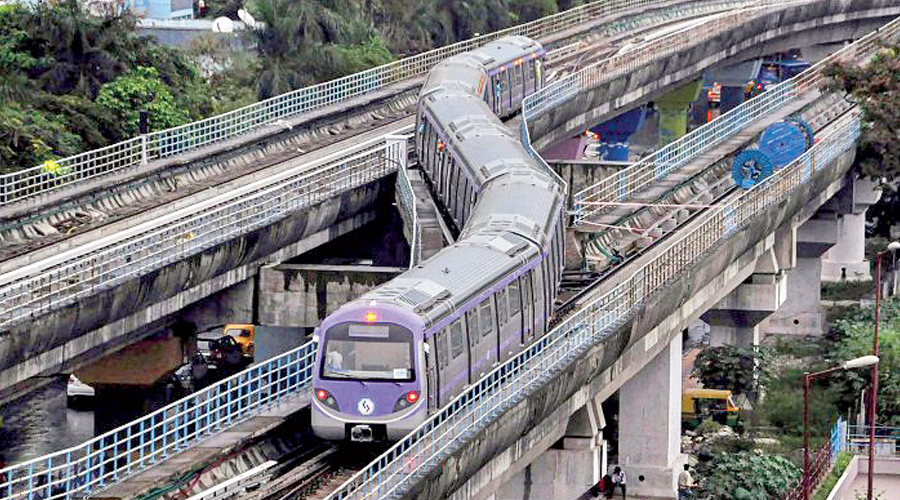 EAST-WEST DATE: An East-West Metro rake. The target for the completion of the East-West Metro corridor — 16.6km between Sector V and Howrah Maidan via under the Hooghly — is June 2022, officials said this week. A 7km-stretch — between Sector V and Phoolbagan — has been operational since October last year. A 2.3km-section, between Phoolbagan and Sealdah, will be operational by December
File photograph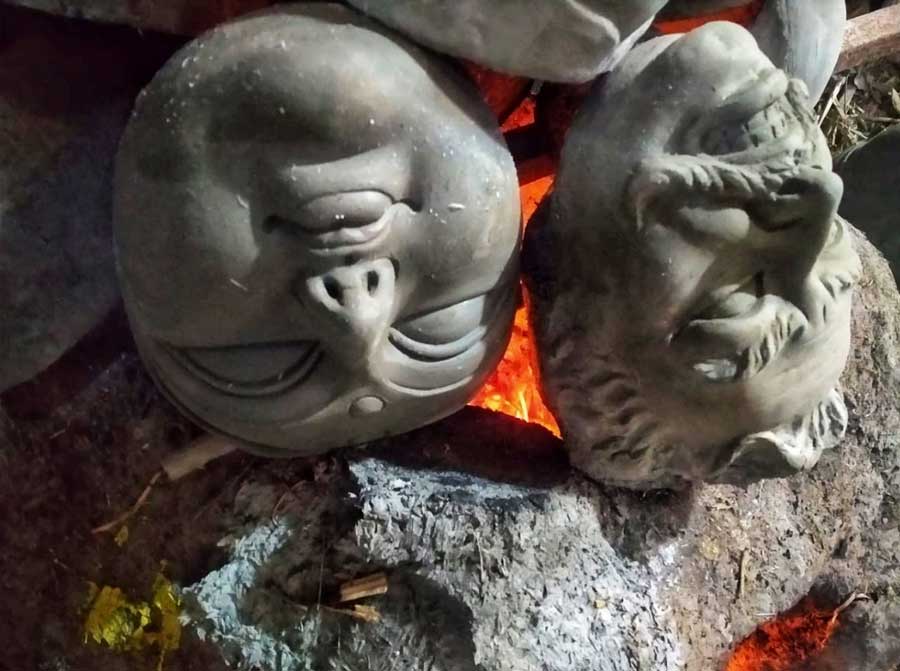 THE HEAT IS ON: Idols in Kumartuli are dried on a fire on Tuesday, September 21. With Durga Puja starting October 10, artisans are under pressure with bright sunshine, a necessity for them in the final days of idol-making and painting, missing for almost 10 days
Ashim Paul/My Kolkata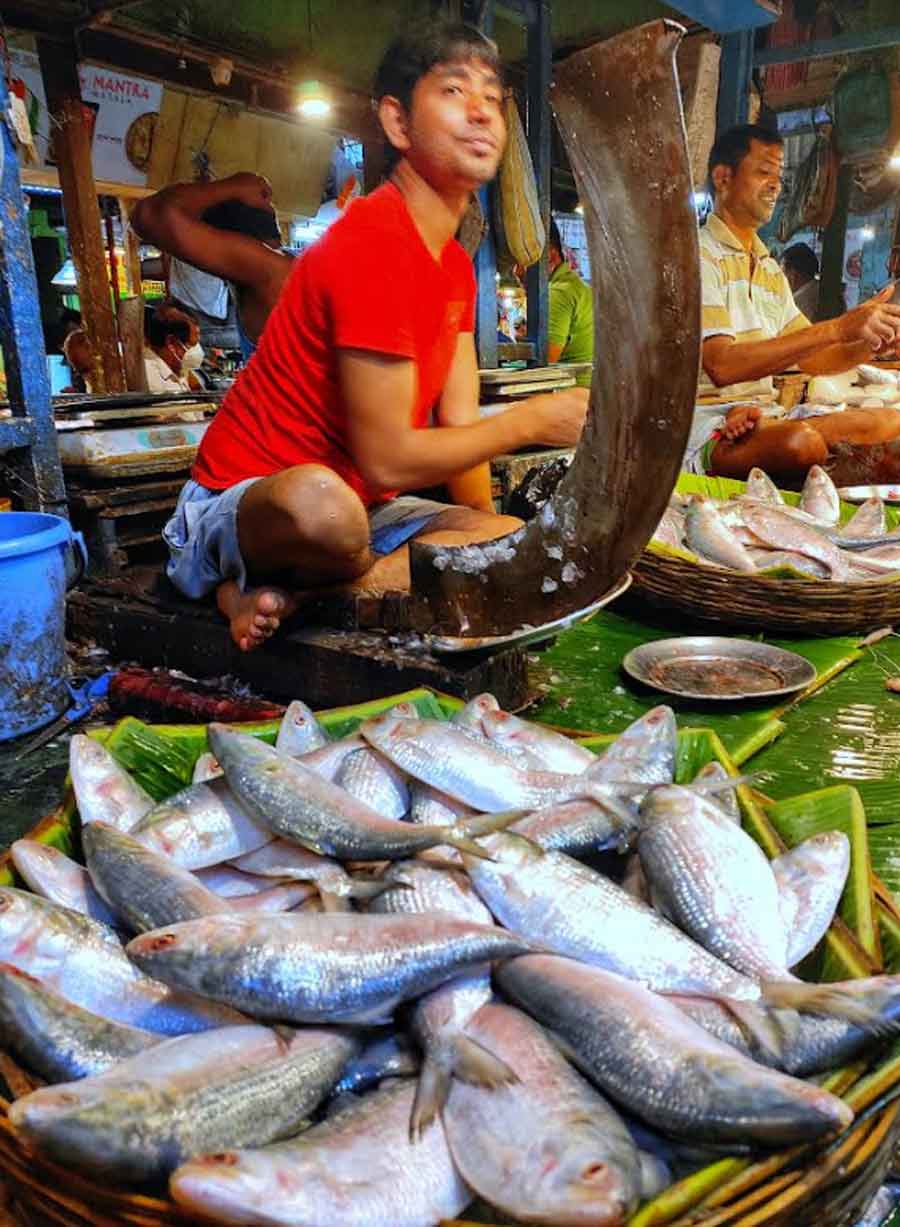 FISH FEAST: Hilsa from Bangladesh on sale at a market in north Kolkata on Friday, September 24. As an advance Durga Puja gift, Bengal's eastern neighbour has allowed its traders to export over 4,500 tonnes of hilsa to Bengal — by far the most the Bangladesh government has allowed in recent years
Amit Datta/My Kolkata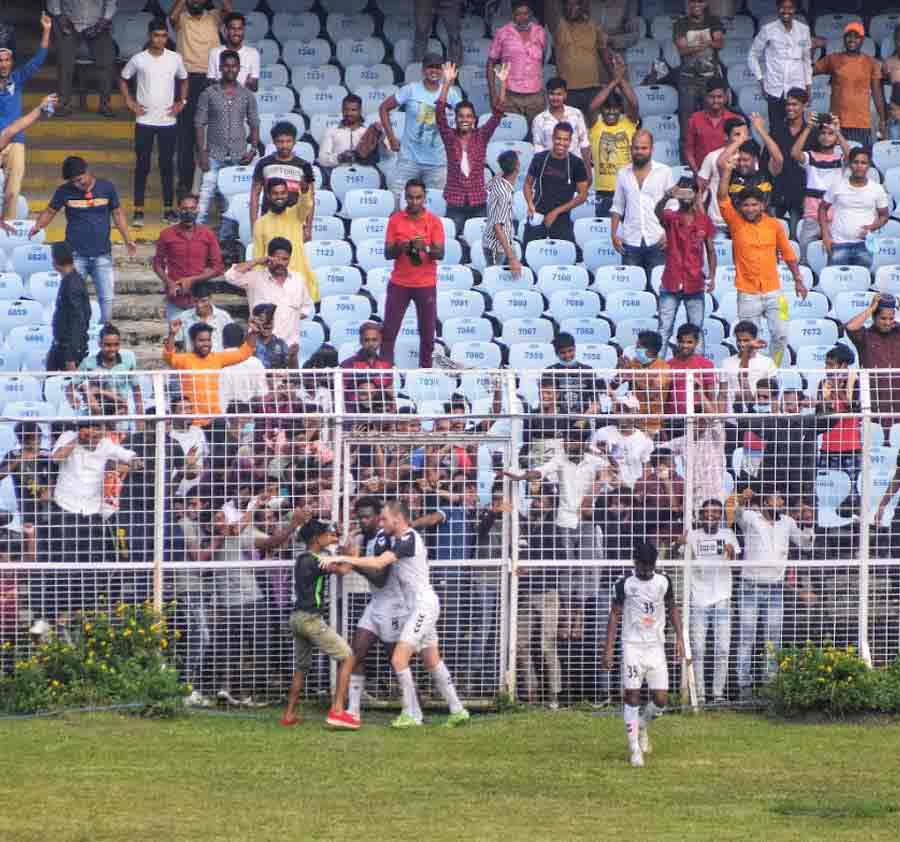 FANS RETURN: A spectator rushes into the ground after Mohammedan Sporting Club scored against Gokulam Kerala during the first quarter final of the Durand Cup at Salt Lake stadium on Friday, September 24. Around 10,000 fans watched the match, a first since the pandemic
Bibhash Lodh/My Kolkata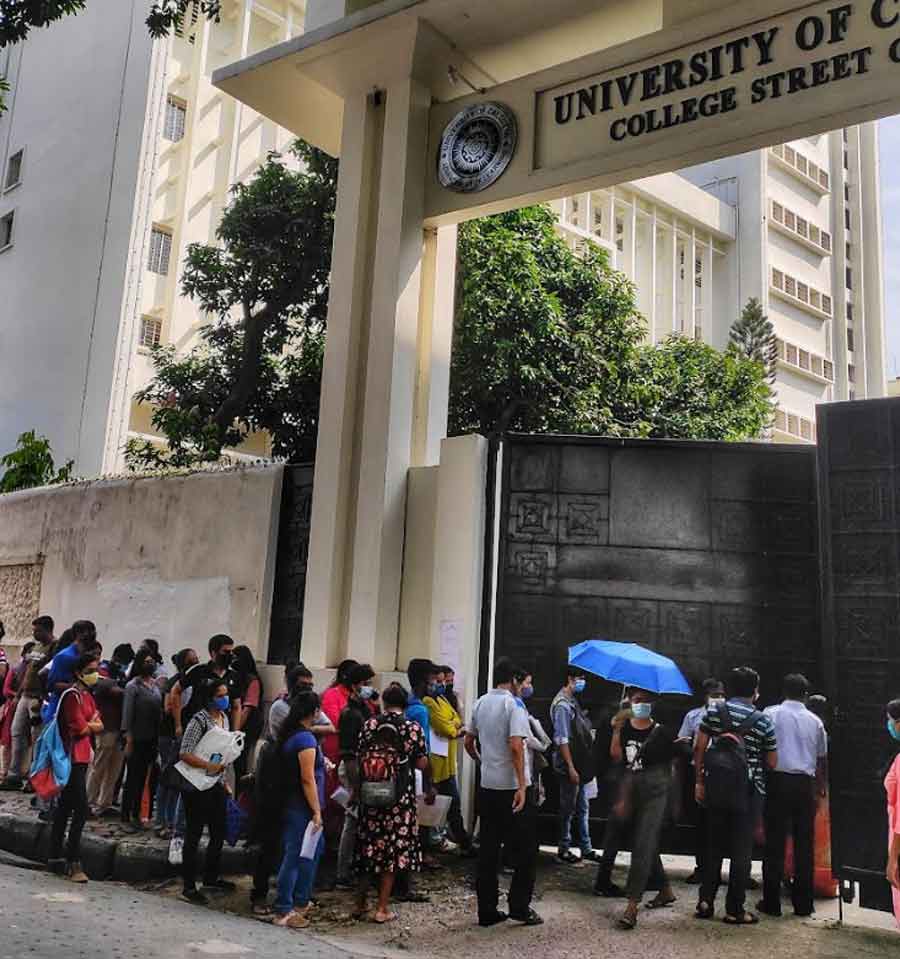 RITE OF PASSAGE: Students queue up to collect their migration certificates at the gates of the Calcutta University on Friday, September 24
Amit Datta/My Kolkata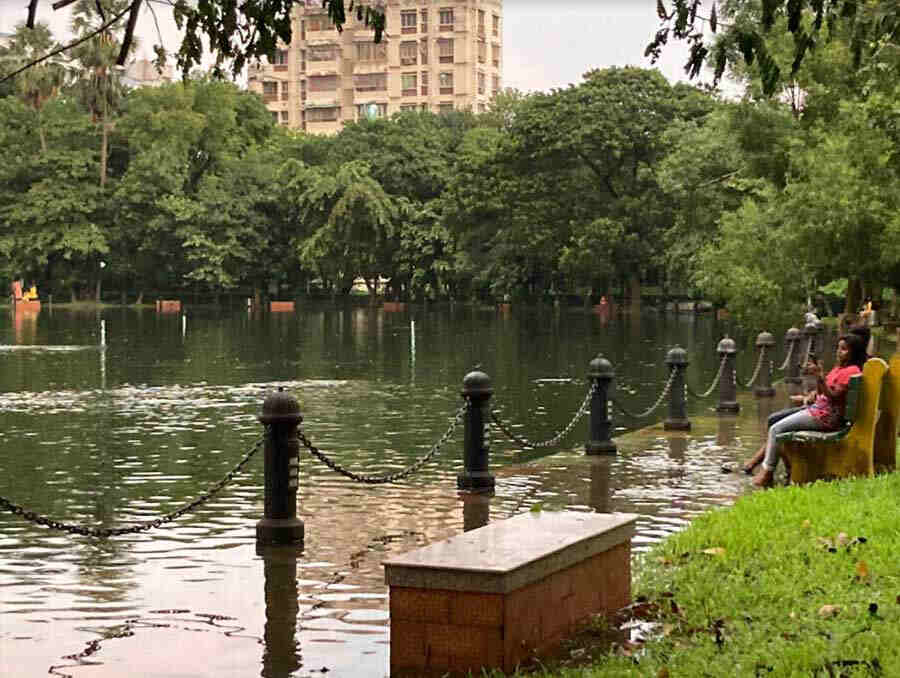 MORE RAIN ON WAY: The overflowing Dhakuria Lakes on Friday, September 24. A rain-weary Kolkata has more downpours headed its way. Another cyclonic circulation is likely to emerge over northeast and east-central Bay of Bengal around Monday, September 27, according to the Met office. There is also an alert of heavy rain and strong winds for Kolkata for September 28 and 29
Chandreyee Chatterjee/My Kolkata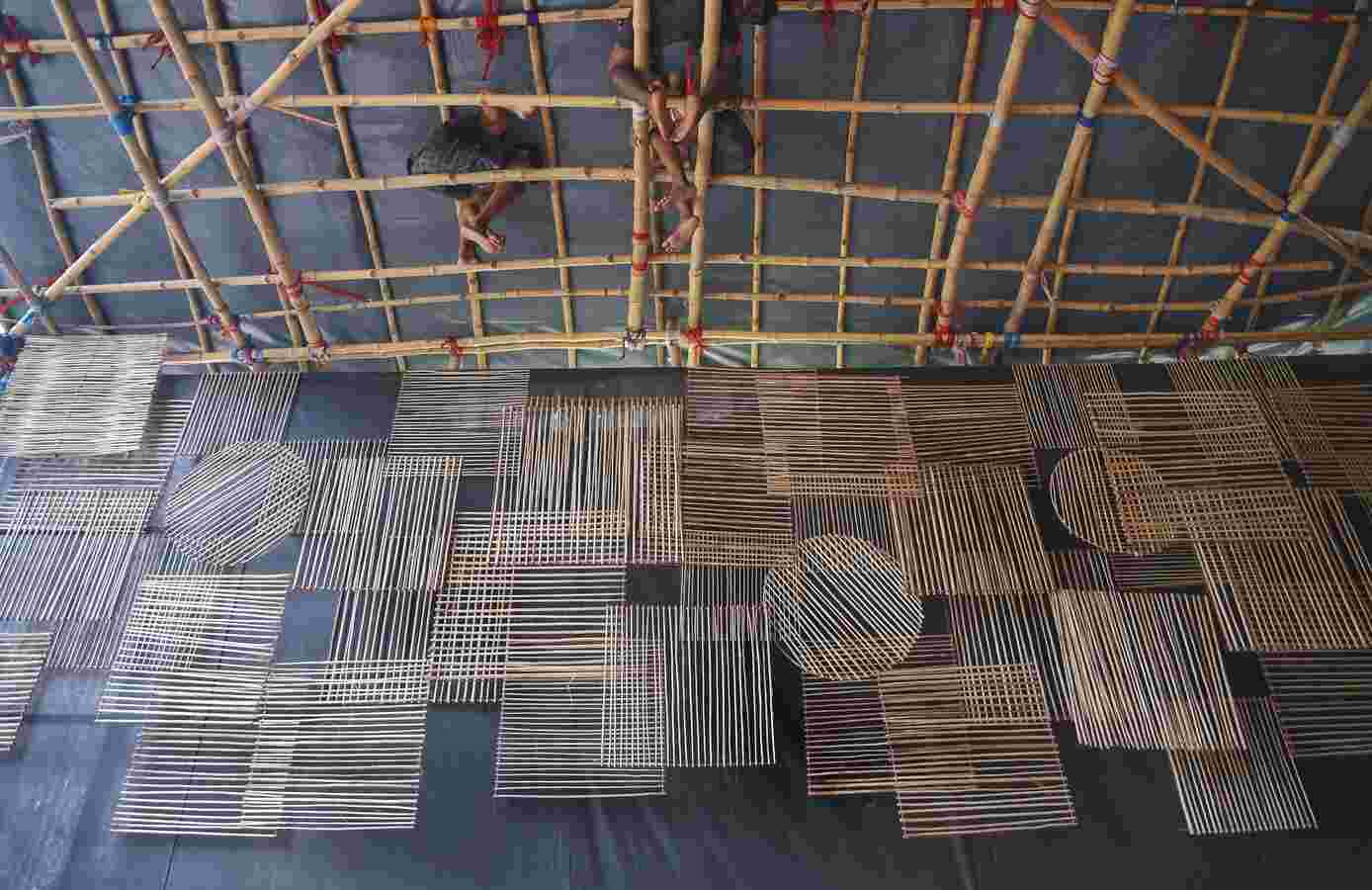 THAT TIME OF THE YEAR: Artisans weave the ceiling of a Durga Puja pandal from cane in Kolkata on Saturday, September 25. The one worry for the city this year is whether the later-than-usual rains will play spoilsport on Puja days
Amit Datta/My Kolkata