Many of Kolkata's prominent parks remain open for only eight hours in a day, denying many Kolkatans the opportunity to use these green spaces.
The timings vary but in general most parks close by 10am and remain shut till 4pm. In the evening, some of them close their gates by 7pm.
A large number of parks remain closed during the late morning and afternoon hours, when Kolkatans are out on the streets and could need to use them. While some parks have followed the schedule for many years, a few used to remain open for longer hours before the pandemic.
Rabindra Sarobar and Subhas Sarobar remain open between 5am and 10am and again from 4pm to 7pm. Allen Park, on Park Street, remains open from 6am till 11am, and again from 3.30pm till 7pm.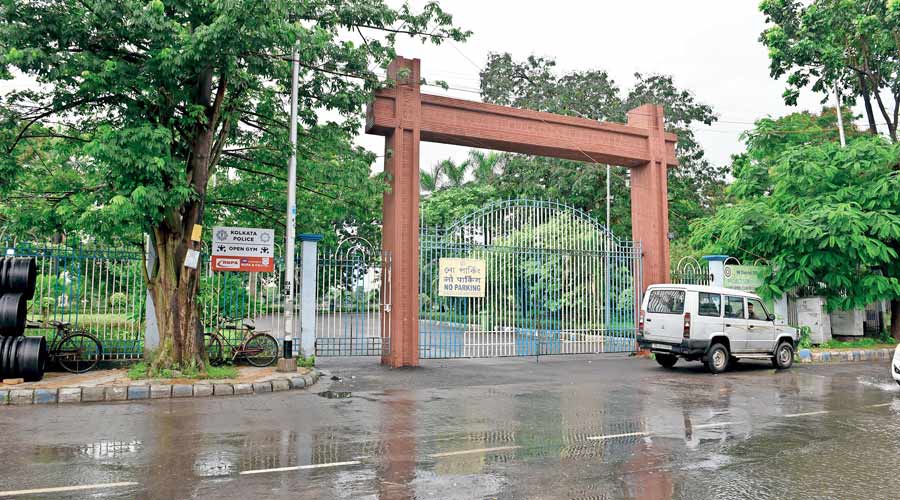 Rabindra Sarobar
An odd exception, Deshbandhu Park remains open from 5am till 8.30pm.
Several Kolkatans told The Telegraph they failed to understand why the parks closed at 7pm or why they should not remain open in the afternoon.
Anil Punjabi, who lives opposite Allen Park, said parks should ideally stay open from the morning till 9pm. "Why should there be a break in the afternoon. Different people can find it convenient at different hours to use a park. By keeping the parks closed for a long time, the authorities are actually denying many people the opportunity to visit them," said Punjabi.
Mudar Patherya, who lives near Rabindra Sarobar, said that by keeping the parks closed for so many hours, the authorities were denying people their right to green spaces.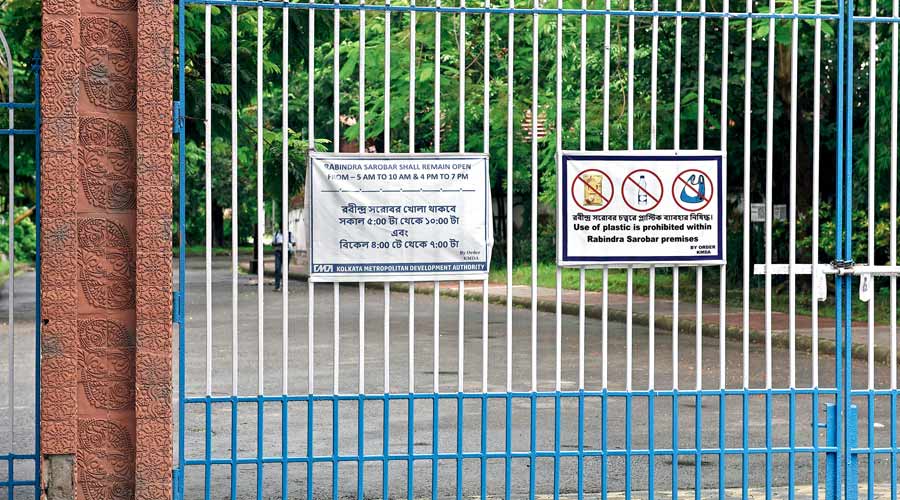 Subhas Sarobar
Urban designers, too, feel keeping parks closed for so many hours means excluding a large population from them. "Closing a park by 7pm means a large number of office-goers are excluded from the population that can use these parks. In the modern world, people come back from work around that time and go out for a walk after that," said Anuttama Dasgupta, an urban designer and lead of the urban practitioners' programme at the Indian Institute of Human Settlements in Bangalore.
"The city functions till 9pm or 9.30pm, so why should parks close much earlier?" asked Dasgupta.
Kolkata Municipal Corporation (KMC) is the custodian of about 700 parks in the city. The Kolkata Metropolitan Development Authority (KMDA) maintains Rabindra Sarobar and Subhas Sarobar.
A KMDA official said they had received a right to information (RTI) application from a Kolkatan who wanted to know why parks remained closed for so many hours. "We said that it was a government order and also it helped us clean the parks," said the official.
An official of the KMC said they had been instructed to keep all parks open till 8pm every day. But when asked why parks remained closed in the afternoon, the official said there were stray incidents of damage to the parks.
Madhumita Roy, a professor in the department of architecture at Jadavpur University, who specialises in urban design, found it surprising that a park should remain closed for five or six hours every afternoon for cleaning.
"A park should not remain closed for more than a few hours on a day for cleaning. Closing a park every afternoon for cleaning sounds absurd," she said.
Parks have multiple uses, said Roy, who is a specialist in urban design. They are not just meant for playing or exercising. They are also recreational spaces where people sit and talk, she said.