Picks of the Day
In pics: Sister Nibedita's 155th birth anniversary, World Stroke Day and more Kolkata news
A quick look at the day it was for Kolkata
By
My Kolkata Web Desk
| Published 28.10.22, 08:49 PM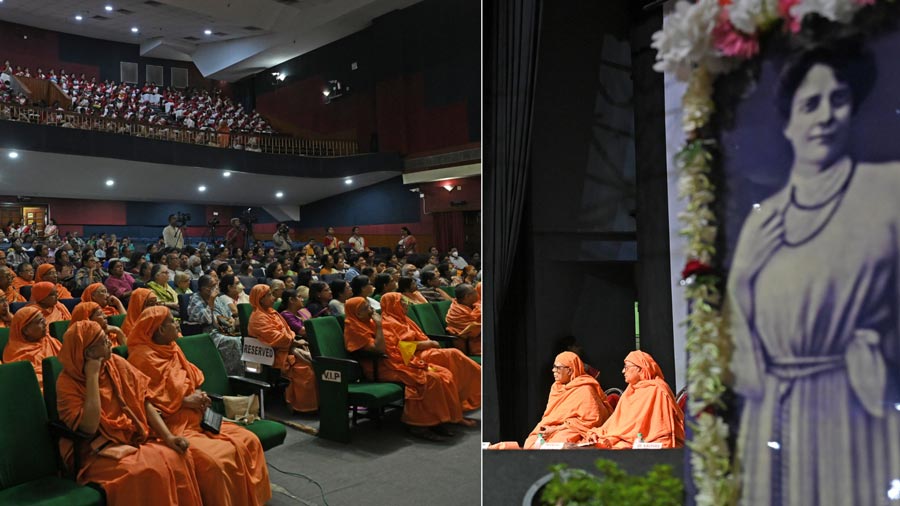 Sister Nibedita's 155th birth anniversary was celebrated at Phanibhushan Vidya Binode Yatra Mancha, Bagbazar on Friday. Born Margaret Elizabeth Noble on October 28, 1867 (Sister Nibedita) was an Irish teacher, author, social activist and school founder. She met Swami Vivekananda in 1895 in London and travelled to Kolkata in 1898. Swami Vivekanada gave her the name Nibedita (meaning
Ashim Paul/My Kolkata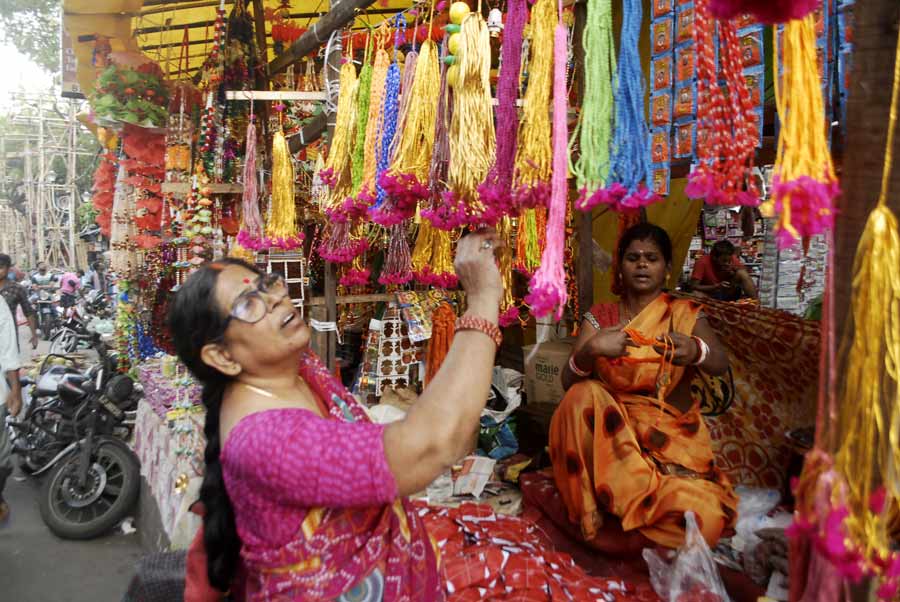 A woman negotiates with a shopkeeper on the first day of Chhath Puja. The four-day festival began on Friday.
Ashim Paul/My Kolkata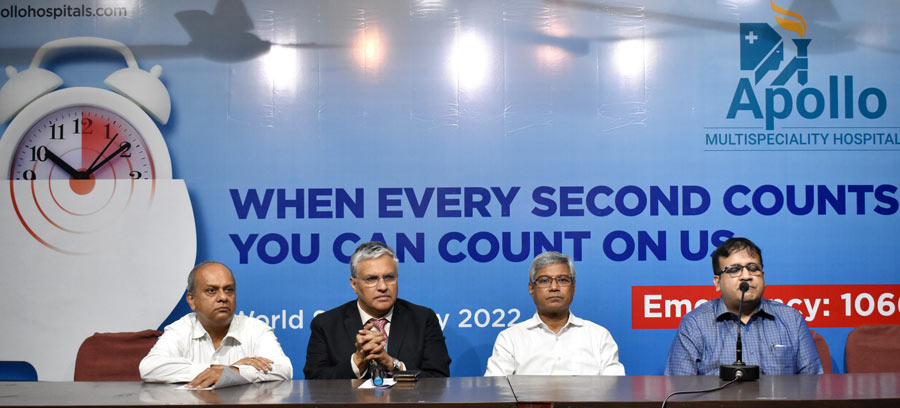 On the eve of World Stroke Day, senior doctors of Apollo Multispeciality Hospitals, Kolkata, spoke about the need to create awareness. They also mentioned that treatment should start within 4.5 hours of the stroke as beyond that time the damage could be permanent leading to complete paralysis or even death. They also said that earlier the probability of people having a brain stroke was 1 out of 6, which is now 1 out of 4. This drastic change was mainly due to bad lifestyle and eating habits.
Ashim Paul/My Kolkata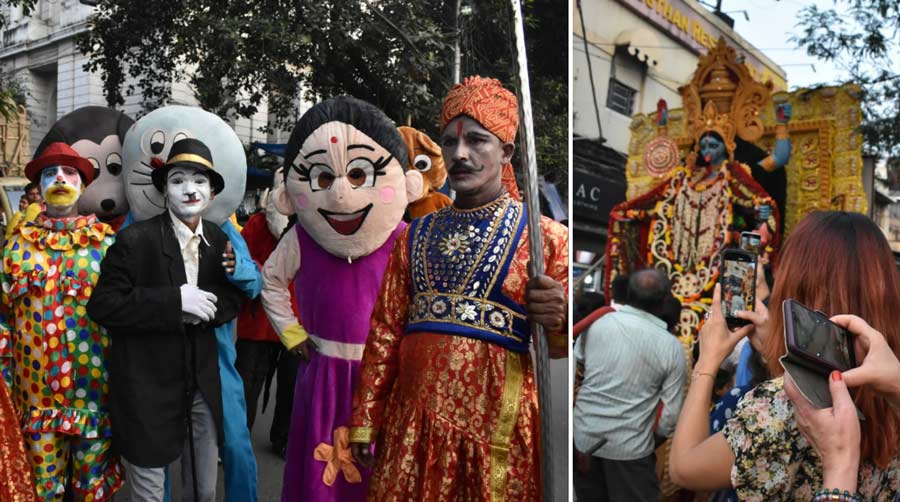 A Kali idol being ferried to Babughat for immersion on Friday.
Ashim Paul/My Kolkata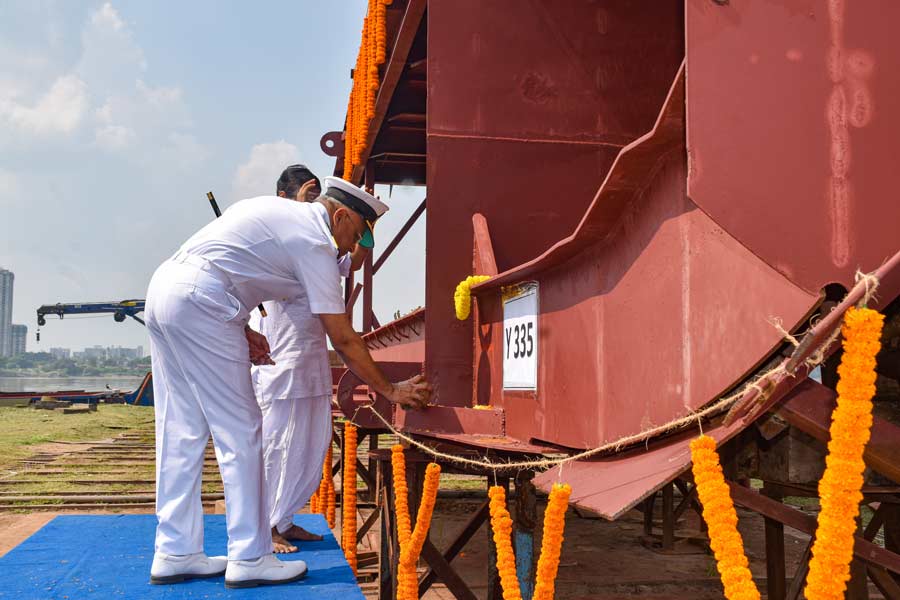 Keel for first and second 25T Bollard Pull Tugs (Yard 335 – Bhishm and Yard 336 – Bahubali) was laid by Cmde Rituraj Sahu, VSM, Naval Officer-in-Charge (West Bengal) on Thursday at M/s Titagarh Wagons Ltd, Kolkata. With all major and auxiliary equipment/systems sourced from indigenous manufacturers, these tugs are proud flag bearers of "Make in India, Make for the World" initiatives of Ministry of Defence
PTI