Photogallery Of The Week
In pictures: Durga Puja art installation, dengue fight, Alipore Museum and more
In pictures, some events that marked the week that was for Kolkata
By
My Kolkata Web Desk
| Published 25.09.22, 12:41 PM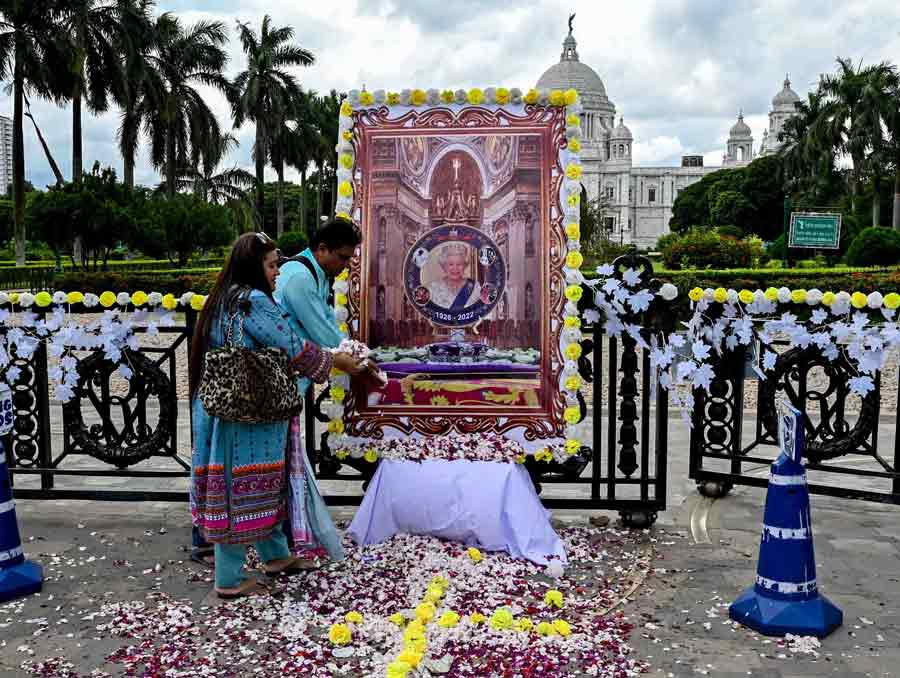 People pay floral tributes to Queen Elizabeth II in front of Victoria Memorial on Monday, September 19. The Queen, Britain's longest-serving monarch, died on September 8 at the age of 96. With world leaders and dignitaries flying from across the globe, and an estimated crowd of over 2 million people, Queen Elizabeth II's funeral was, in all likelihood, the highest-attended event in the history of the United Kingdom. The funeral began at 11am (London Time and 4.30pm IST). The event was streamed live on different platforms including BBC One, BBC News, BBC iPlayer, Sky News, and Sky News App. It was also streamed live on YouTube and other platforms.
Amit Datta/My Kolkata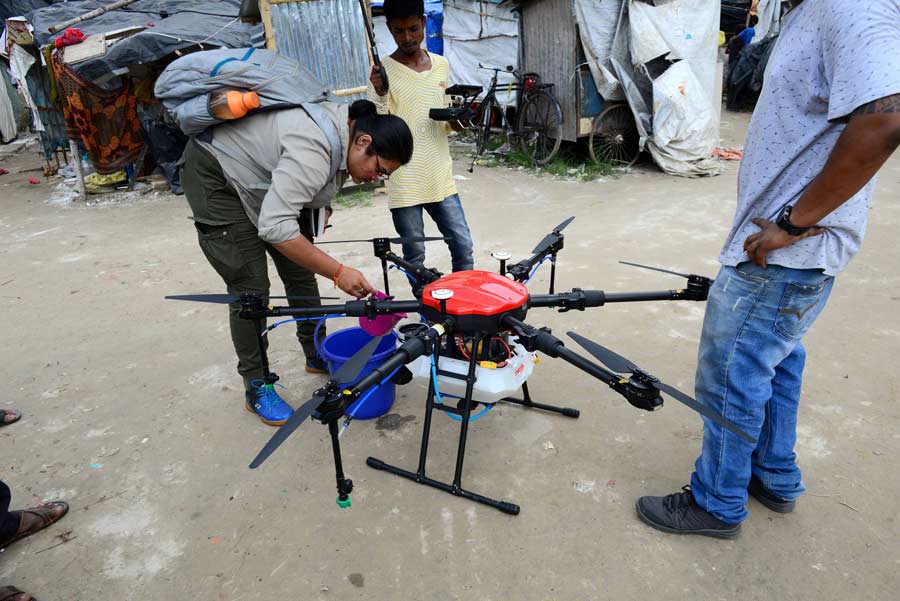 Kolkata Municipal Corporation workers flew a drone above some areas of the city and sprayed disinfectants to combat dengue on Monday, September 19.
Ashim Paul/My Kolkata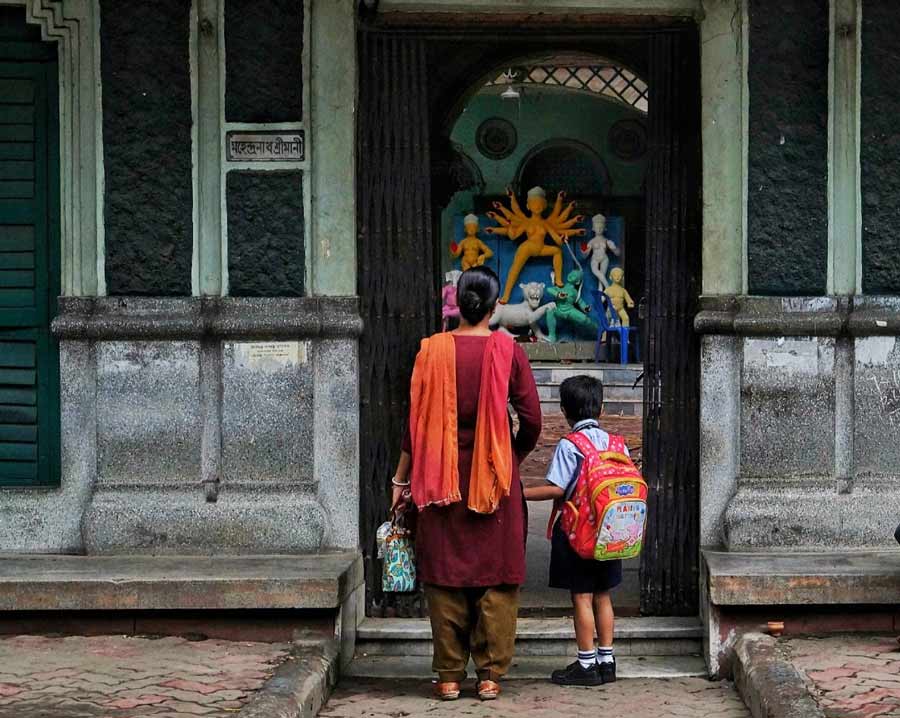 A school boy and his guardian look at an unfinished Durga idol of a traditional household puja in north Kolkata on Tuesday, September 20.
Soumyajit Dey/My Kolkata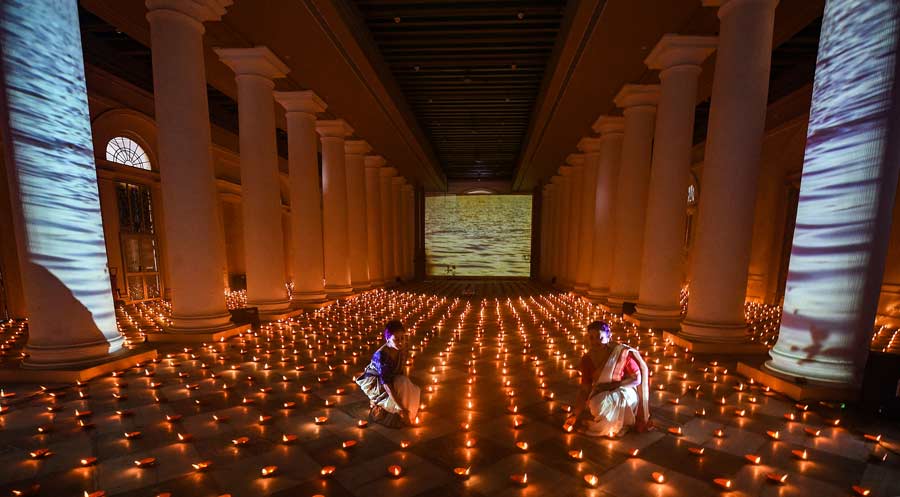 Women light traditional earthen lamps or pradips at an art installation-cum-exhibition showcasing the various aspects of Durga Puja at Town Hall on Thursday, 22.
(PTI)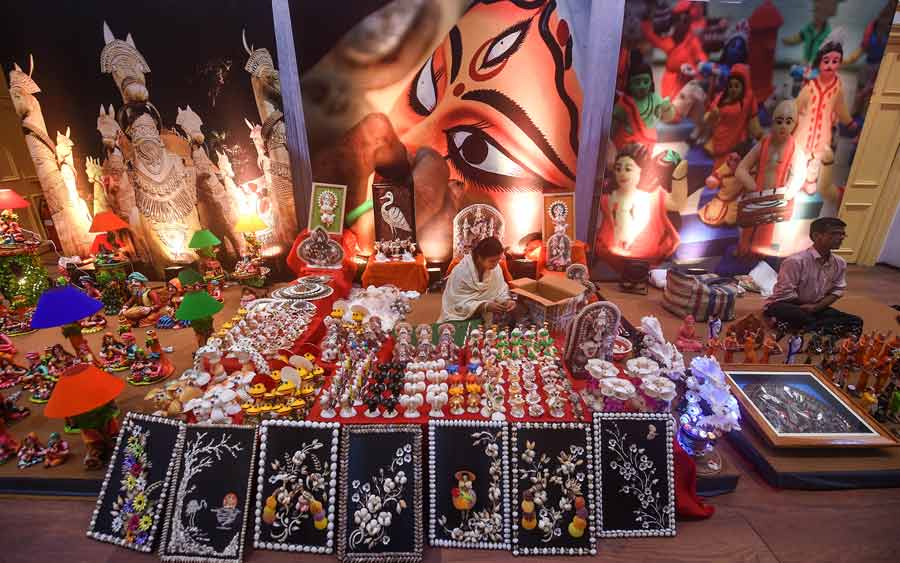 Artefacts from across West Bengal on display at an exhibition on Durga Puja on Tuesday, September 20.
PTI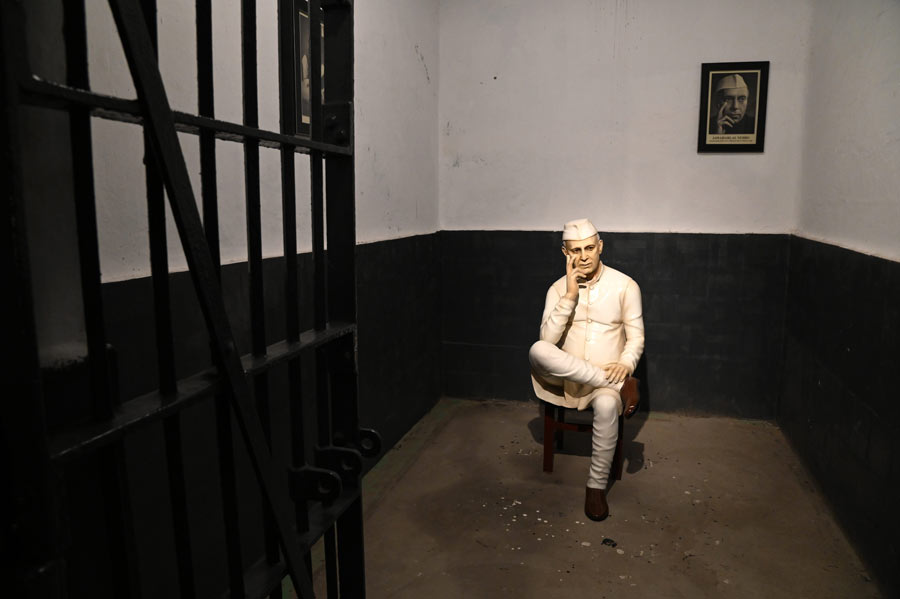 India's first Prime Minister Pandit Jawaharlal Nehru was imprisoned in this cell at Alipore Correctional Home. Chief minister Mamata Banerjee inaugurated the Alipore Museum on Wednesday, September 21. The museum has been developed on the premises of the erstwhile Alipore Central Correctional Home on Judges Court Road.
PTI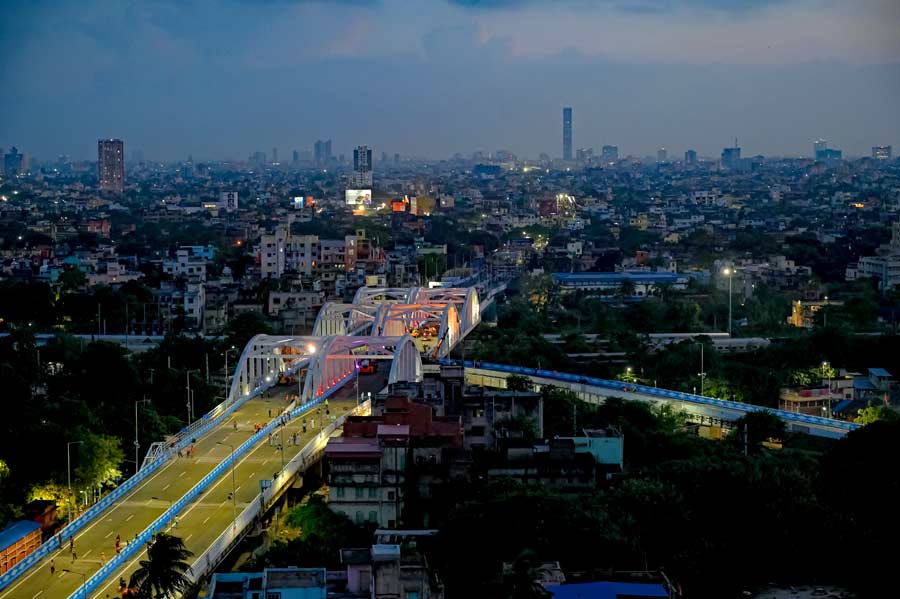 The new Tallah bridge on Wednesday, September 21, evening as seen from the fourteenth floor of a nearby highrise. Renamed as Hemanta Setu, it was inaugurated by chief minister Mamata Banerjee on Thursday.
Ashim Paul/My Kolkata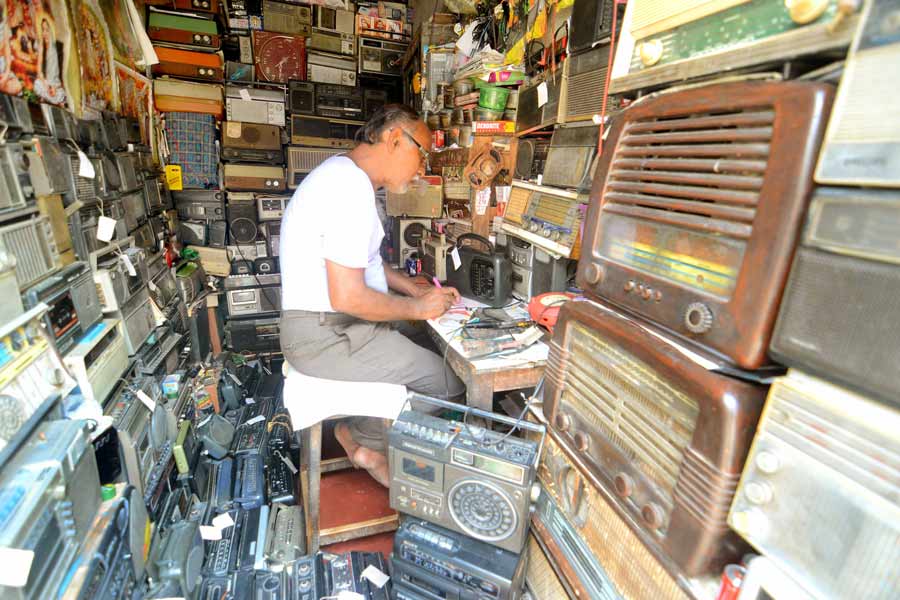 Amit Ranjan Karmakar at his antique radio shop in Kumartuli ahead of Mahalaya on Sunday.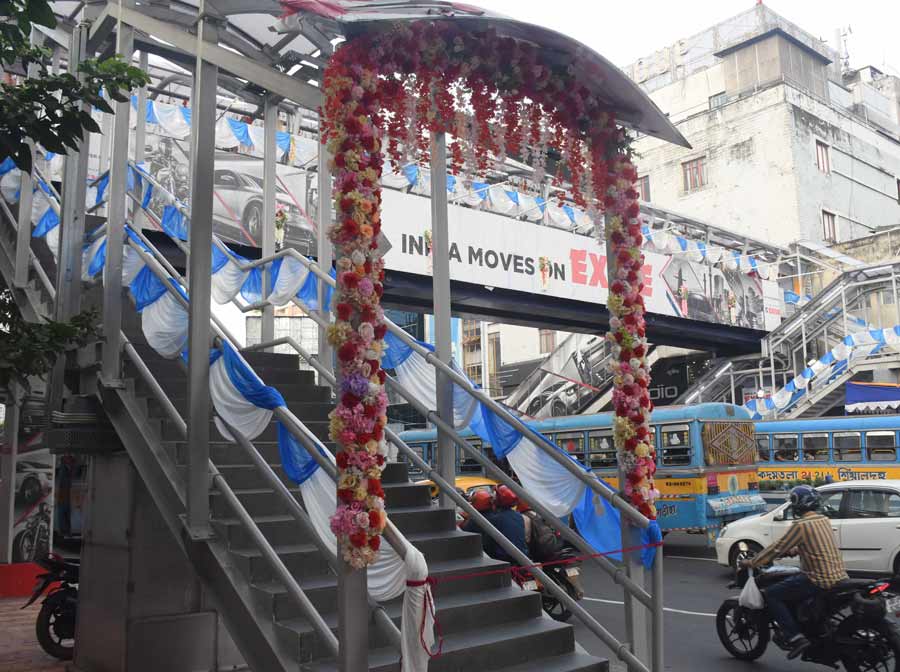 A new foot bridge was inaugurated at Exide More on Saturday, September 24.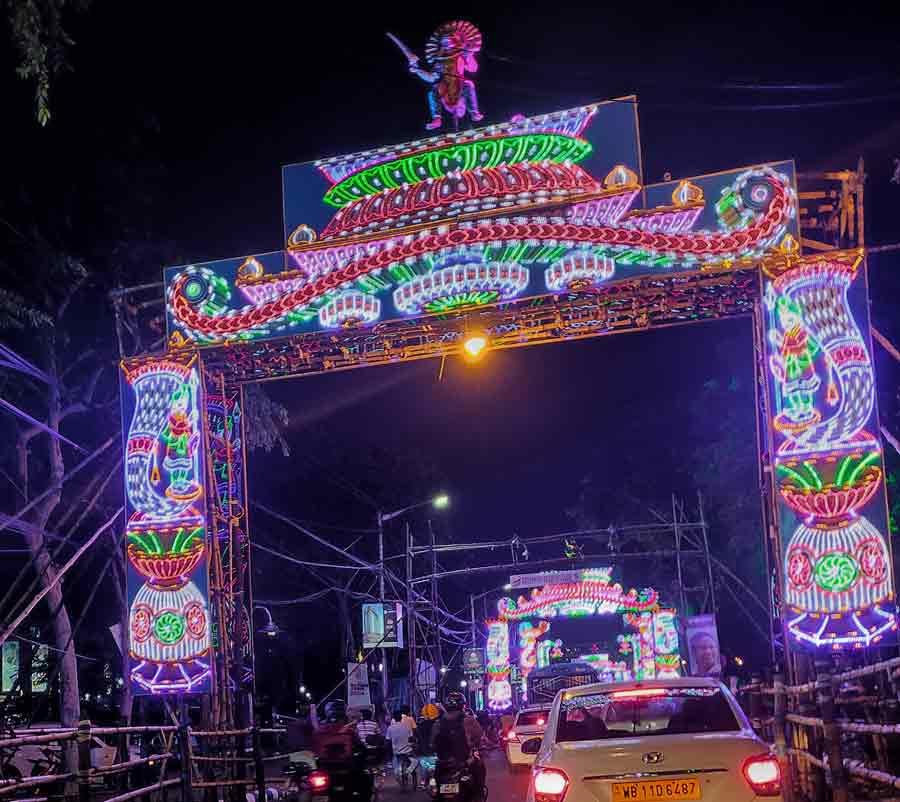 An illuminated VIP road on Saturday, September 24, near Sreebhumi puja pandal. Sreebhumi Sporting Club, which enthrals devotees with its theme every year, has designed the pandal on the lines of the 'Vatican City' this year. They are also celebrating the Golden Jubilee Celebration.
Amit Datta/My Kolkata